Today, we're releasing Fan Mail to enable a more direct relationship between broadcasters and listeners through a simple 1:1 message.
Include a personal message with tips
Broadcasters respond
Listeners share the Fan Mail keepsake!
We've received great feedback that not having chat functionality on the app shifts the focus fully to broadcast, removes the pressure of ongoing conversation, and prevents negativity or trolling. That said, both broadcasters and listeners have expressed a desire for a more direct way to show appreciate for the great broadcasts happening on the platform.
Don't see Fan Mail? Update your app to the latest version.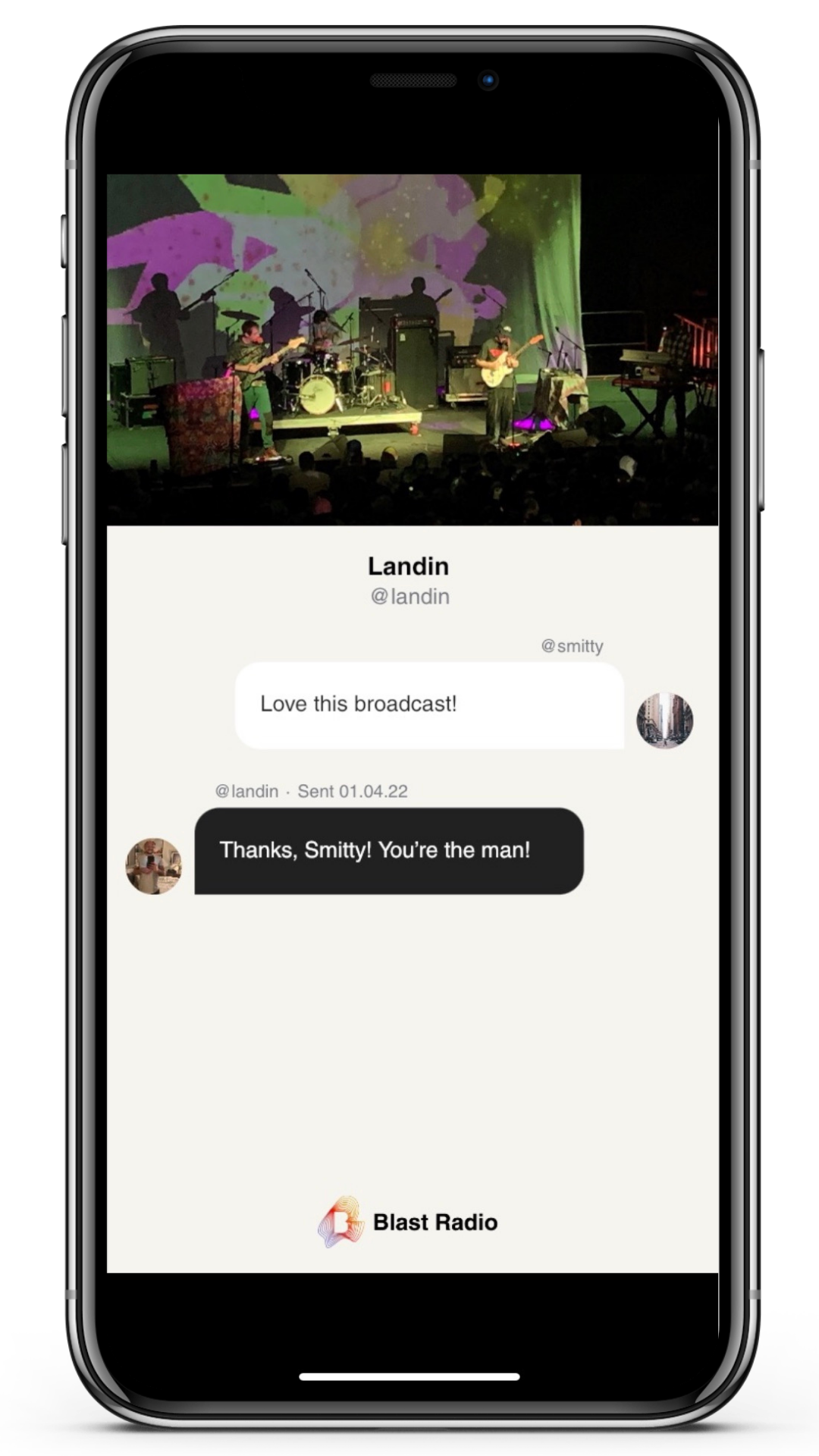 ---
Send Fan Mail to your favorite broadcasters!
Start listening to a broadcast
Tap the 'Send Fan Mail' button
Choose how much you want to tip
Add your Fan Mail message
Send!  
Broadcaster: Respond to your Fan Mail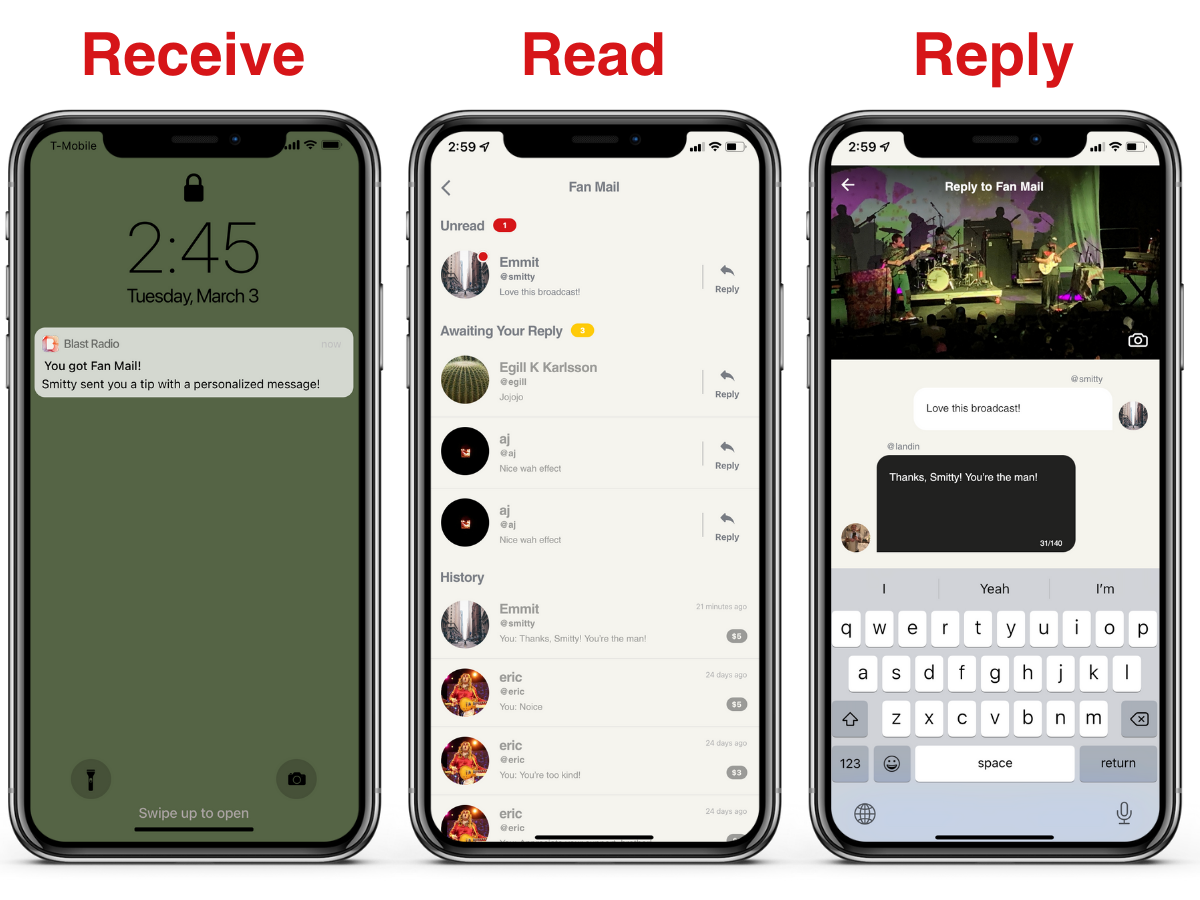 Click on your profile image at the top right of the home screen
Tap 'Fan Mail' to see your inbox
See the sections for Unread, Awaiting reply, and History 
Tap any message to draft your response, choose a custom header image, and reply
Listener: Share your Fan Mail asset!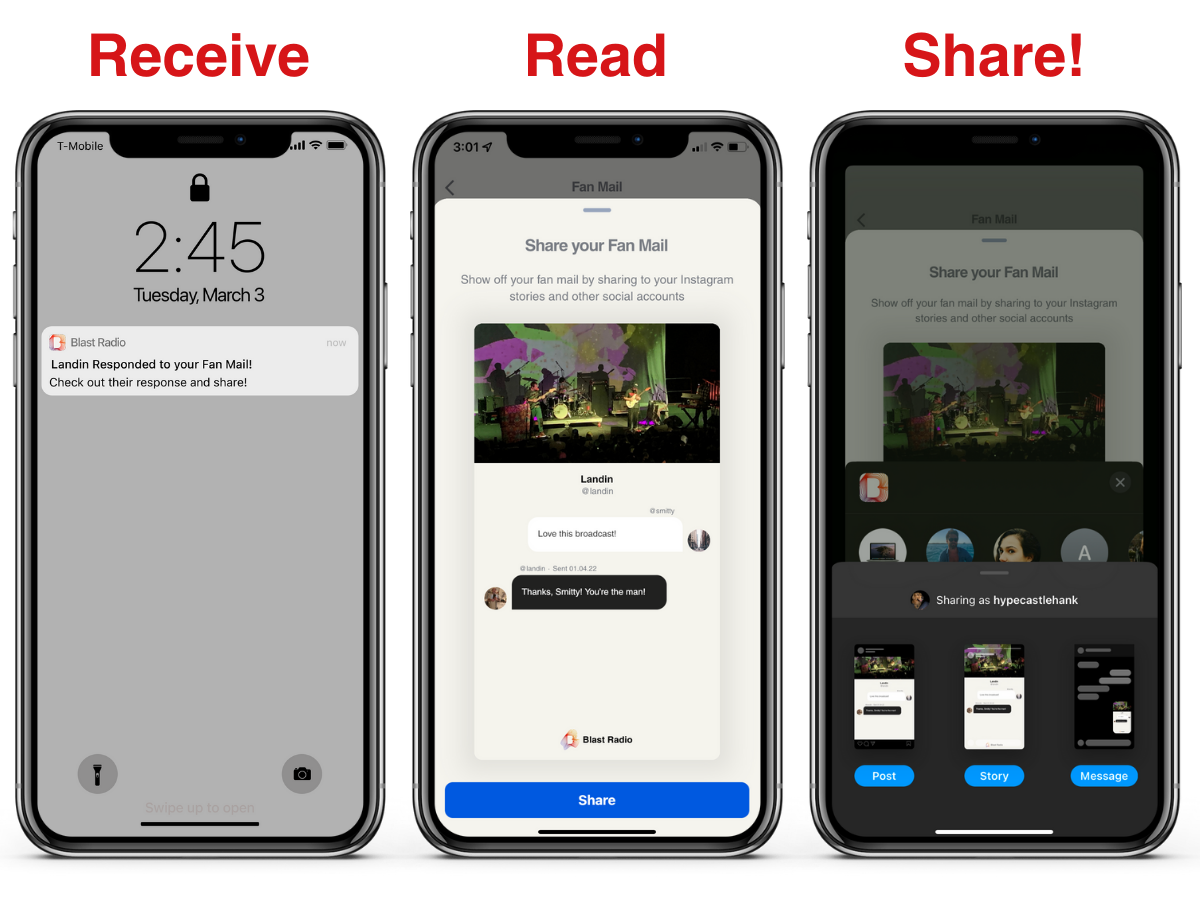 Click on your profile image in the top right of the home screen
Tap 'Fan Mail' to see your inbox
Tap the 'Share' icon
Text a friend, email your mom, post to Instagram, send a Tweet, or all of the above!
---
Make sure your notications are enabled notifications so you never miss Fan Mail!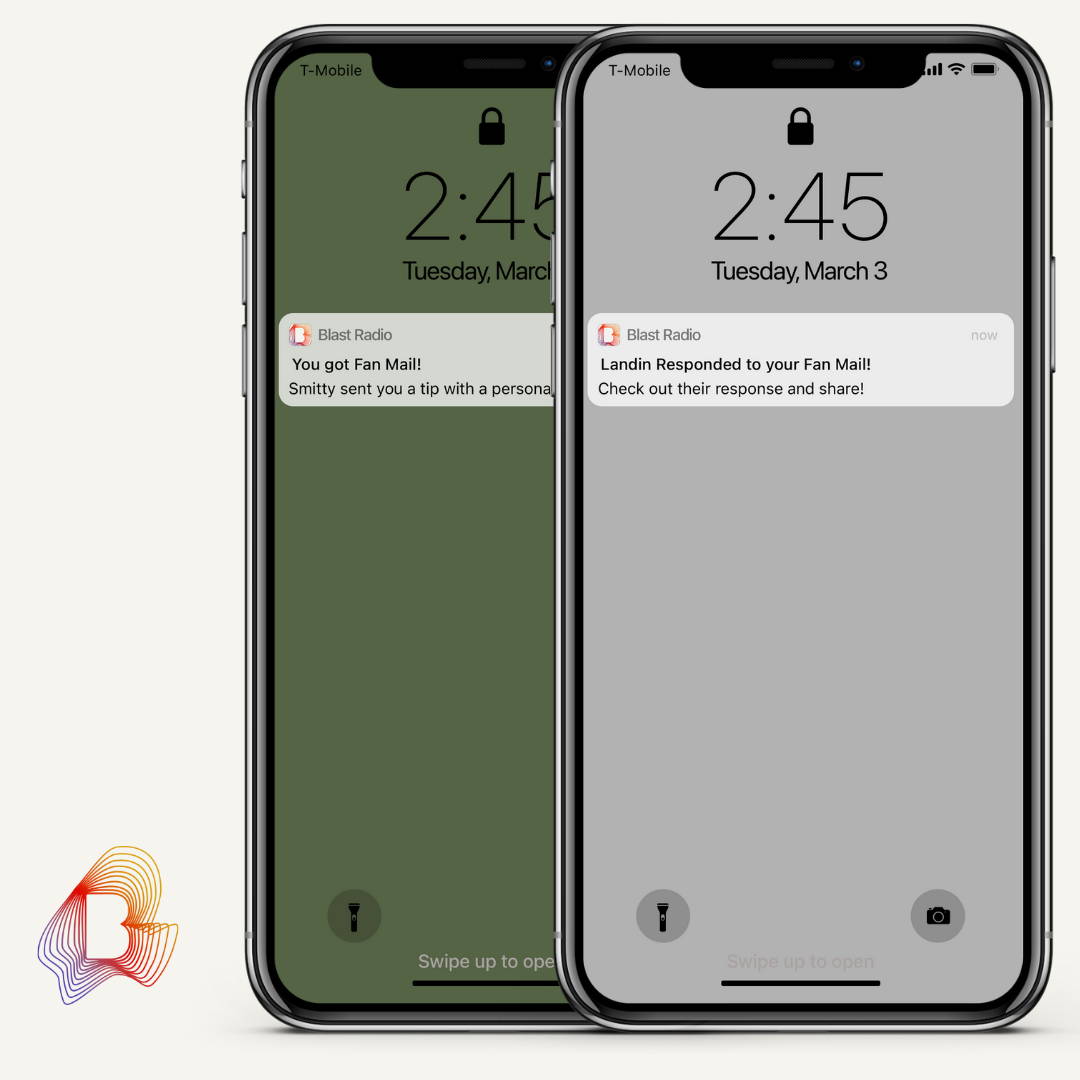 ---
Don't have the app yet? Get in on the action: