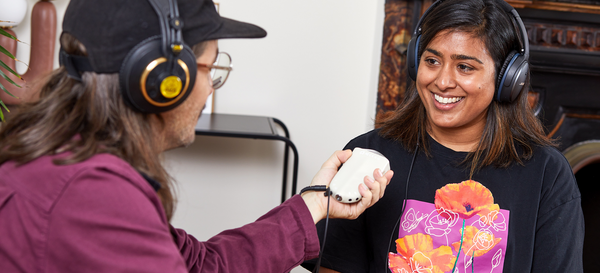 Blast Mic
Blast Mic is a portable, wireless microphone for capturing audio from anywhere with WiFi. Record on the go and use it later or instantly livestream to a global audience.
Order Now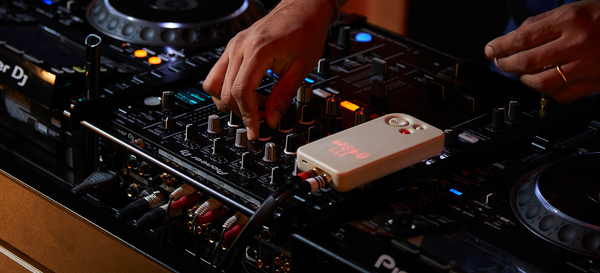 Blast Box
Blast Box is a portable hardware device that captures audio from any source through a simple RCA cable connection. Connect to Wifi and record to the cloud or or instantly livestream to a global audience.
Order Now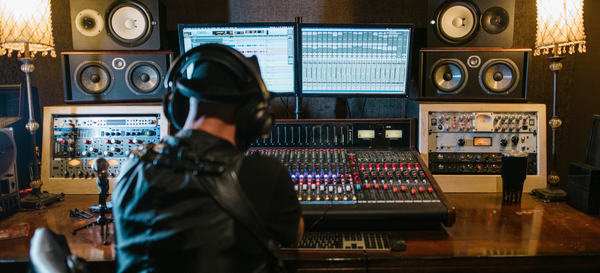 Broadcast Software
Blast Radio Broadcast Software is the perfect complement to your home recording setup. Add the plugin to your DAW or route audio through the desktop app and instantly livestream to a global audience.
Order now
Blast makes products for audio creators and lovers.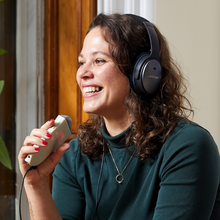 For audio creators
Blast Mic, Blast Box, and Blast Broadcast Software all enable you to press one button to instantly capture pro quality audio content. Record, save, and publish later, or livestream to reach a global audience instantly.
For audio lovers
Artists, podcasters, venues, comedians, and more are all using Blast to share authentic, engaging audio streams. Get the free app, find your favorite streamers, and tune in.
About our Creator Products
We know audio.
We're streamers, musicians, and podcasters ourselves and we've talked to thousands of others, which directly informed how we built our products.
Whether you're on the go and need a simple solution, you've got a full studio at home, or you're somewhere in the middle, we've got a product built just for you to easily record and/or stream audio instantly.
The internet can be a hostile place, but recently, I found a thriving community that feels different. It's called Blast Radio, and it's the most creatively refreshing thing I've seen online in years. Blast captures the best parts of radio while avoiding all of its problems. You don't get blaring ads every five minutes, the song selection is free from corporate interference, and the vicious political firebrands haven't arrived yet.
Gizmodo
An affordable and effective alternative for the creator community. Blast Radio is essentially modernizing the medium of radio.
TrendHunter
Capture audio and livestream it instantly and easily by pressing one button. The free Blast Radio app gives people an instant audience for their content.
Forbes
If you're hitting the streets, Blast Mic is a must have.
Popular Science Magazine
Blast Mic is a really handy device for the on-the-go podcaster. Very flexible and adaptable.
The Gadgeteer
The best, coolest new gadgets.
Gear Patrol
This is not just a microphone, but an all-in-one broadcasting rig.
Cool Things
If you're someone that likes to make content on the fly, you'll love Blast Mic. Stream ASMR from bed, podcast breaking news from anywhere, and stream your new song from the studio. Blast Radio allows creators to alert their audience when they're live. Blast Radio wants to make it easy for everyone to stream without expensive equipment and access to a studio.
American Songwriter
Hear the audio quality:
Listen to samples of Blast Radio streams to hear the quality.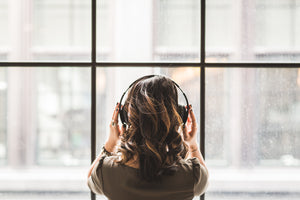 Be heard. Not seen.
On Blast Radio, you're sharing your true authentic self through audio content. Whether you're using our products to record audio and use for later, or to instantly stream live, the audio only platform with no visuals means no pressure to be put on display.
Download Blast Radio
Get the free Blast Radio app available for iOS or Android. Start listening now! Or create a profile to start creating.
Download Blast Radio
More about the Blast Radio platform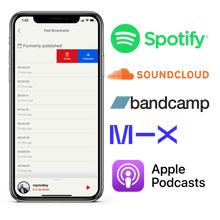 Upload Anywhere
All audio recorded with Blast products is automatically saved to the cloud with unlimited storage. Easily download recordings to upload to streaming platforms.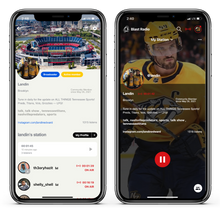 Lossless Audio Quality
Whether you stream live or simply record, audio is captured in high quality and always be available for you to download as a lossless 48kHz wav file.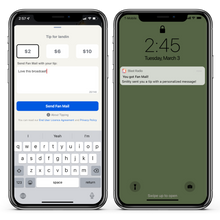 Make Cash
Whenever you live stream on Blast Radio, listeners send you cash tips, which you can easily export to your bank account using Stripe.
What creators are saying:
It's exciting and fun to have an audio-only platform that can be so spontaneous and spur of the moment. We really like the potential for being able to jump on to share something new, old, planned or improvised, whatever, whenever. I really appreciate the minimal approach to feedback as well. It brings the focus to the broadcasting and the listening. In some ways I feel that actually opens up the door to more intimacy for the performer and for the listener.
Deakin of Animal Collective
Blast allows me to livestream from anywhere in the world, which is great for me because i'm always traveling. I'm enjoying this way of communicating because there's a lot of pressure in the entertainment biz to constantly show yourself on social media, and constantly make more content. I follow a lot of people that do that and love what they do, but it didn't feel right for me so I waited until the right thing came along and I think this is it... I'm really enjoying doing this.
Atina Mattiel / aka Mattiel Brown
On Blast Radio, I can broadcast what I care about right now, and do so in an environment built for high resolution audio - where it sounds great, isn't restricted by low res algorithms, and isn't competing against a world of curated selfies and cat videos.
Carl Craig, Grammy-nominated DJ and Producer
Artists have been chasing a way to share analog content in a digital world for years. With Blast Radio, that problem is solved. I can broadcast audio that sounds incredible with one button. The opportunities here are endless.
Jesse Hughes, Eagles of Death Metal
With so many musicians working together to create music, there's a lot of evolution that happens even from one rehearsal to the next. In the past, we've opened rehearsals to the public and received great feedback from listeners that want to share in the process of our creation. We're excited to use Blast Radio to give that same experience to more people around the world.
Alan Pierson, Artistic Director/Conductor, Alarm Will Sound
What I have always loved about radio in general is its fleeting nature. Listening to something over the airwaves gives you a sense that the voice coming through the speaker is your companion, living and breathing, sitting at your side. It forces the listener to really listen because once the broadcast is over you're not sure when you'll hear it - if ever - again. I'm happy that Blast Radio is bringing back the spirit of the airwaves to us all and encouraging us to tune in and really listen.
Kevin Morby