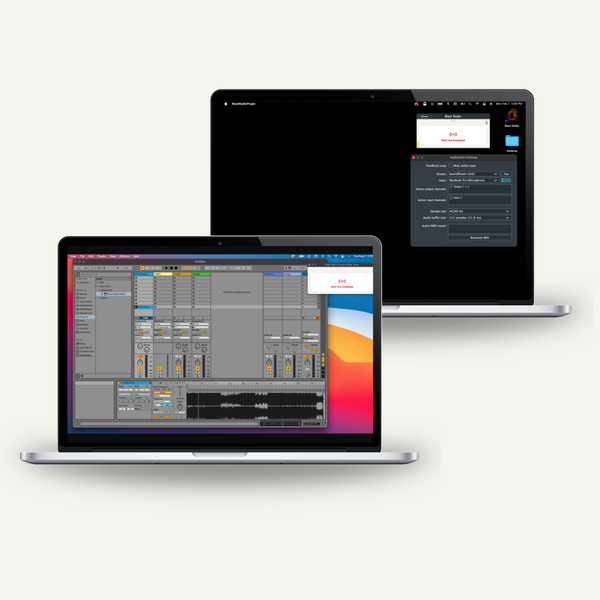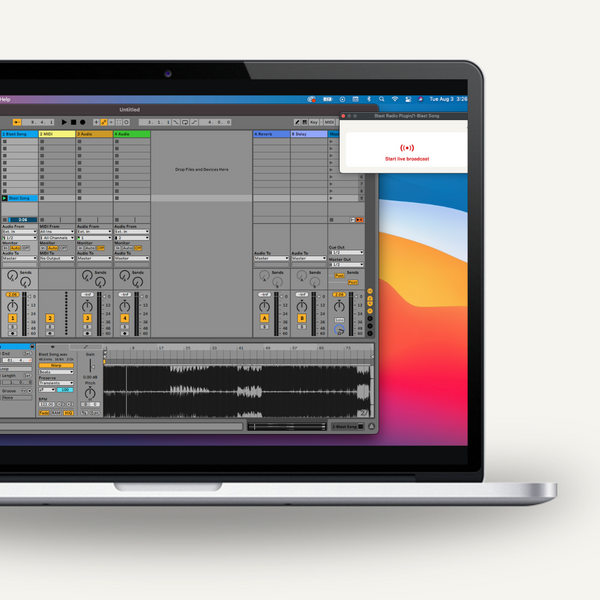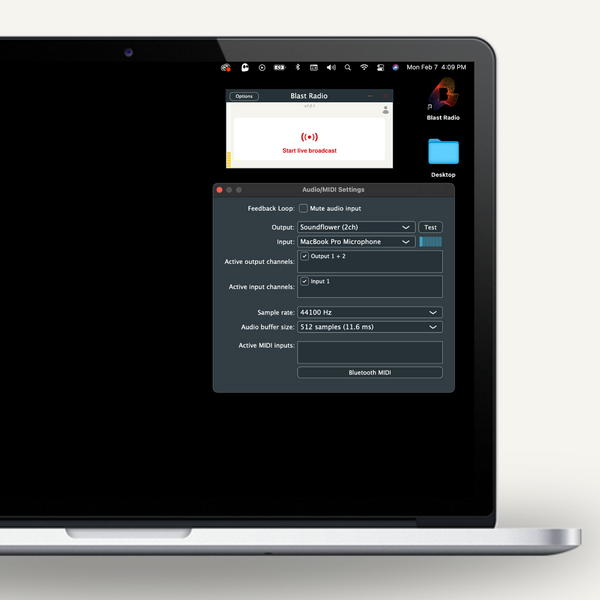 Broadcast Software lets you stream most any audio source on your computer to the Blast Radio platform. 
Your order comes with both a lightweight Desktop Broadcasting App and a plugin that can be added to most any DAW.
Use the Desktop Broadcasting App with a USB microphone, external midi device, or audio routing software like Loopback. 
Use the DAW Plugin (VST, VST3, AAX, Audio Unit) to broadcast from the master channel of most any DAW that accepts 64-bit plugins.