Download getting started guide:
Product basics: Blast Radio broadcasting plugin
How to broadcast with the plugin:
To broadcast, simply press the button. After you're live, you will see listener count and tips you've raised.
How to install the plugin:
The Blast Radio plugin comes with an installer. Simply double click the file and follow the steps (the image below is Mac, but the download also comes with a Windows installer).
DAW and OS compatibility: 
The installer includes a VST, VST3, AAX, and Audio Unit plugin, which should ensure compatibility with most any DAW that accepts plugins (ProTools, Ableton, Logic, etc).
If you're using a Mac, you must be on OS 10.11 or later.
If you don't see the plugin in your DAW:
Ensure you've enabled permissions for both Audio Unit and VST plugins. After enabling, rescan and look for the file named Blast Radio. Below are preferences within Ableton Live 11.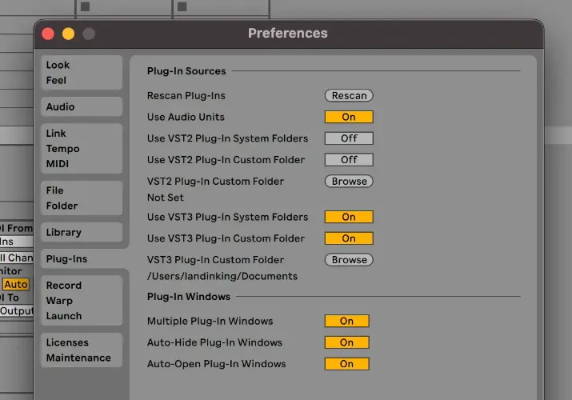 When you broadcast using the Blast Radio plugin, we upload a lossless .wav file, which is then distributed to listeners in the highest quality available. This ensures a superior listener experience.
In the installer you will find a standalone Blast Radio desktop app. This is a beta product in early development. Using the app, you can broadcast most any audio input source from your computer or use a product like Loopback to route other audio sources to a broadcast.
While we're excited about this product, it remains mostly unsupported while in beta. If you find it valuable, you're welcome to use it while we test and learn.  
Product basics: Blast Box
Blast Box Product Overview:
Charging Your Device
Blast Box can be charged through any microUSB cable connected to a powered source. The battery will allow you to broadcast for ~3 hours on a single charge. We suggest plugging your device in while broadcasting.
RCA Audio Input
Blast Box will capture audio from any source through the RCA input in the back of the device.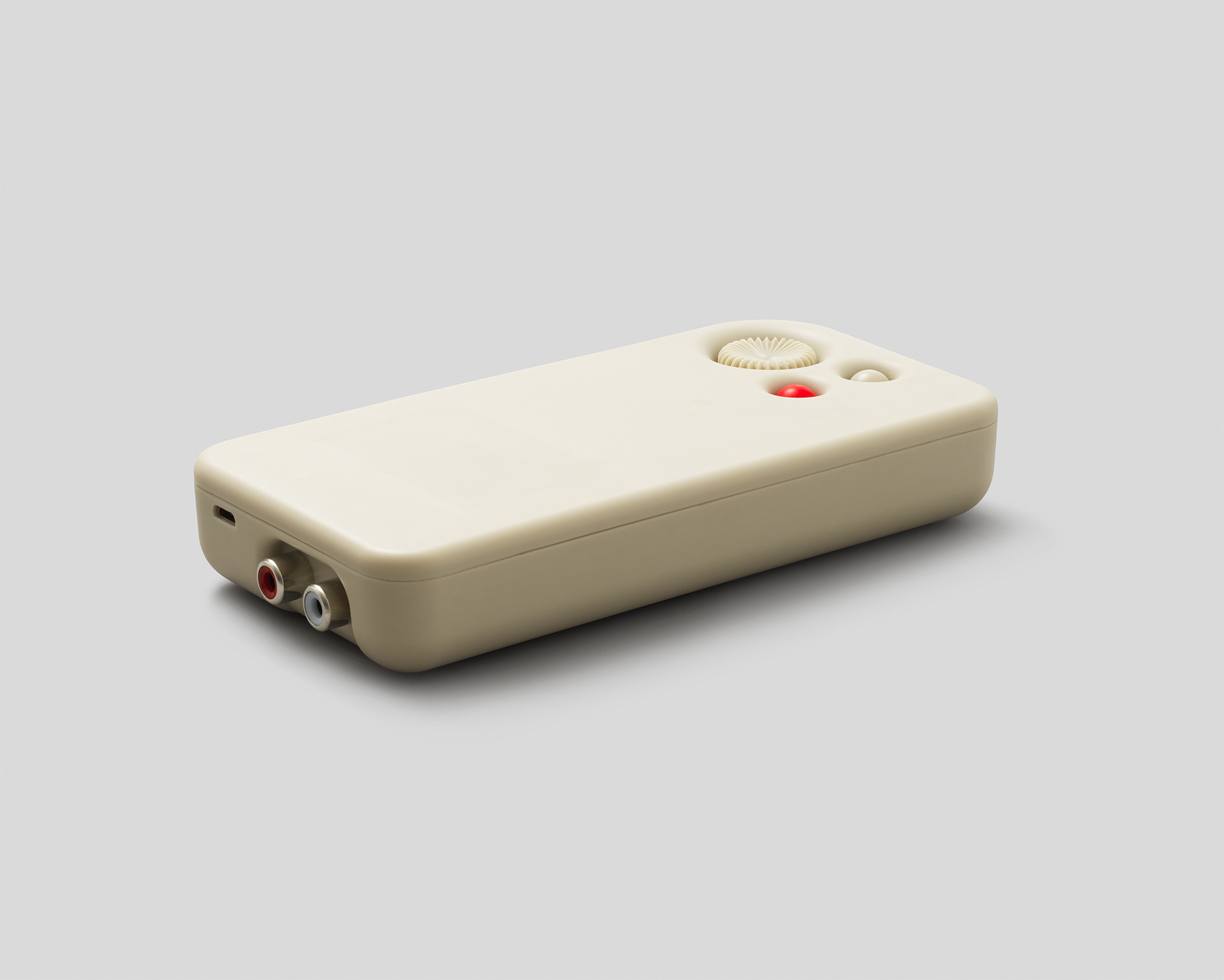 Headphone Monitoring and Volume Knob
The headphone jack on the front of the device can be used to monitor playback and ensure that audio is being captured through the device properly. The volume knob raises and lowers the headphone monitoring volume, but does not effect the capture and broadcast volume.
Buttons
Red button - Press and hold to turn on and off device, press once to start and stop a broadcast.
Cream button - Press to see your device's battery level, press again to see your WiFi strength, press again to see the user that is paired to the device.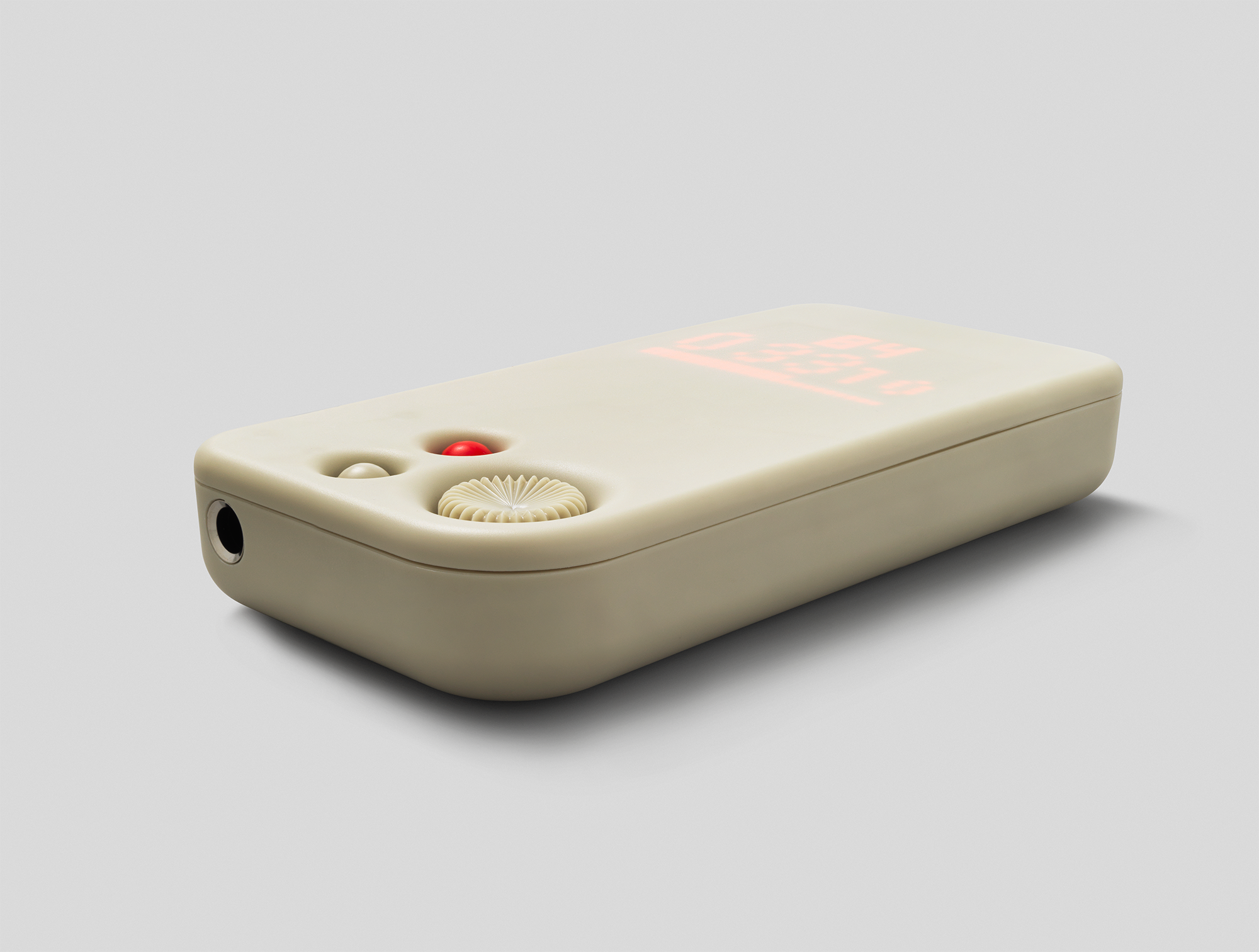 How to pair Blast Box and connect to Wifi:
Before attempting to pair, make sure you have downloaded the Blast Radio app and created a profile.
1) Press and hold the red power button to turn on device
2) The device should say "Setup Mode"
3) Open your Blast Radio app and tap the broadcast icon (top right)
4) Choose 'Set up device'
6) Choose your WiFi and enter password
Your device should now be paired. It will automatically restart and and say 'Ready' then you will be able to broadcast on Blast Radio.
Moving forward, you won't need your phone to broadcast. The device will remember your username and password so you can simply press the red button.
To connect the device to a different account and/or a different WIFI network, make sure Blast Box is off, hold down the red button until it enters setup mode, and repeat the steps above.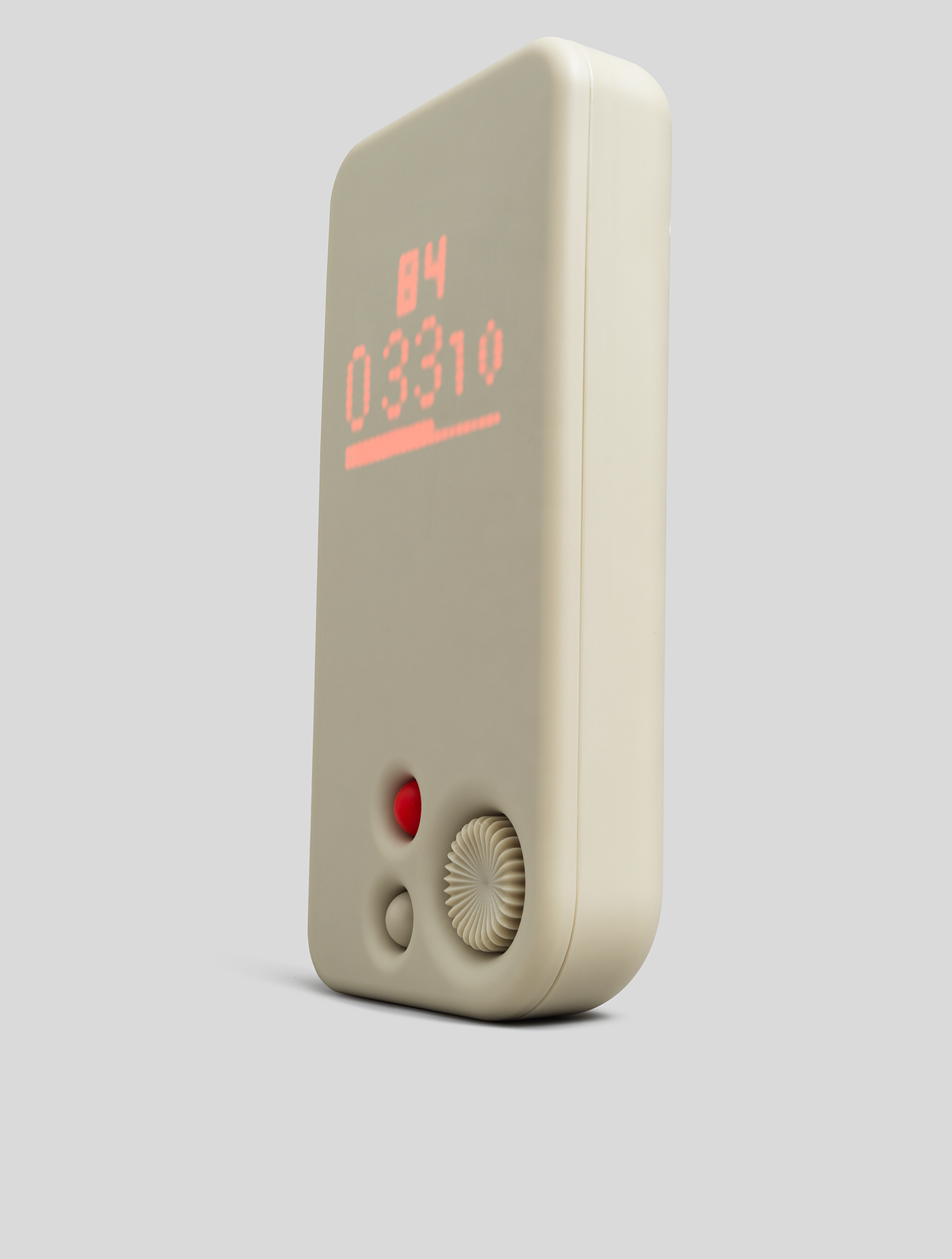 How to broadcast with Blast Box: 
1) With your device on, paired, and connected to WiFi, press the red button to start broadcasting.
2) A timer will count down from 3 then start broadcasting live.
3) Press the red button again to end broadcast.
Notes:
* While broadcasting, the listener count is displayed in the top center of the device.
* The device will also display a counter showing how long you have been broadcasting.
* The display will flash red when someone joins your broadcast, sends you a tip, or sends you a 'vibe.'
After your broadcast, you can unpublish or download the file by swiping left on the broadcast from your artist profile.
Make sure to read our broadcasting best practices, click here.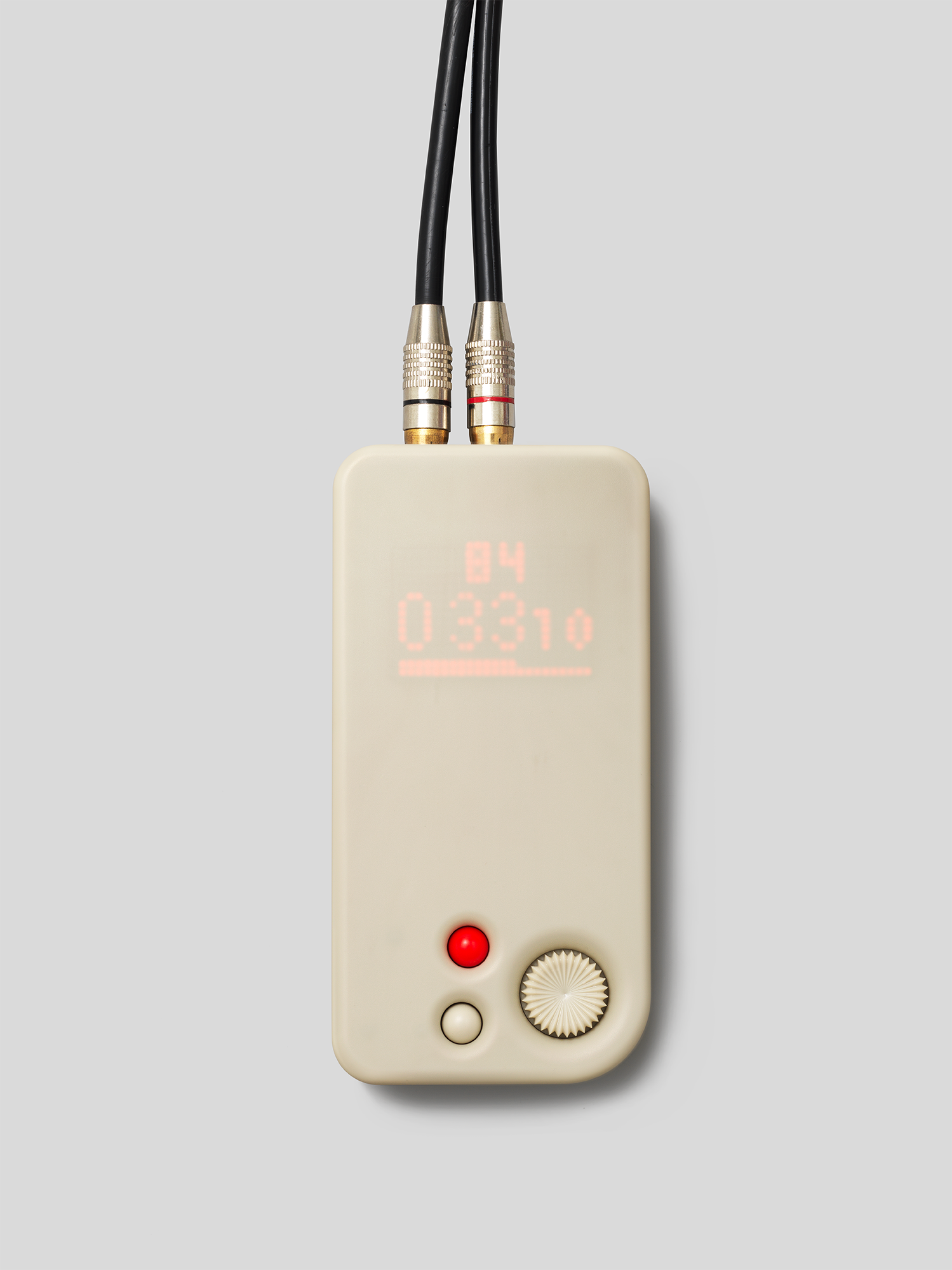 How to update Blast Box firmware:
First make sure you have the latest version of the Blast Radio app by going to the app store and checking for any updates / installing

Put Blast Box in Setup mode (hold the red button to turn it off, then hold it again to turn it back on, but continue holding it until the device says 'Setup mode')

Go to your profile in the Blast Radio app

Tap the gear icon on the top right to access 'settings'

Tap 'account'

Tap 'update firmware'
Notes:
- To make sure the device doesn't fail mid-update, you will need a good uninterrupted internet connection. It may take a few attempts to successfully complete the update as a result. We recommend restarting the router and disconnecting other devices before trying.
-While updating, your blast box will display "FW Update" pulsing on the screen. If the text does NOT pulse or stops pulsing, the update has frozen and will not complete. If this happens, you will need to restart the process by long pressing the red button to turn off the device and again to turn it on again in pairing mode.
-The device may not show any error messages if it abandons the update, so make sure to check that the firmware has successfully displays "FW 1.1" on startup to confirm that you have successfully updated the firmware, otherwise reattempt.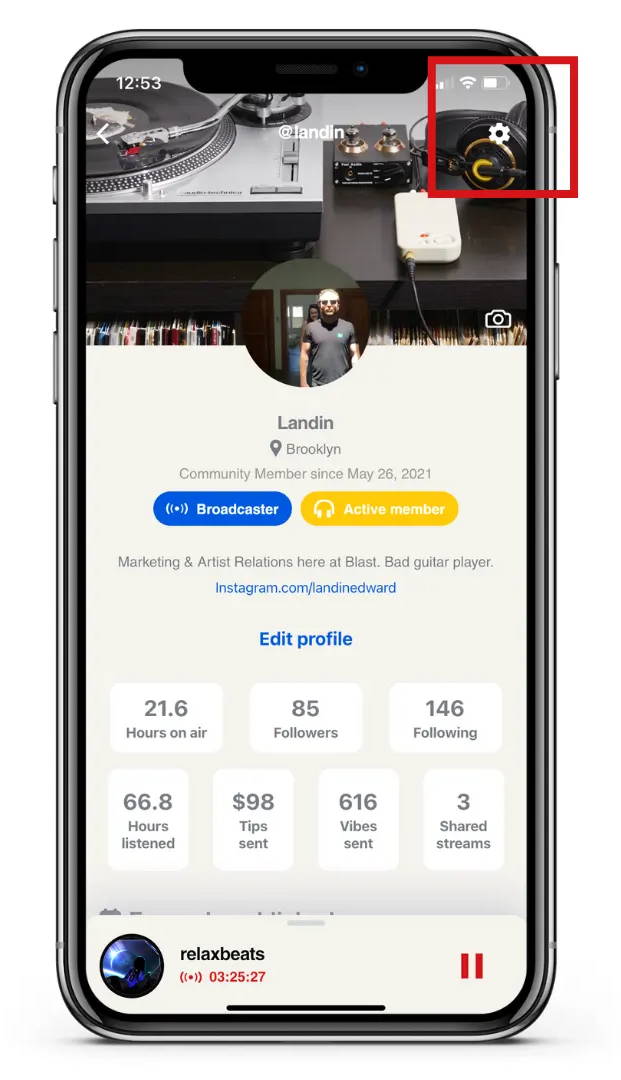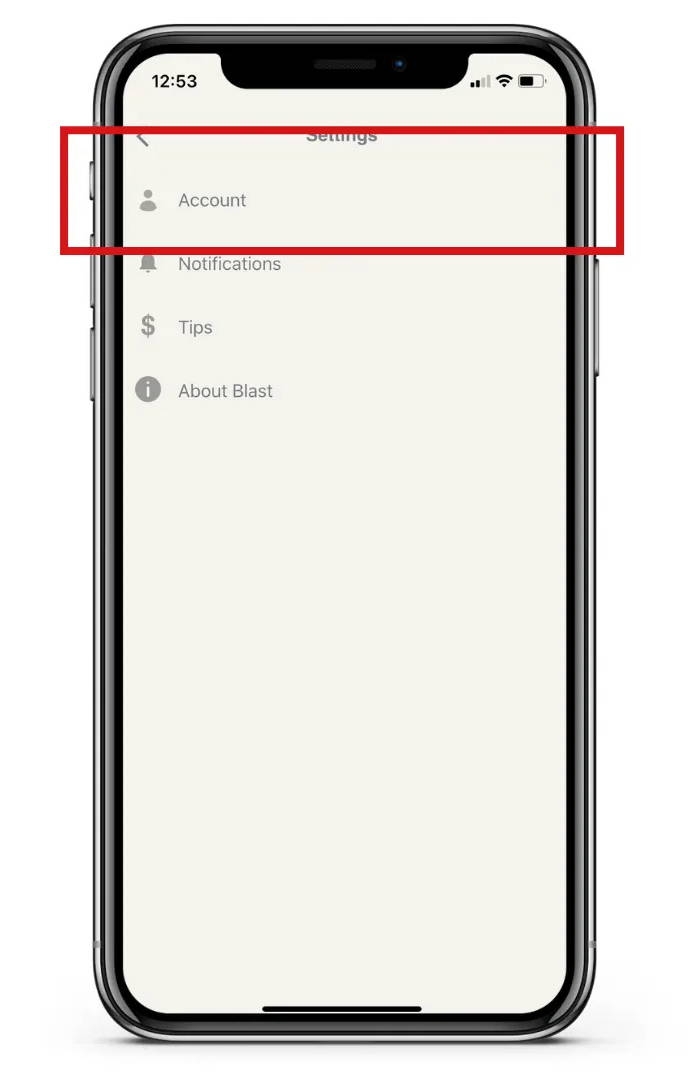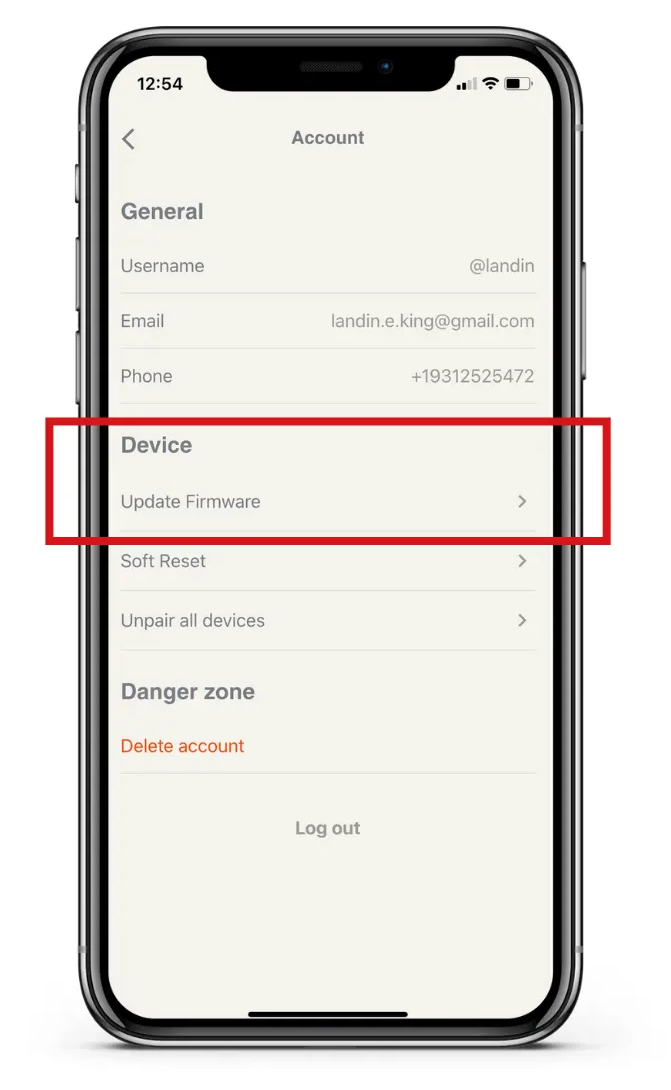 Product basics: Blast Radio Mobile App
Listeners use the Blast Radio app to follow artists and tune in to broadcasts.
Whenever you broadcast, listeners who follow you will get a push notification and can listen live or for 24 hours afterwards.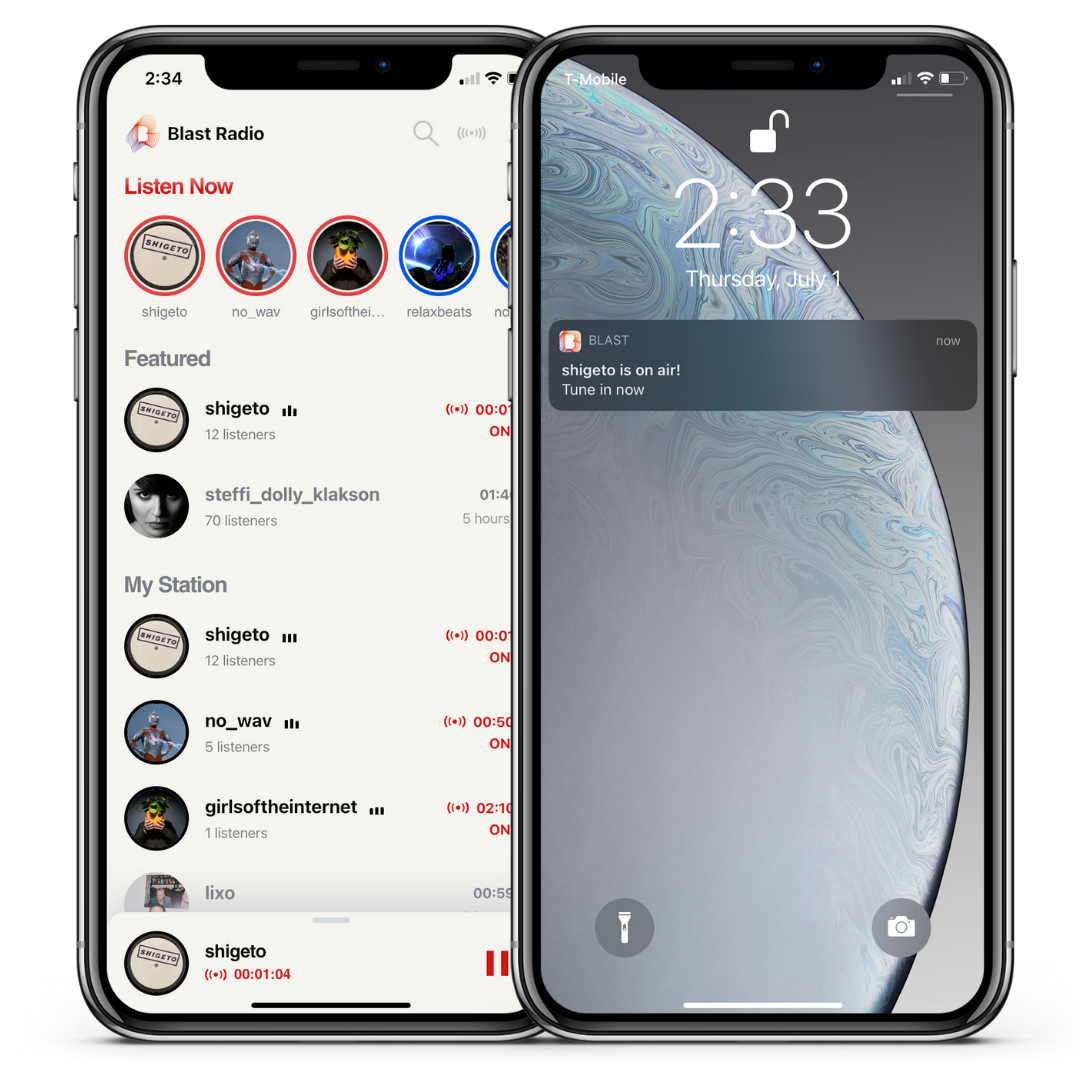 Your profile and Station:
In order to broadcast, you must have the Blast Radio app and an active profile.

Download the app:

→ Download for iOS
→ Download for Android
Complete your profile with:
→ Your bio and a promo link
→ A profile image, featured image, background image
→ Tags that describe your broadcasts  
Your Station will show any broadcasts you have live and then any available broadcasts from other artists you follow on Blast Radio.
Receiving and exporting tips:  
Listeners can tip directly through the app at any point while a broadcast is available.
You will receive a push notification whenever you get a tip. All tips can be accessed from the settings page on your profile.
You will see tips you've received, tips you've sent, and past payouts you've executed.
To export tips, tap the 'Connect with Stripe' button and set up a secure account.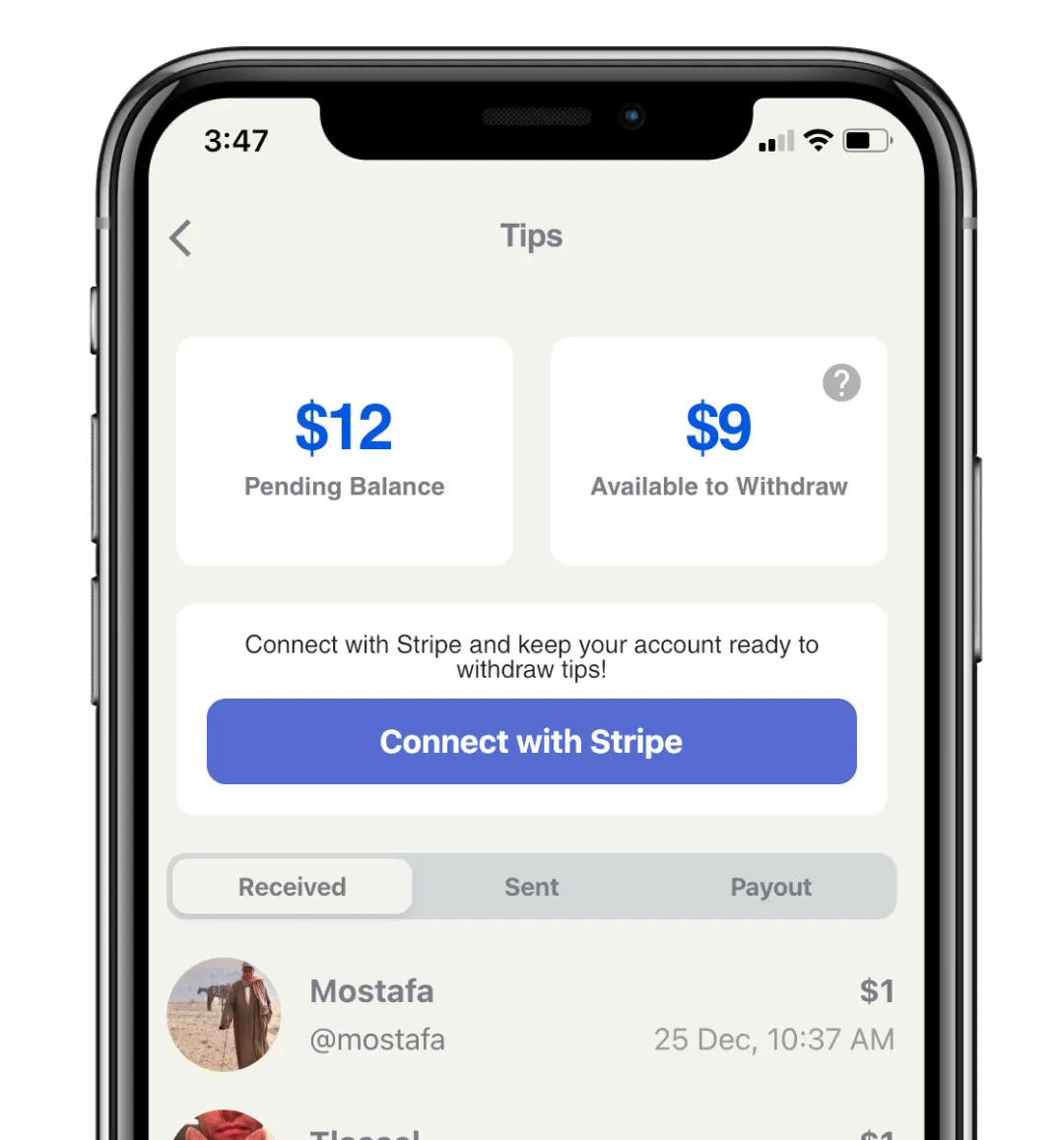 Access your past broadcasts anytime by visiting your profile.
Tap the black 'My Profile' button then select 'My Broadcasts.'
Swipe left on any file to delete it or choose download to have the lossless .wav file emailed to the address associated with your account.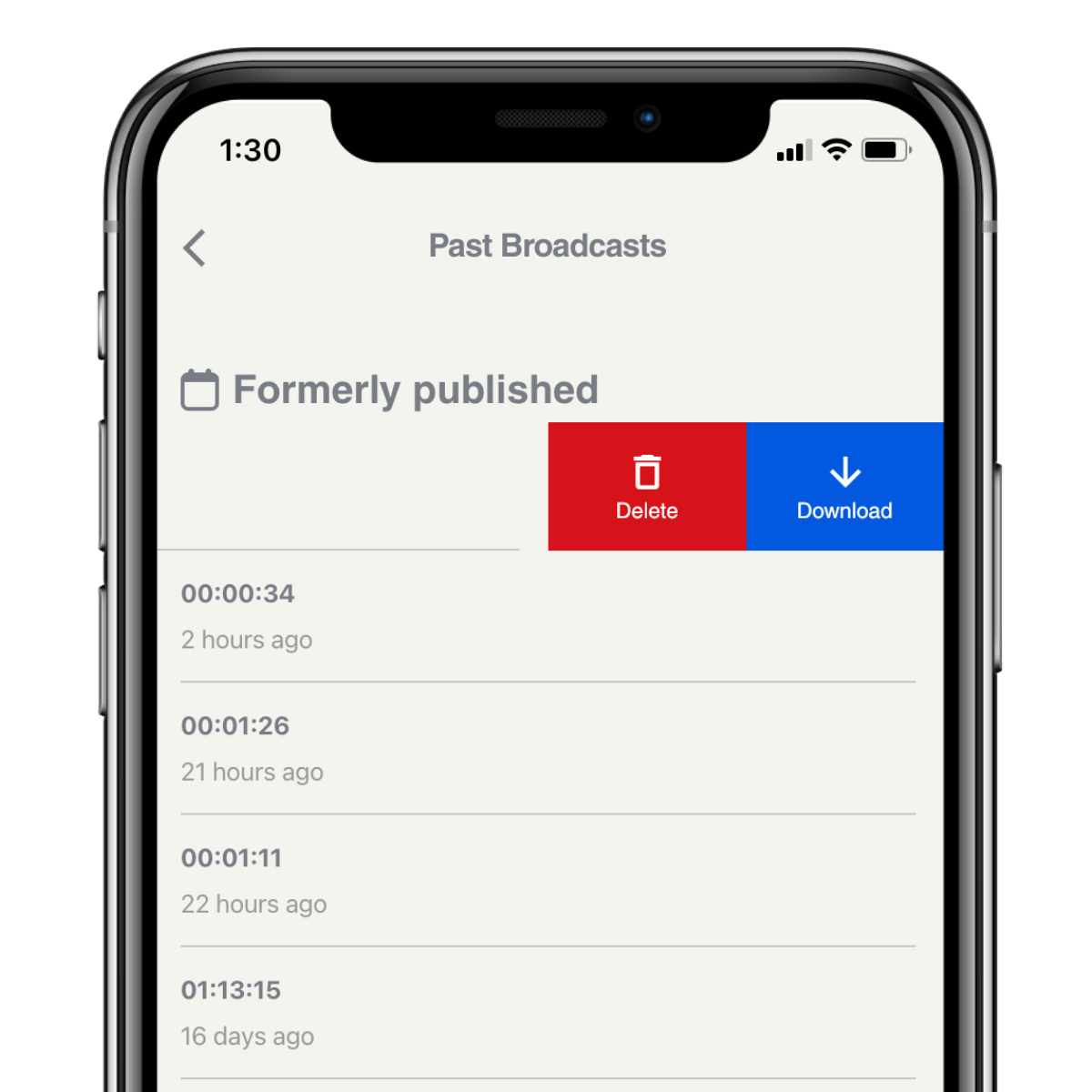 I still have questions...