Device Specs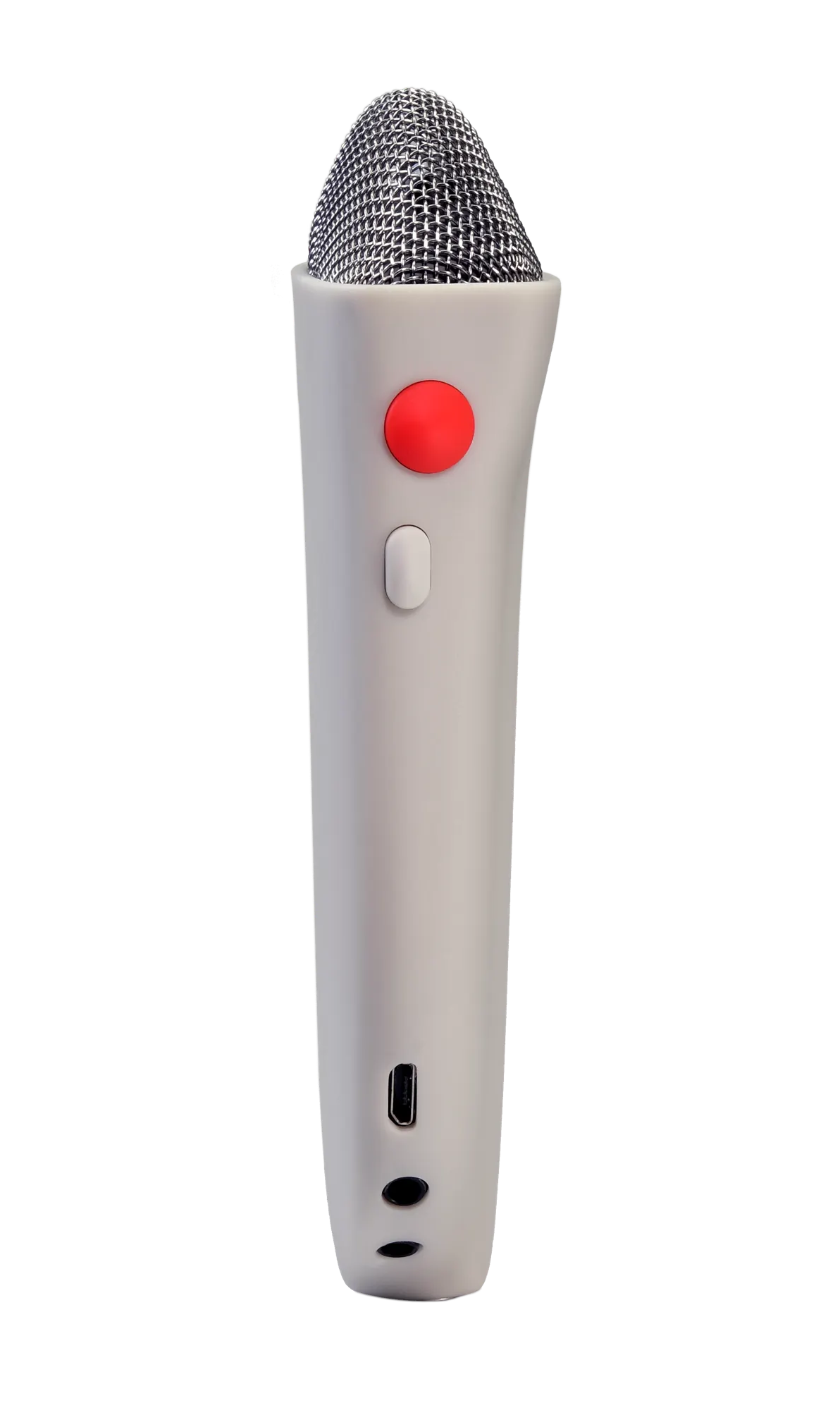 Casing is made of a highly durable plastic
Internal battery powers ~8h of streaming on a single charge
Charge with an external USB power source (up to 1A current). Fully charge in ~2.5 hours.
On-board signal processing to maximize audio quality
Bluetooth (4.2) makes setting up your device fast and easy
WiFi (802.11 b/g/n) connection provides a consistent, reliable stream
102 dB signal to noise ratio (SNR) ADC
Streaming uncompressed PCM audio packets lossless to the cloud (48kHz/16b)
Two electret microphones in XY configuration with adjustable gain
Two 3.5mm inputs with 3-volt phantom power for external electret mics
Separate gain control for microphone / each audio input
Line-in level input allowing connection to most any audio source
Two headphone output ports with separate volume control for each
Headphone pots output 98dB SNR, 124mW
Casing is made of a highly durable plastic (Polycarbonate) with a matte grey finish
Internal battery powers ~8h of streaming on a single charge
Charge with an external USB power source (up to 1A current). Fully charge in ~2.5 hours.
On-board signal processing to maximize audio quality
RCA, unbalanced, 2 channel, line-in level inputs allow you to connect to most any audio source
Bluetooth (4.2) makes setting up your device with your smartphone fast and easy
WiFi (802.11 b/g/n) connection provides a consistent, reliable stream
102 dB signal to noise ratio (SNR) ADC
1.5W, 128dB SNR, high fidelity AB class headphone amplifier to deliver best possible quality from a handheld device
Steaming uncompressed PCM audio packets lossless to the cloud (48kHz/16b)
Weight: 5.8 oz
Dimensions: 5.6" x 3.8" x 1"