Blast Mic captures lossless audio and livestreams it with the press of a button.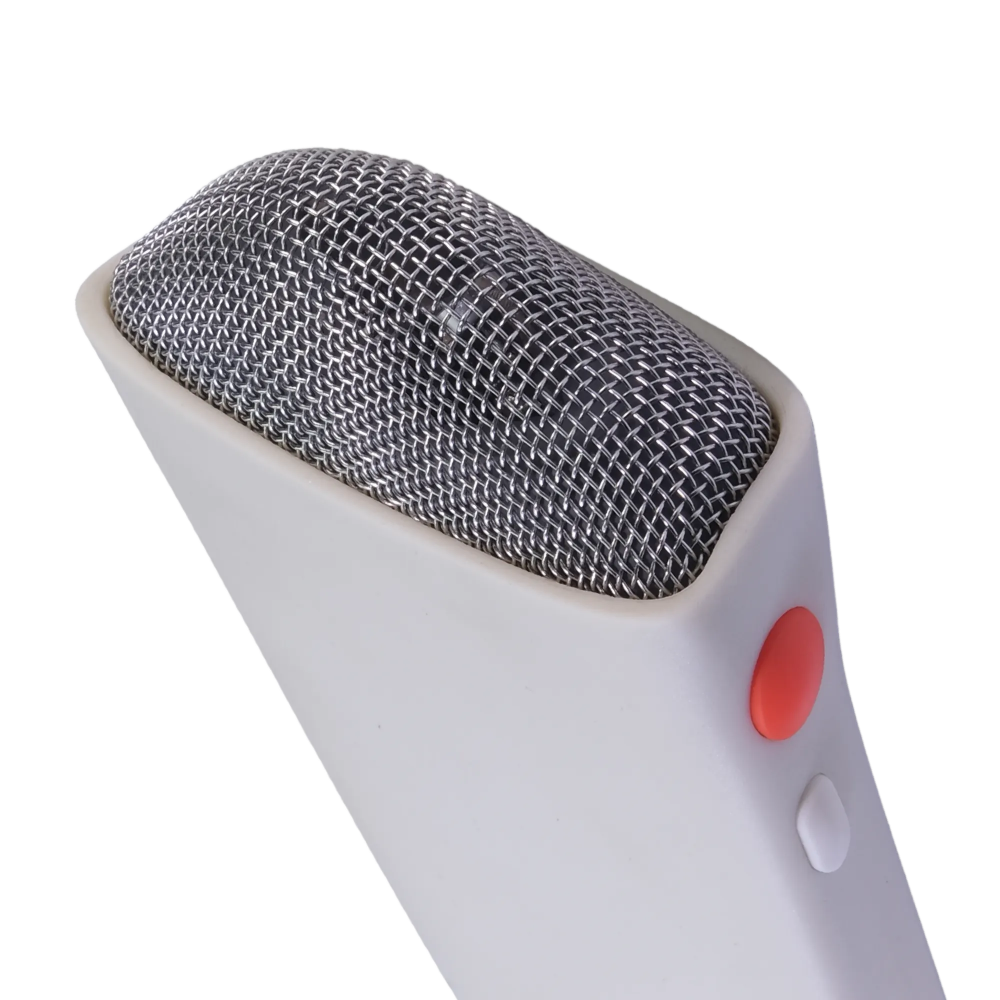 Blast Mic simplifies audio creation down to one button.
Livestream from anywhere with Wi-Fi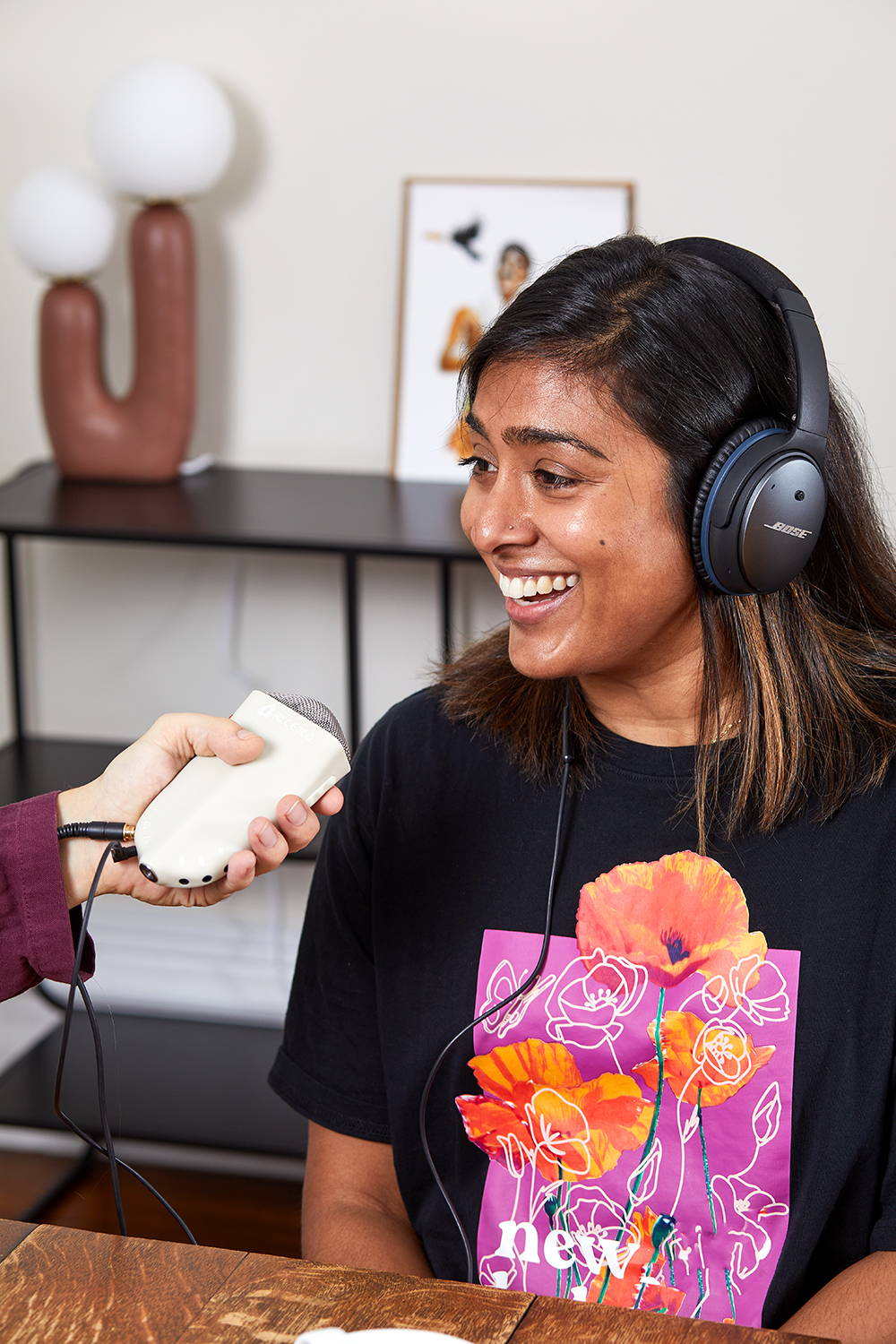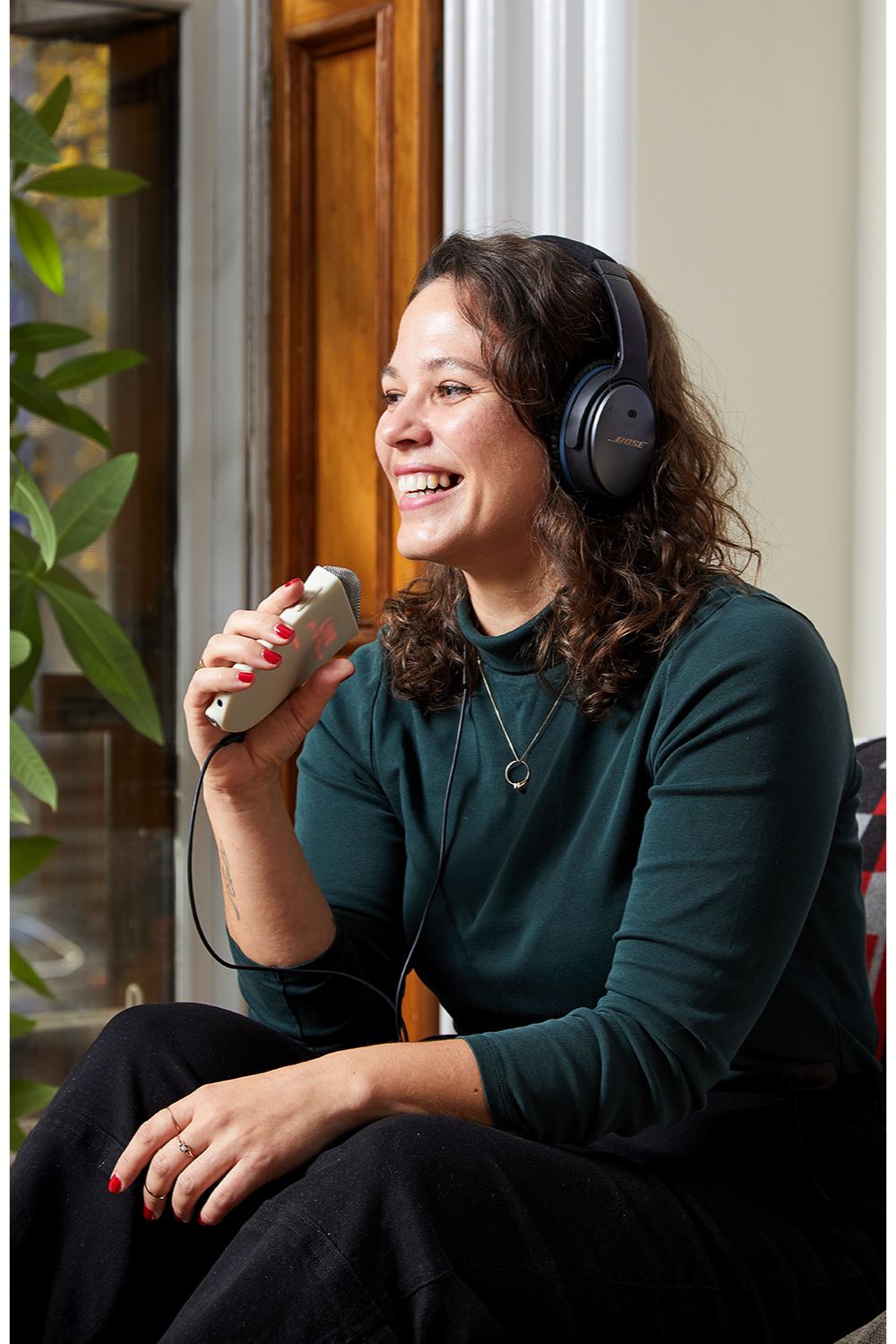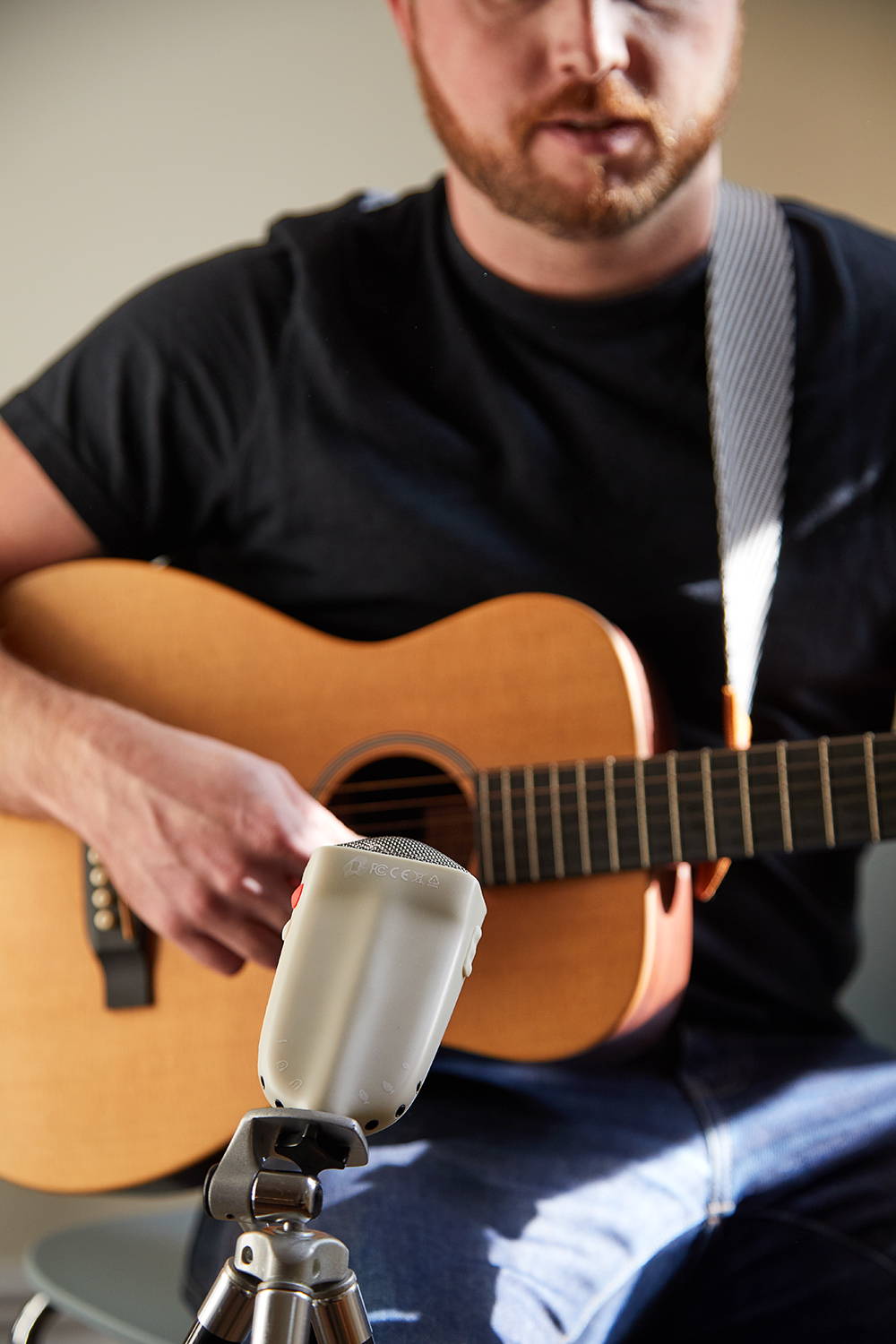 Starting a podcast is hard.
Here's how you start a podcast... get your recording gear, download software to record yourself, do the recording, edit the recording, export the file, upload to a podcast platform, get approved, then try to get people to go to that platform and listen. Not to mention the pressure of knowing that podcast will live on forever.
Livestreaming on Blast Radio is easy:
Make your show anything you want:
Dual onboard stereo microphone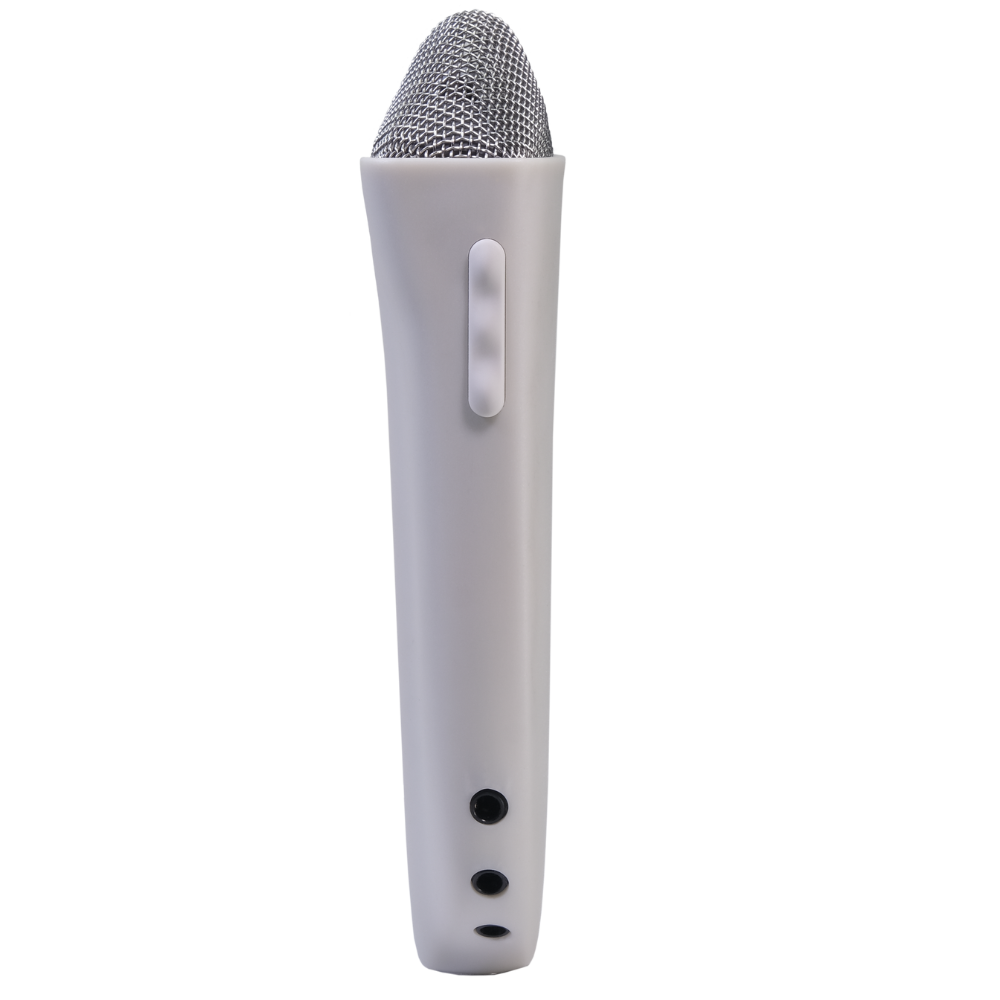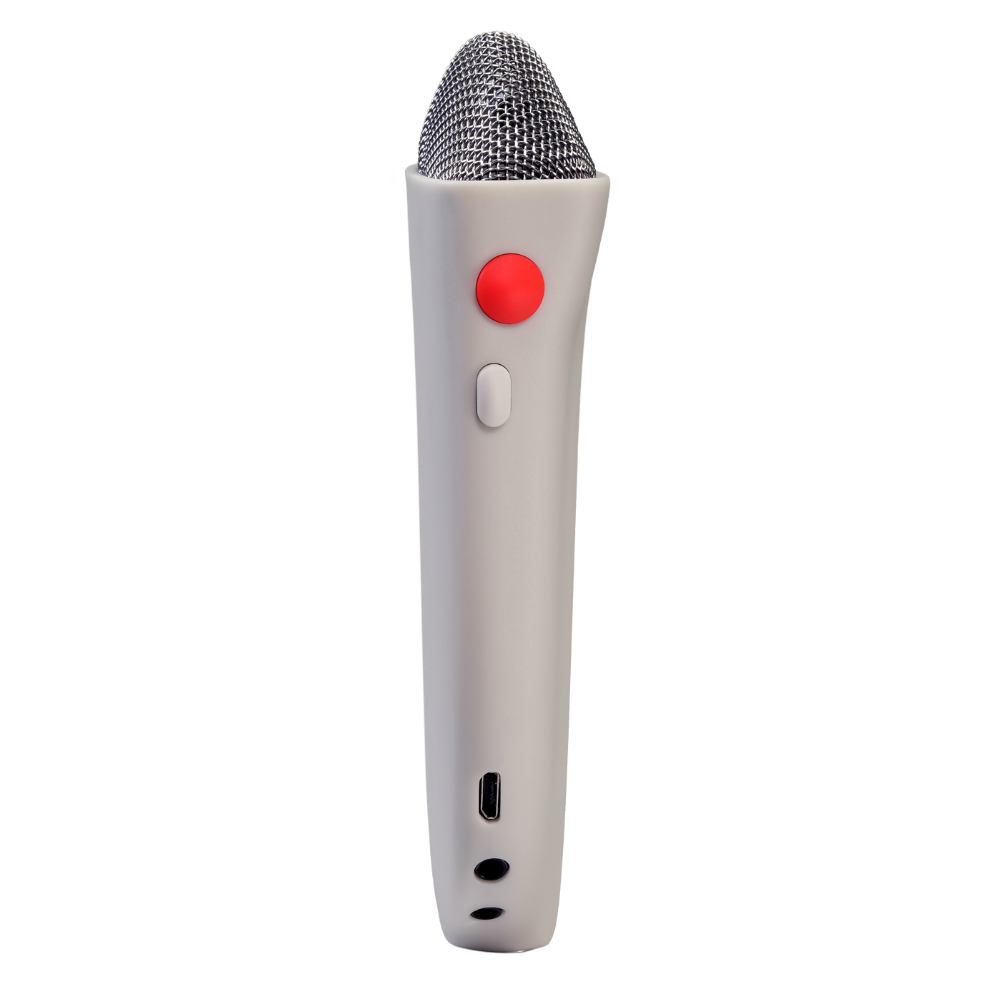 Blast Mic can also be used as standard microphone with your favorite devices.
Just connect it with a standard cable through one of the headphone ports.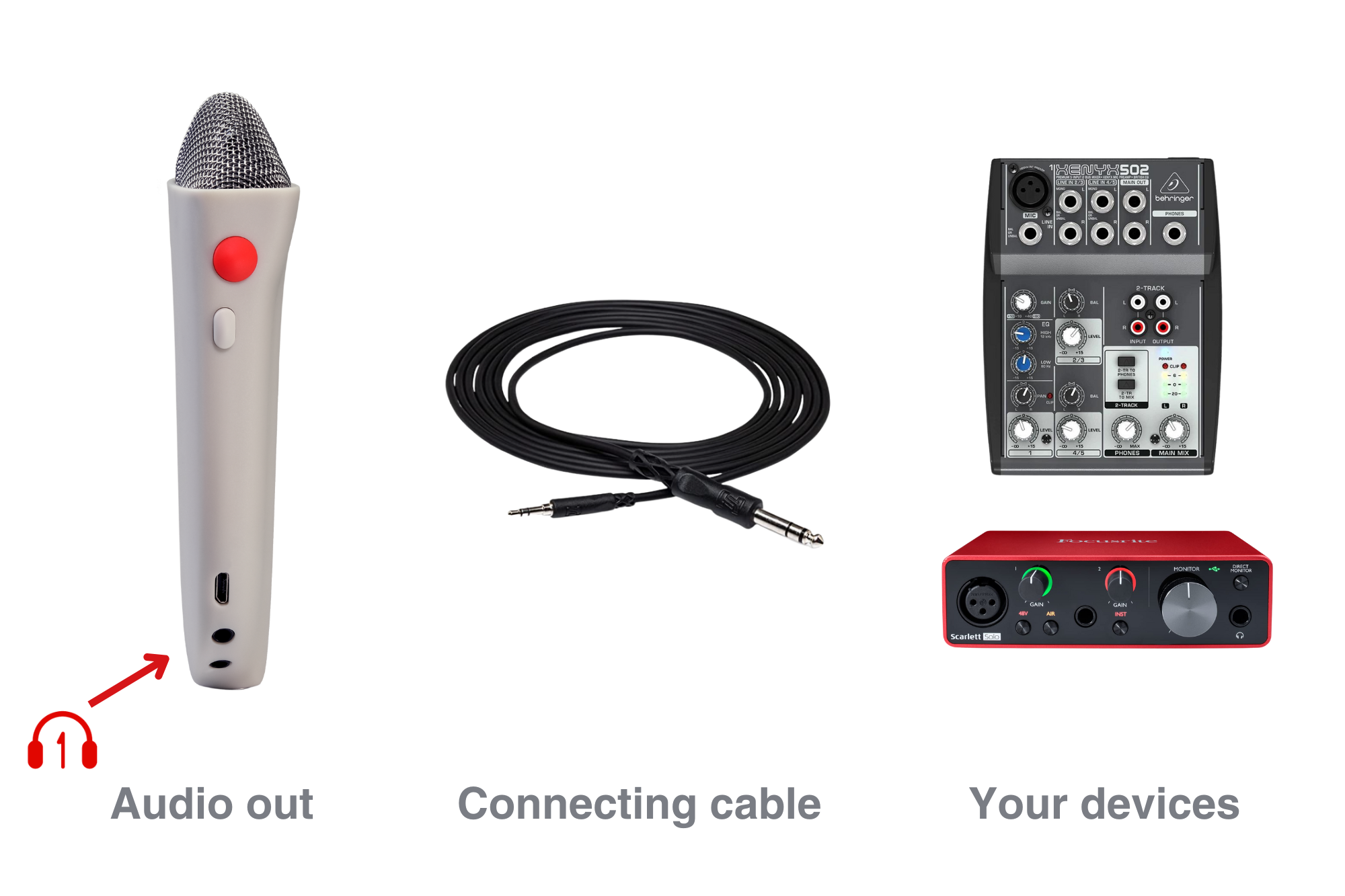 Livstream directly to listeners on Blast Radio or use Blast Mic with a mixer or audio interface to capture sound for your video streams or record your podcast.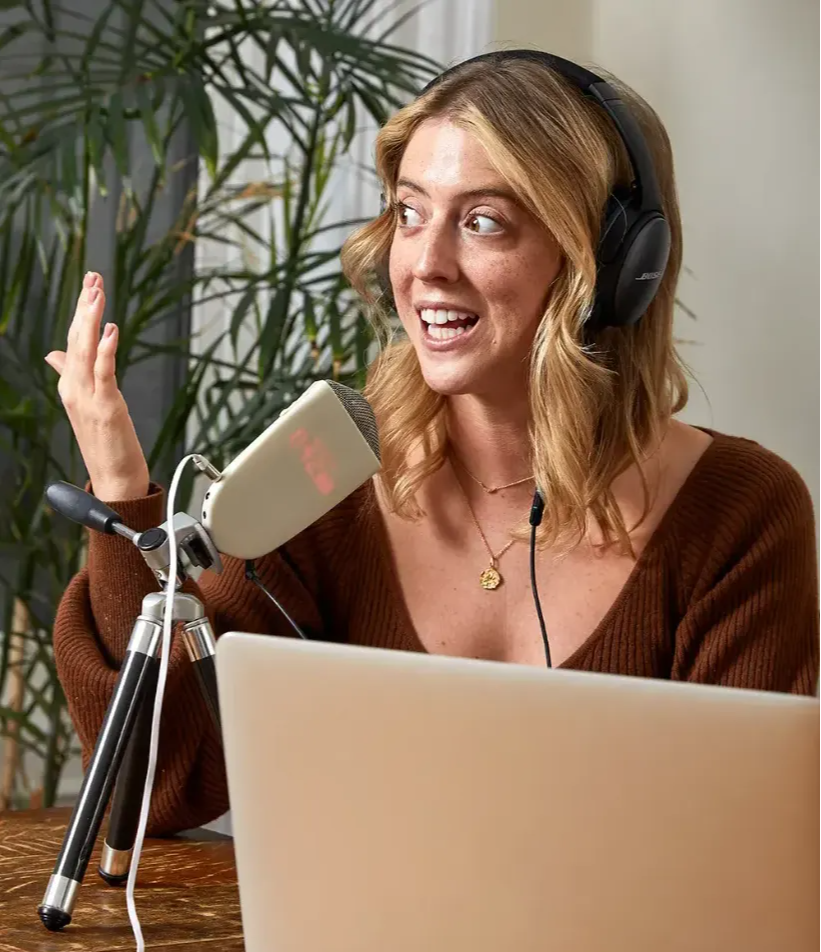 On board stereo microphone: 
Two electret microphones in XY configuration with adjustable gain.
Two 3.5mm mic inputs with 3-volt phantom power for external electret microphones.
Line-in level input allowing connection to most any audio source. Long press status button to mute all microphones in favor of the line-in input (useful to duck audio and speak over it).
Two headphone output ports with separate volume control for each and outputting 98dB SNR, 124mW. 1.5W. 102 dB signal to noise ratio (SNR) ADC.
Streaming uncompressed PCM audio packets lossless to the cloud (48kHz/16b). On-board signal processing to maximize audio quality. WiFi (802.11 b/g/n) connection provides a consistent, reliable stream.
Casing of highly durable polycarbonate plastic with concrete cream color finish. Bluetooth (4.2) makes setting up your device with your smartphone fast and easy. Charge from an external USB power source (up to 1A current). Internal battery powers ~8h of broadcast time on a single charge. Charges fully in ~2.5h.
Blast Mic uses Wi-Fi to capture audio in a lossless format, upload it to the cloud, and distribute to listeners in the highest possible quality. Having a quality internet connection is required to stream.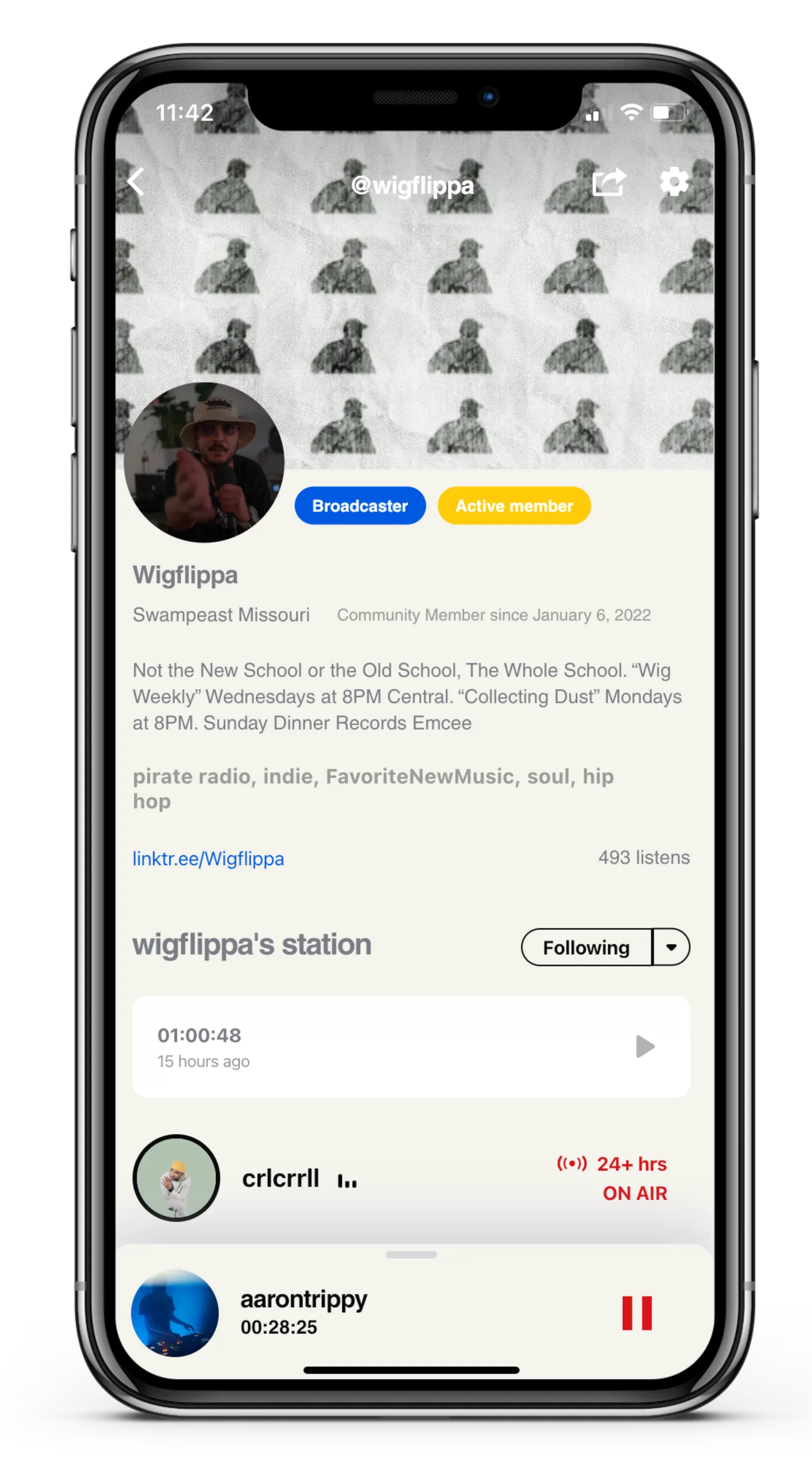 Audio streams on Blast Radio are uploaded to the cloud as lossless .wav files and delivered to users in the highest possible quality.
Download & Reuse Past Streams
Listeners can only hear your stream for 24 hours before it expires, but you can always download the lossless .wav file from your profile to use however you like. Make it a podcast, release it as an NFT, press it to vinyl -- it's yours!
All streams disapear after 24 hours so you're free to be creative and not worry about the recording living on forever. Audio only platforms means no need for cameras, lighting, or looking cool.  
Listeners hear your streams in the free Blast Radio mobile app. When you go live, they can tune in from the home page or by searching for your username or genre #tags. Anyone that follows you will get a push notification every time you stream.
Radio Mode makes it easy to discover streamers. After launching Radio Mode, listeners can scroll through streams until they find a broadcaster they want to listen to & follow.
Listeners can send you Fan Mail, which is a single personalized message included with a monetary tip. You can then respond to give them a shareable asset they can save, send to friends, or post on their social channels, which brings more attention to your streams.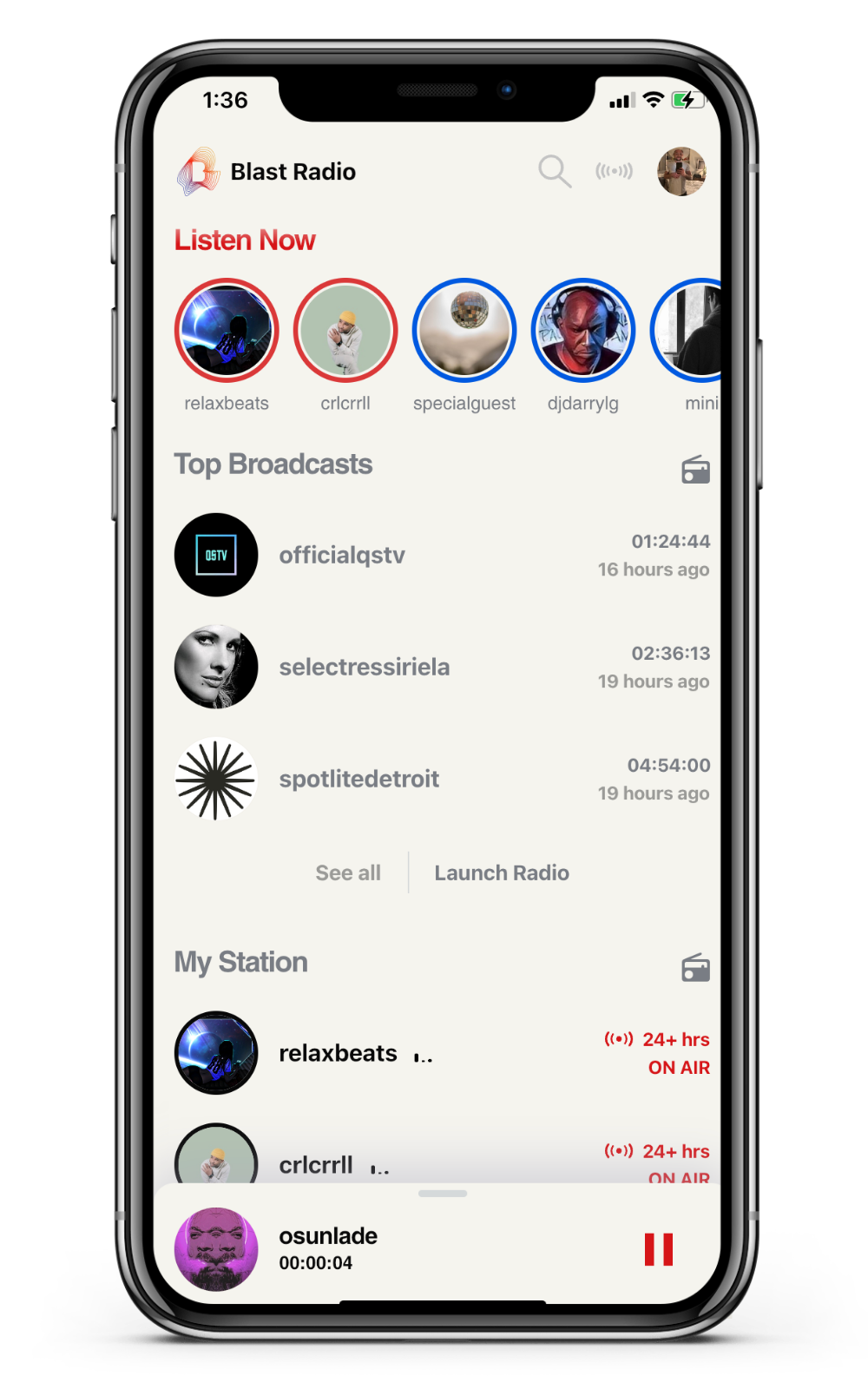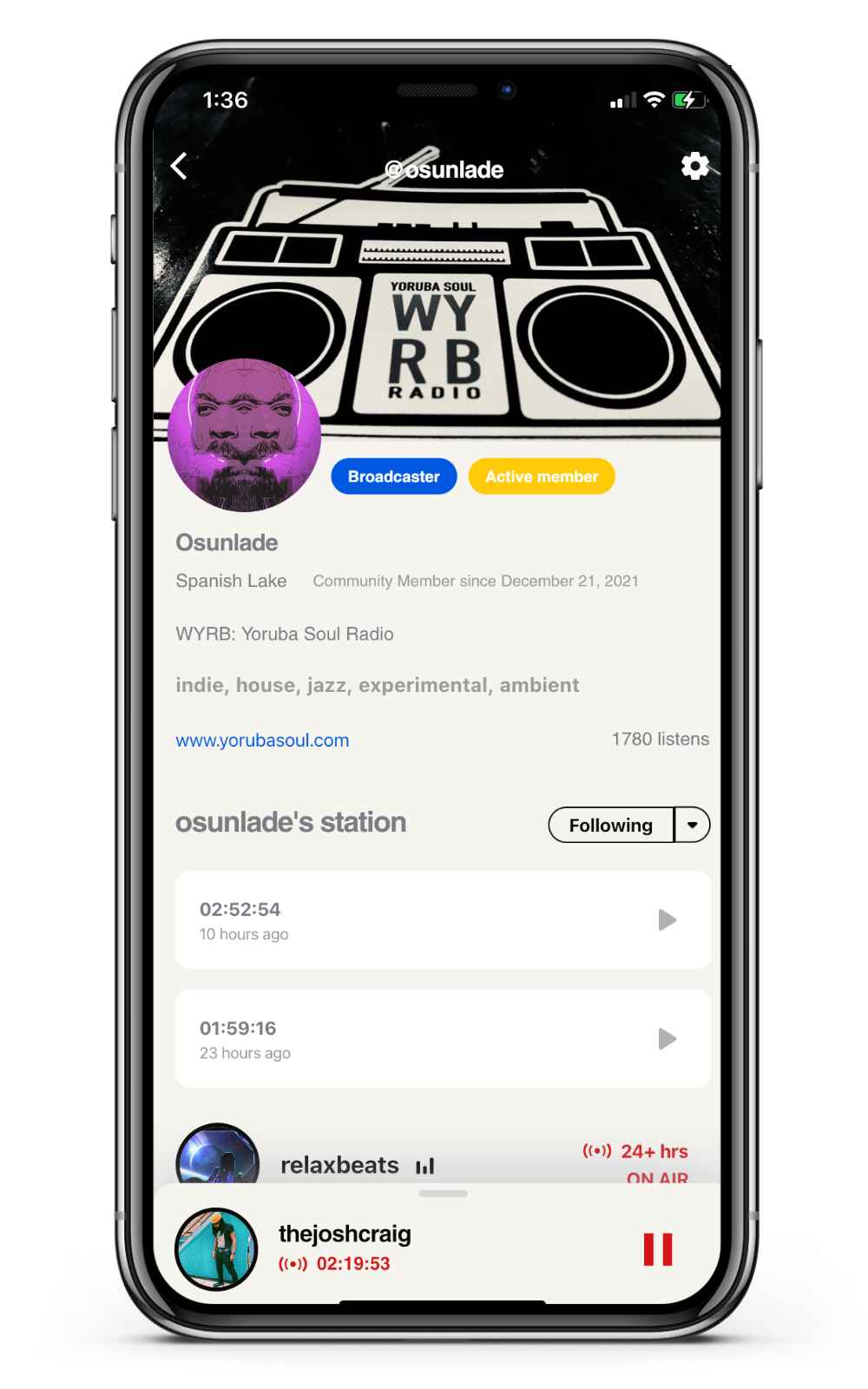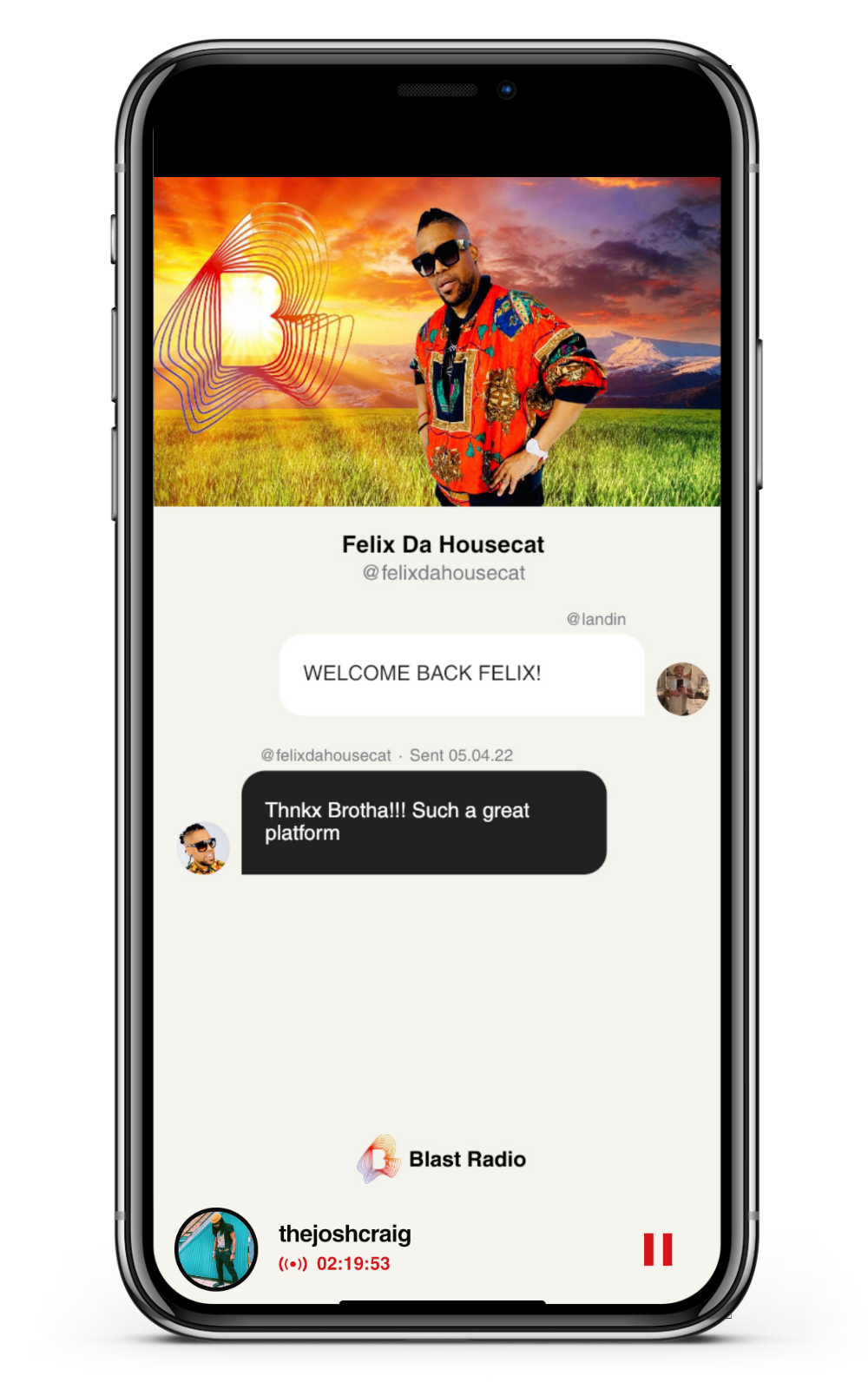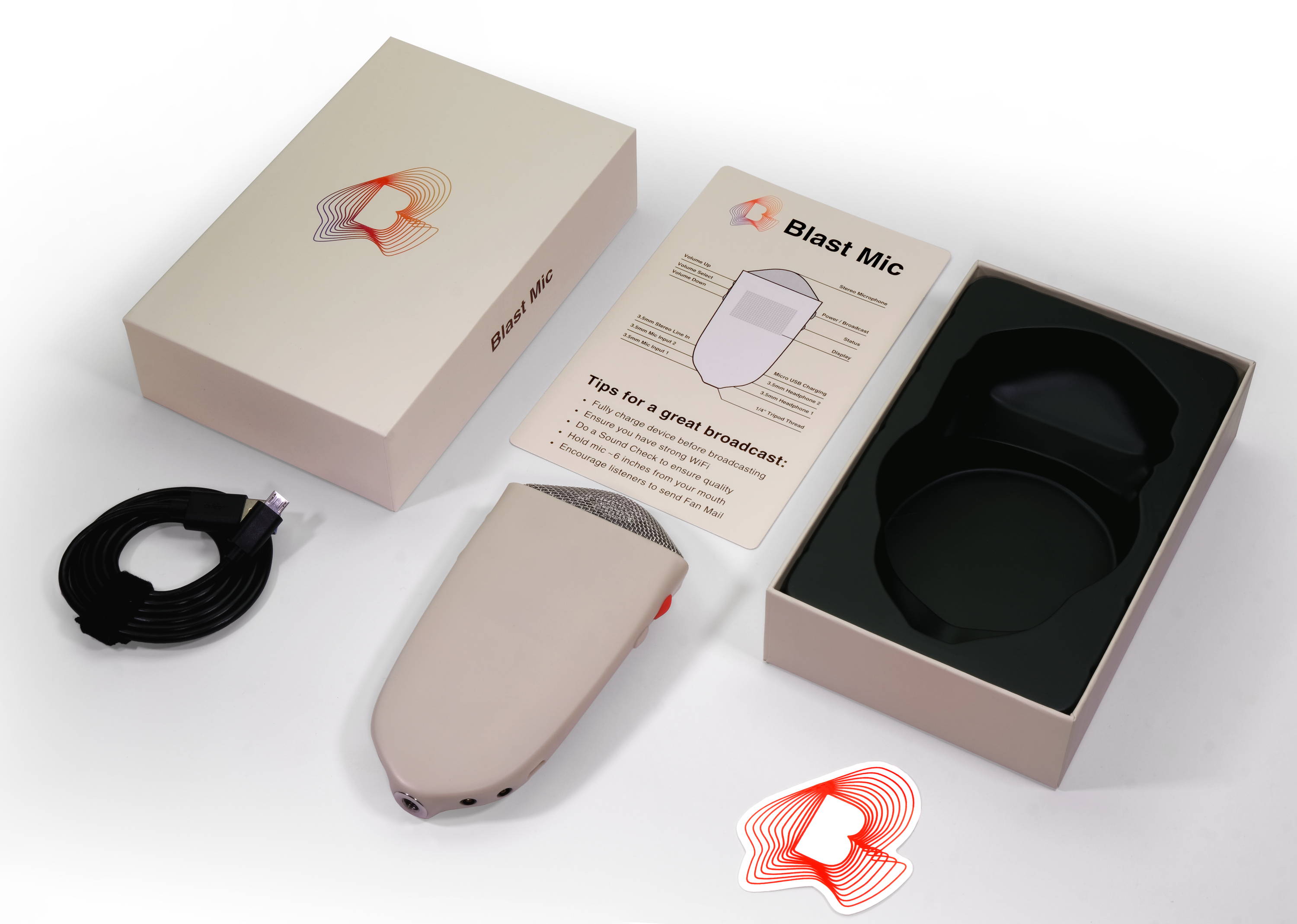 Blast Box is a portable hardware device that lets you livestream any audio source with the press of one button. Connect Blast Box to your audio source with an RCA cable, connect to Wi-Fi, then press one button to stream live on Blast Radio.
Blast Radio Broadcast Software lets you livestream most any audio source from your computer on Blast Radio. Your order comes with both a lightweight Desktop Broadcasting App and a plugin that can be added to most any DAW.