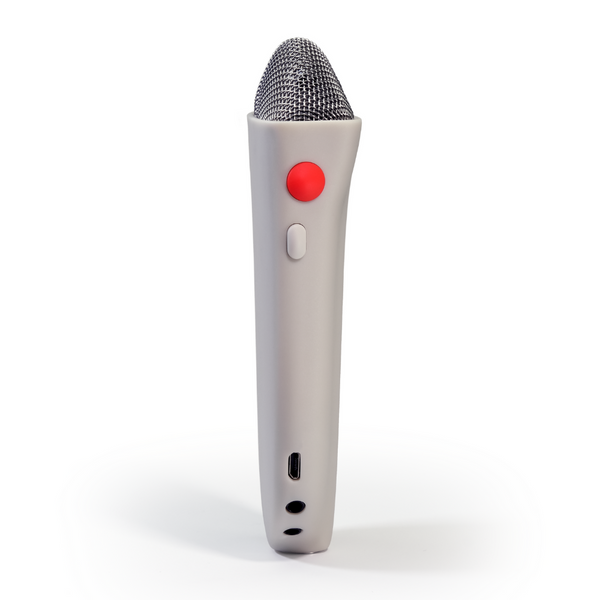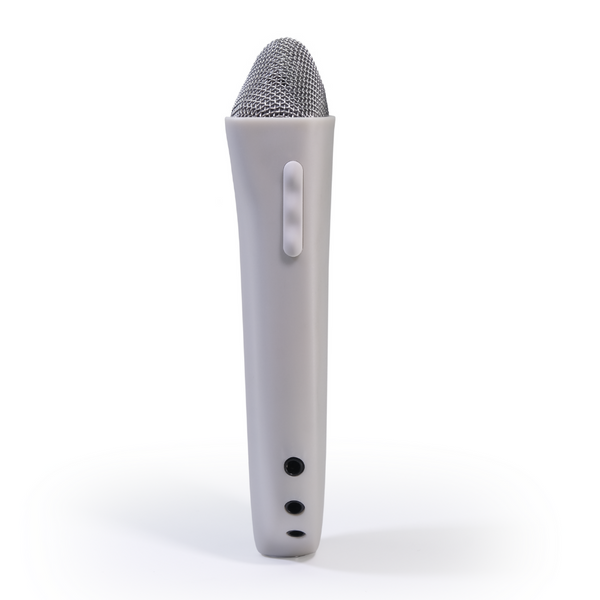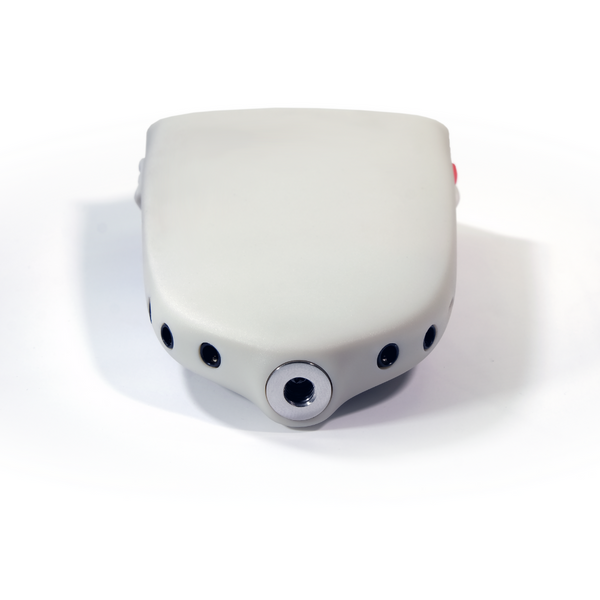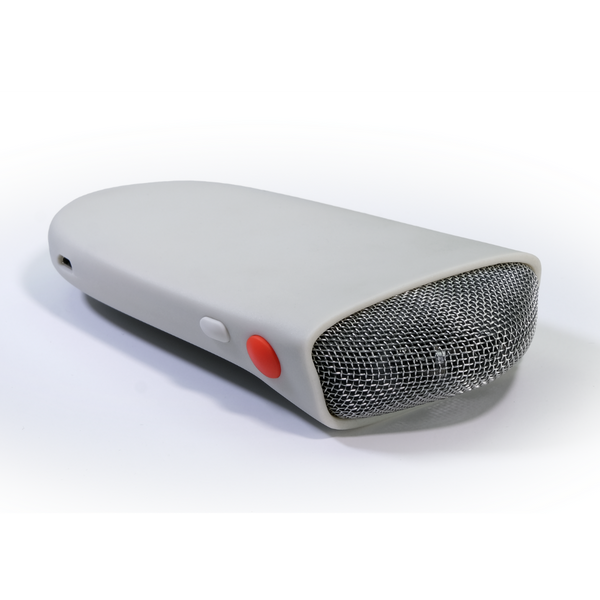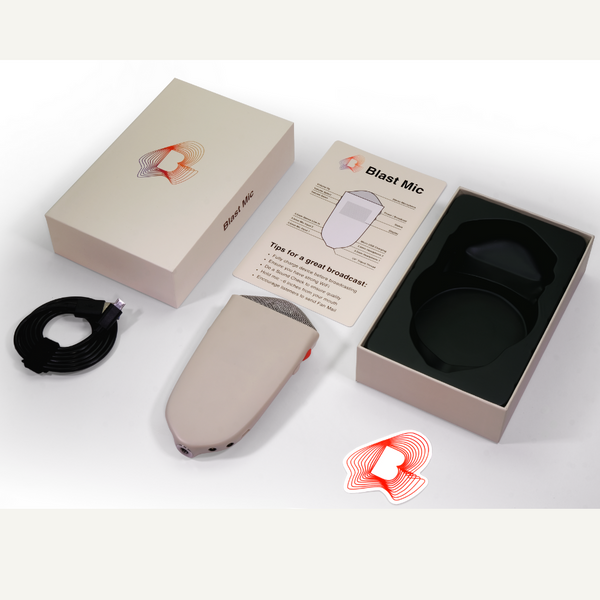 Blast Mic is a portable, wireless microphone for recording or livestreaming audio from anywhere with one button. Simply pair Blast Mic to your account, connect to Wi-Fi, and press one button to livestream on Blast Radio.
Hear the audio quality:
Listent to a sample of the sound quality from a stream with Blast Mic.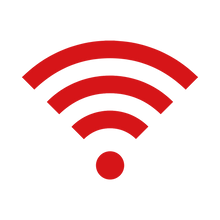 Stream Live
The only mic that will also let you stream live, for when you can't wait to publish.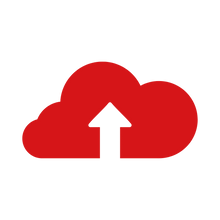 Unlimited Storage
All recordings through Blast Mic are saved to the cloud with unlimited storage and ability to download anytime.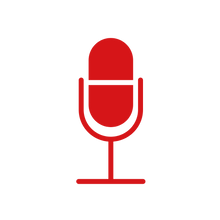 Lossless Quality
Whether you stream live or not, the recording will always be available for you to download as a lossless 48kHz wav file.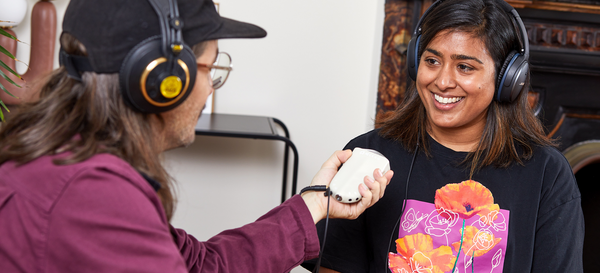 Capture audio from anywhere
...with a friend, wherever's most comfortable to capture a great conversation.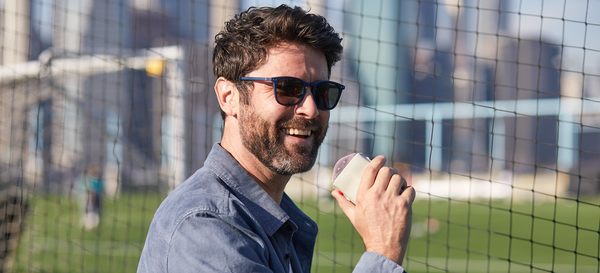 Capture audio from anywhere
…right from a game, show, or conference to give everyone the play by play as soon as it's happening.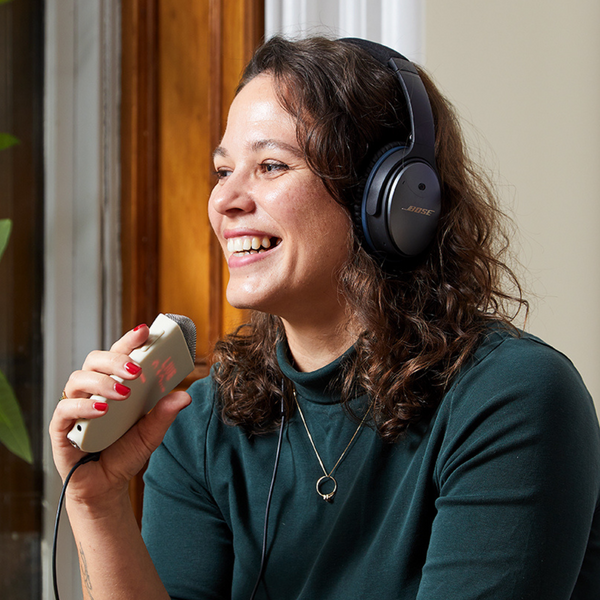 Capture audio from anywhere
…while you travel, so you can take your audience along with you without the heavy gear.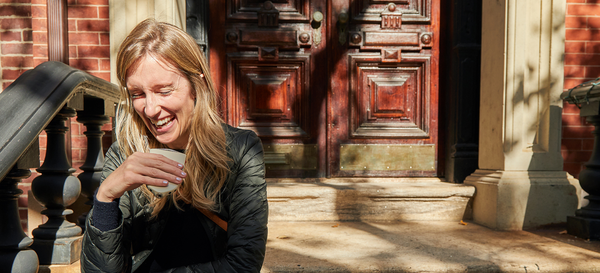 Capture audio from anywhere
...even by connecting to WiFi with a mobile hot spot.
A sleek but nostalgic design that harkens back to the beige electronics of the '80s and '90s. If you want to get into podcasting, it's probably the easiest option on the market, and at $199, it might be the best value, too.
Gizmodo
Capture audio and livestream it instantly and easily by pressing one button. The free Blast Radio app gives people an instant audience for their content.
Forbes
If you're hitting the street, the Blast Mic is a must-have. It's portable, wireless, and easy to use.
Popular Science
The Best, Coolest New Gadgets.
Gear Patrol
The big innovation with Blast really is the hardware device, which makes it easy to stream high-quality audio.
Input Magazine
Really handy device for the on-the-go podcaster or broadcaster. Very flexible and adaptable.
The Gadgeteer
This is not just a microphone, but an all-in-one broadcasting rig.
CoolThings
An affordable and effective alternative for the creator community. Blast Radio is essentially modernizing the medium of radio.
TrendHunter
The Blast Mic is a high quality, lossless audio microphone that lets you go live from anywhere, or record and wirelessly download a WAV to your editor.
Podnews
If you're someone that likes to make content on the fly, you'll love Blast Mic. Stream ASMR from bed, podcast breaking news from anywhere, and stream your new song from the studio. Blast Radio allows creators to alert their audience when they're live. Blast Radio wants to make it easy for everyone to stream without expensive equipment and access to a studio.
American Songwriter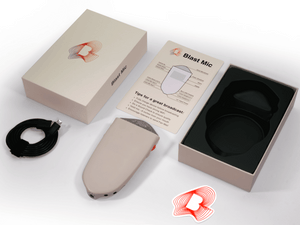 What's in the box?
Blast Mic
Getting started guide
Micro-USB charging cable
Blast Radio sticker
WiFi
Blast Mic uses Wi-Fi to capture audio in a lossless format, upload it to the cloud, and distribute to listeners in the highest possible quality. Having a quality internet connection is required to record or stream.
Inputs / Outputs
Two 3.5mm mic inputs with 3-volt phantom power for external electret microphones.
Line-in level input allowing connection to most any audio source. Long press status button to mute all microphones in favor of the line-in input (useful to duck audio and speak over it).
Two headphone output ports with separate volume control for each and outputting 98dB SNR, 124mW. 1.5W. 102 dB signal to noise ratio (SNR) ADC.
Onboard Microphone
Onboard microphone features Two electret microphones in XY configuration with adjustable gain.
Streaming
Streaming uncompressed PCM audio packets lossless to the cloud (48kHz/16b).
On-board signal processing to maximize audio quality. WiFi (802.11 b/g/n) connection provides a consistent, reliable stream.
Device / Bluetooth / Battery
Casing of highly durable polycarbonate plastic with concrete cream color finish.
Bluetooth (4.2) makes setting up your device with your smartphone fast and easy.
Charge from an external USB power source (up to 1A current). Internal battery powers ~8h of broadcast time on a single charge. Charges fully in ~2.5h.
Shipping
Blast Mic currently ships to the U.S., Canada, Australia, and the U.K.

All devices ship from the United States. Shipping fees noted at checkout. We ship on a first-come, first-serve basis. Wait times may vary based on location and shipping method.
Returns
We offer a 15-day return policy for all units and a 1-year manufacturer warranty for any units with functional defects.