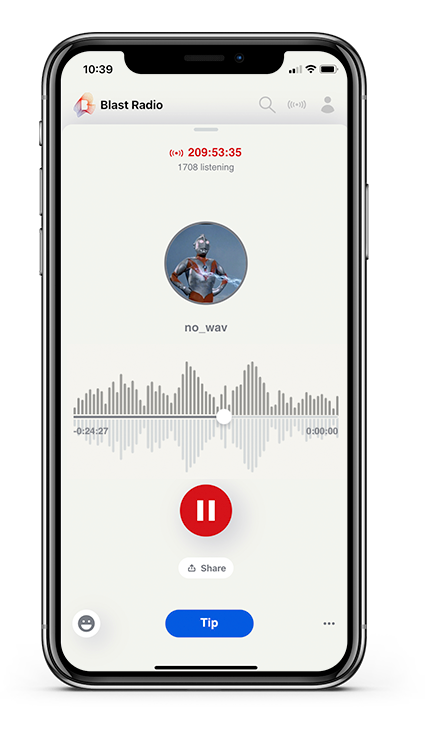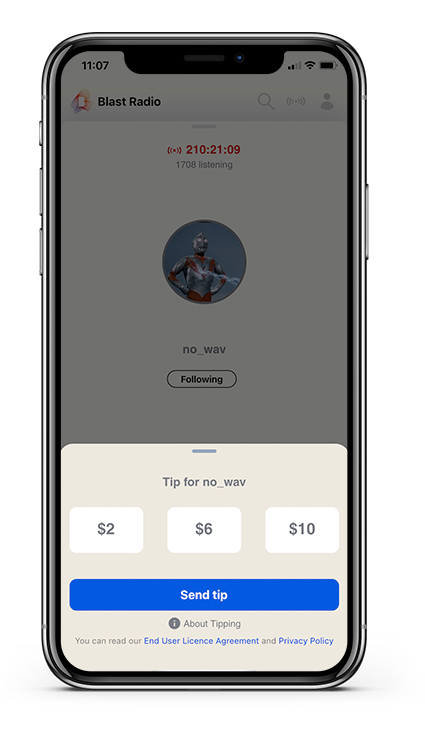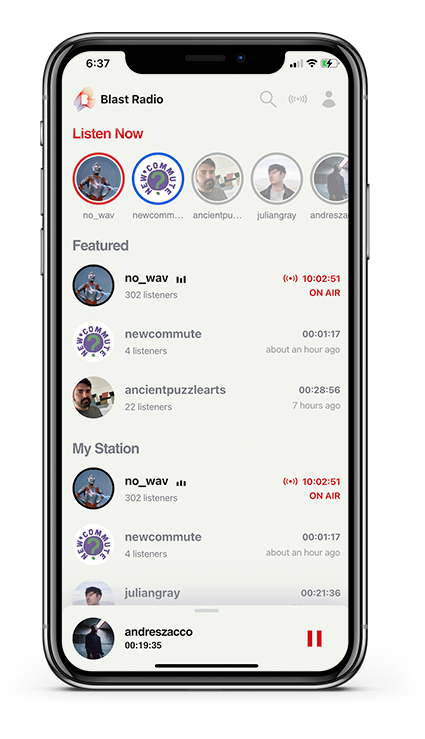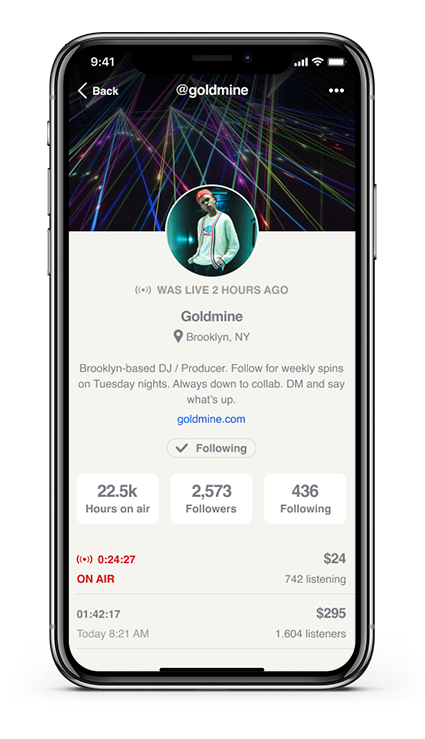 Hear what artists play when no one's watching.
Blast is the audio platform to hear directly from the artists you love, daily.
The artists we know and love are creating all the time, but we only get to hear a fraction of that content.
From DJ sets to daily B-sides, sneak peaks of new material to live experimentation, on Blast artists have the freedom to broadcast content they may never publish elsewhere.
Broadcasts expire in 24 hours, so you're hearing what matters right now.
Download Blast to follow artists, get notified when they broadcast, and show your support by tuning in, tipping, sharing, and sending vibes.
Available on the App Store and Google Play store this June.
Broadcast what you want, when you want, as often as you want.
Blast is your space to experiment and be heard. Broadcast studio-quality, live audio with one button.
Broadcasts expire after 24 hours so it's a low pressure way to experiment and play what you love right now without worrying about it existing forever.

Simply connect Blast Box device to your turntable, mixer, mic, or other gear using an RCA cable and be broadcasting LIVE in minutes.
Audio is captured in lossless and streamed to the listener in highest available sound quality.