Livestream any audio source on your computer with the press of a button.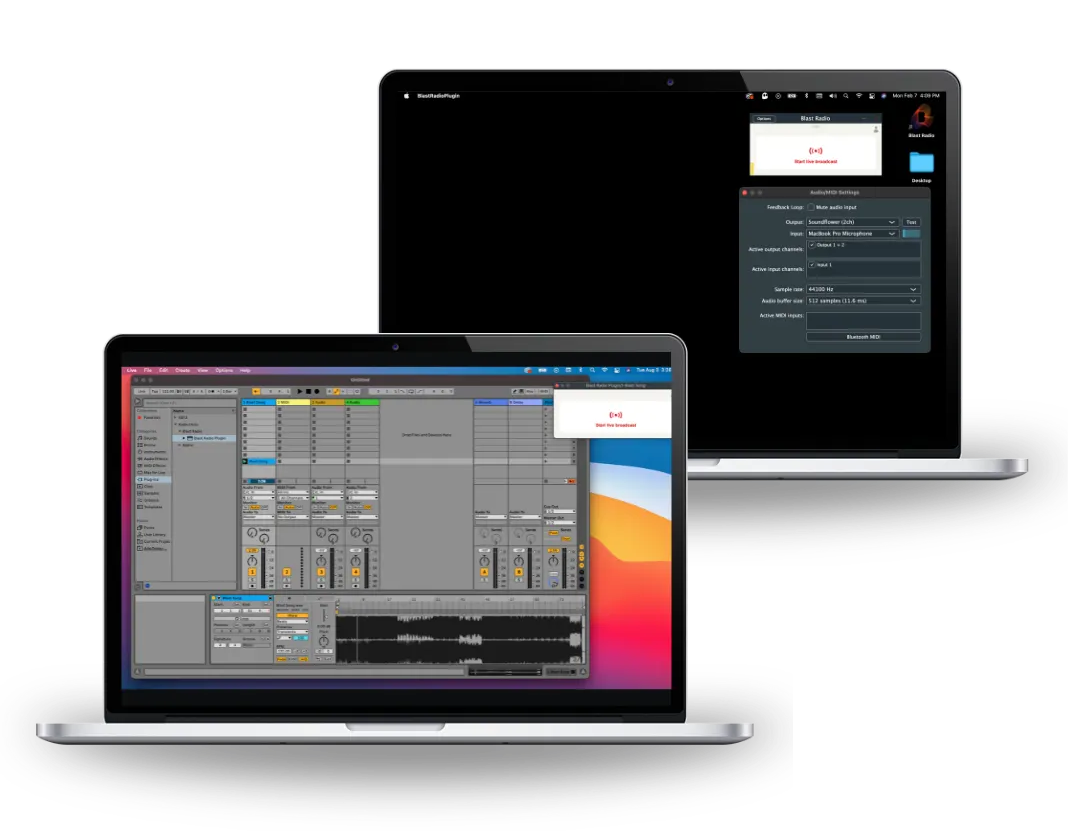 Your Broadcast Software order comes with both a lightweight Desktop Broadcasting App and a plugin that can be added to most any DAW.
Choose the audio source you want to livestream.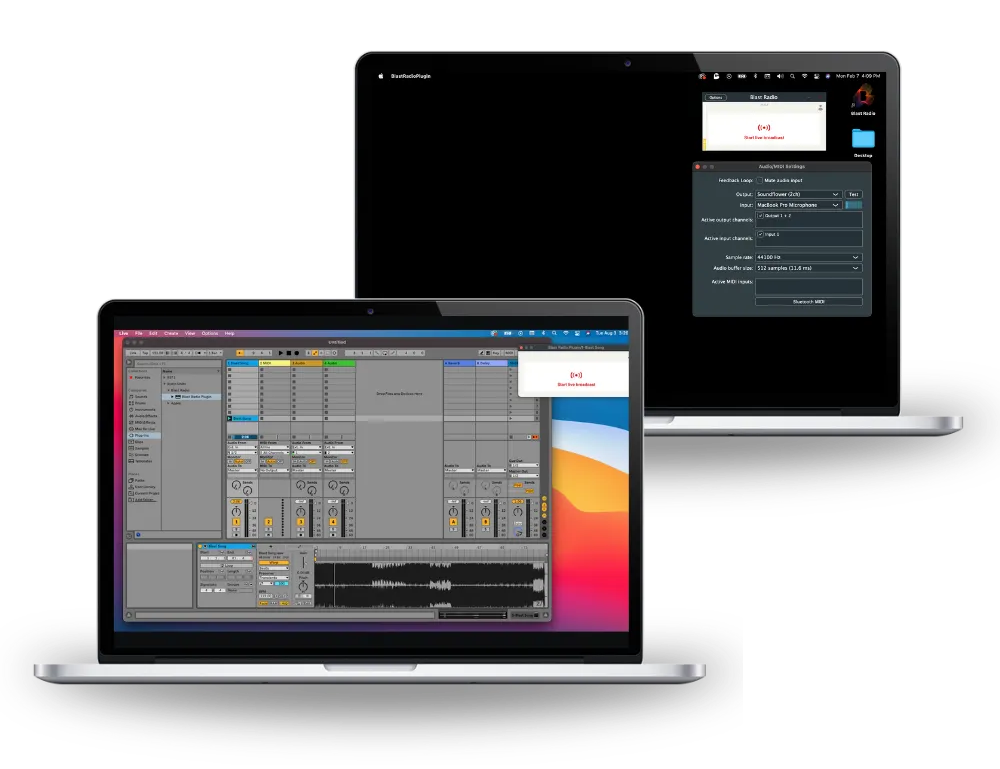 Click the 'Start live broadcast' button to go live.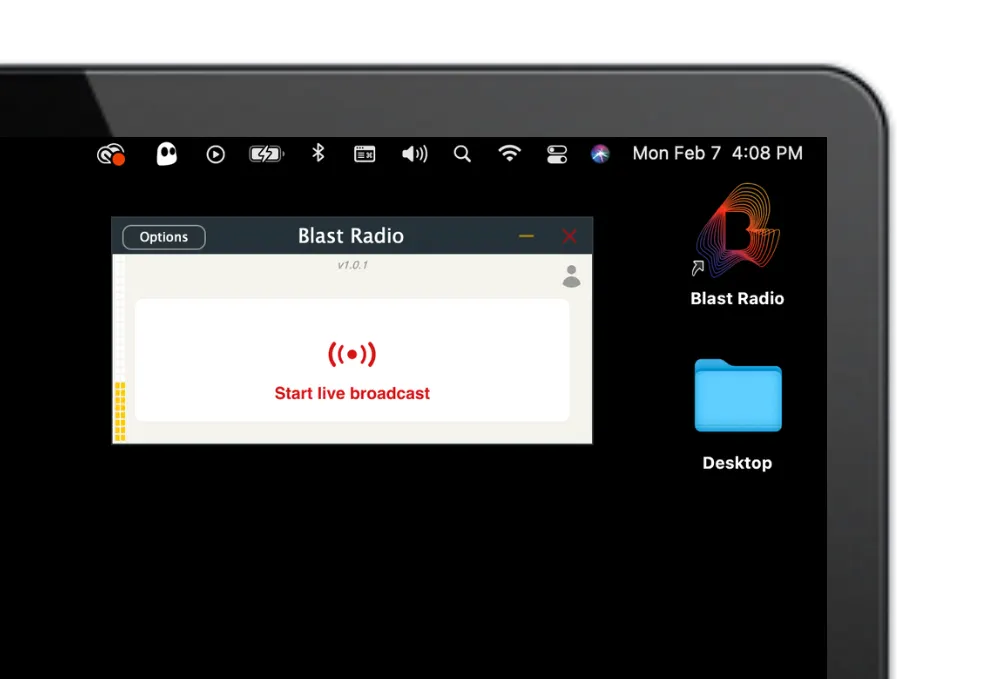 Listeners follow you and tune in through the free Blast Radio mobile app.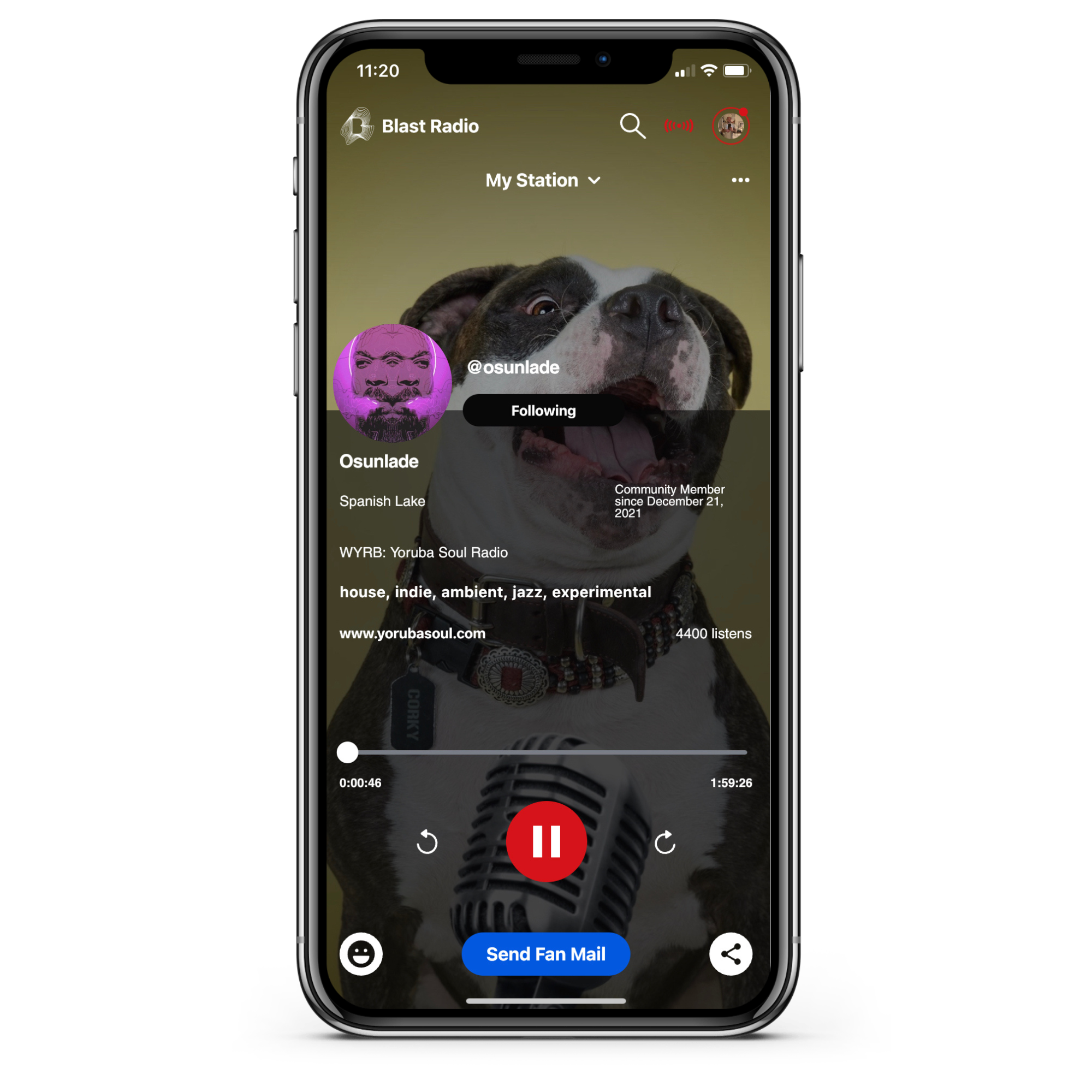 Download past streams as lossless .wav files and use them anywhere you like.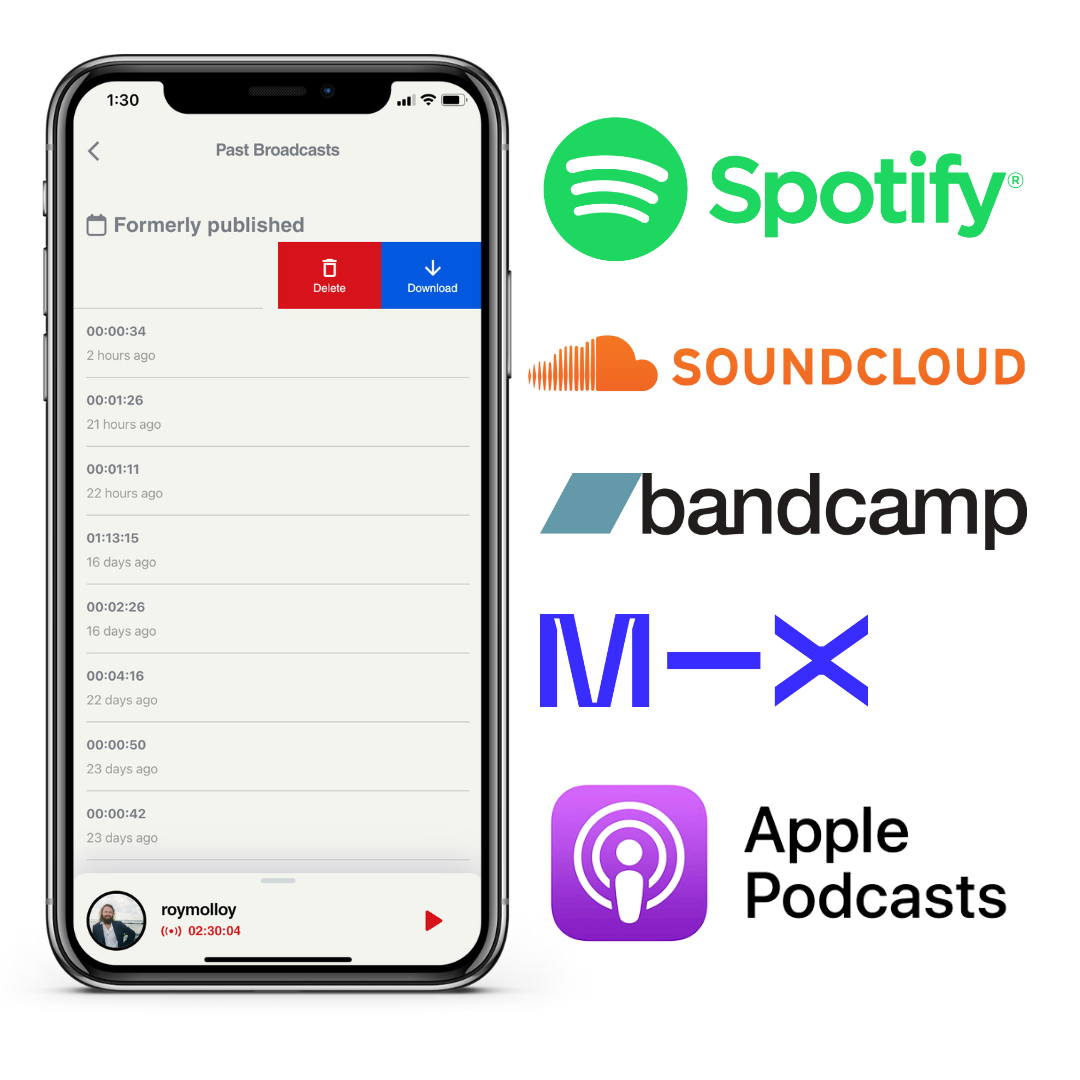 Build your following and make cash from listener Fan Mail.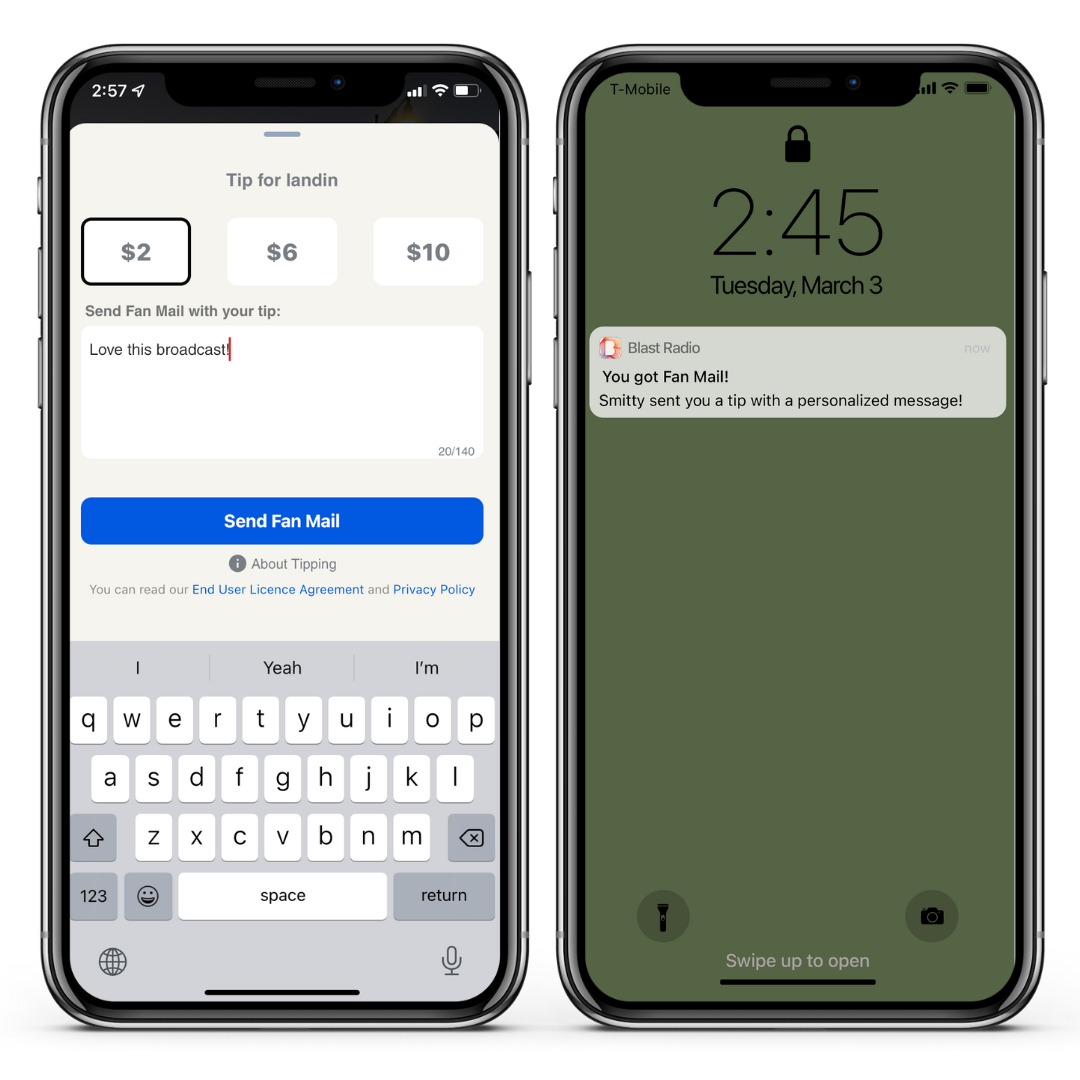 "It's like a music version of Snapchat… a place for artists to sketch, practise, share unfinished work."
- Digital DJ Tips
"Interesting concept for those interested to hear what artists are playing when no one else is watching."
- Widder Weekly
"Artists of all kinds broadcast whatever they like, whenever they like, for a more intimate fan experience."
- Uproxx
"Blast gives artists their own place away from the busy feeds of other social media platforms, where they have to compete with photos, videos, and other content."
- Input Magazine
Stream with most any USB microphone and the Desktop Broadcasting App.
More tech savvy? Route your audio source with software like BlackHole or Loopback.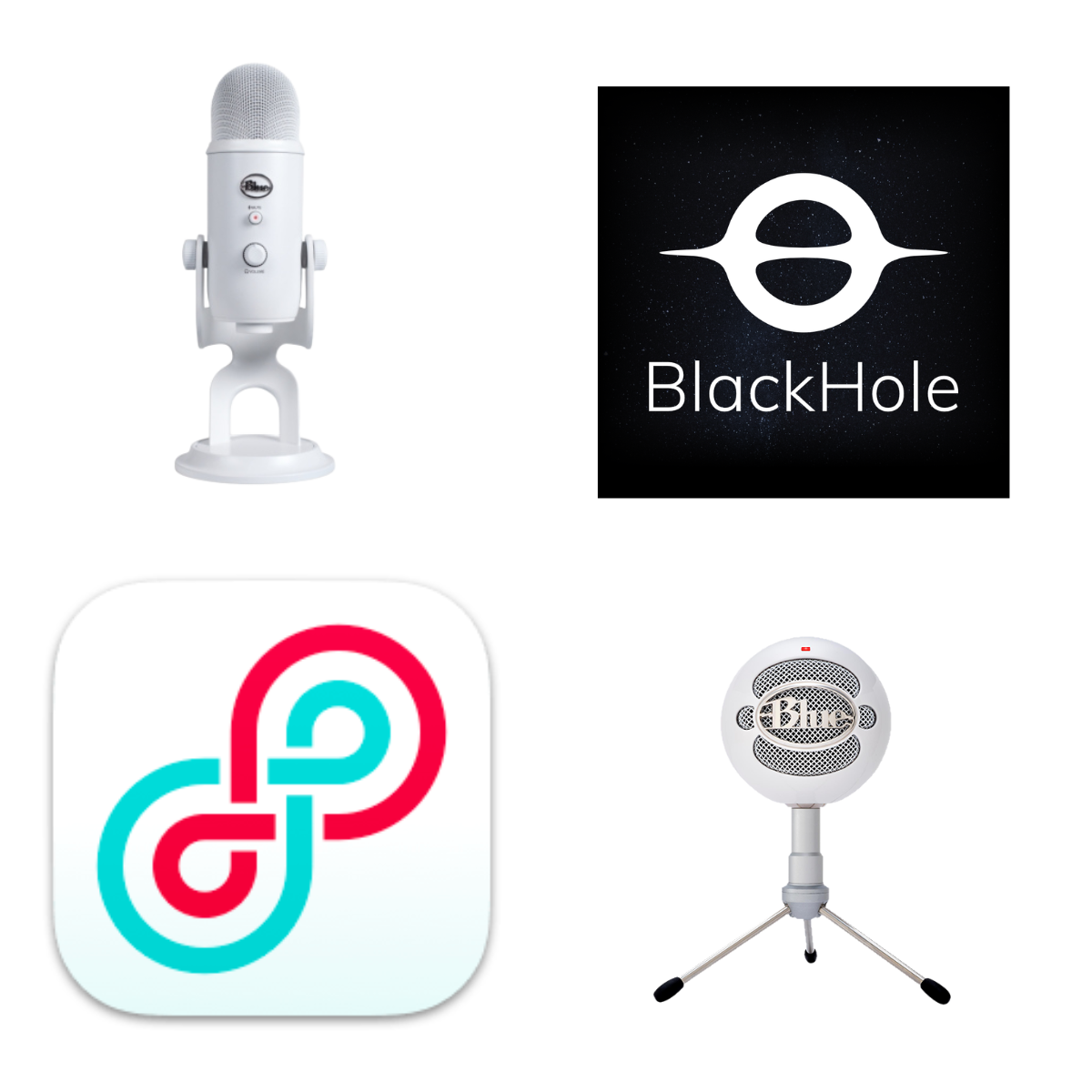 Compatible with most any DAW

on the market

, the plugin

comes with VST, VST3, AAX, and AudioUnit installers.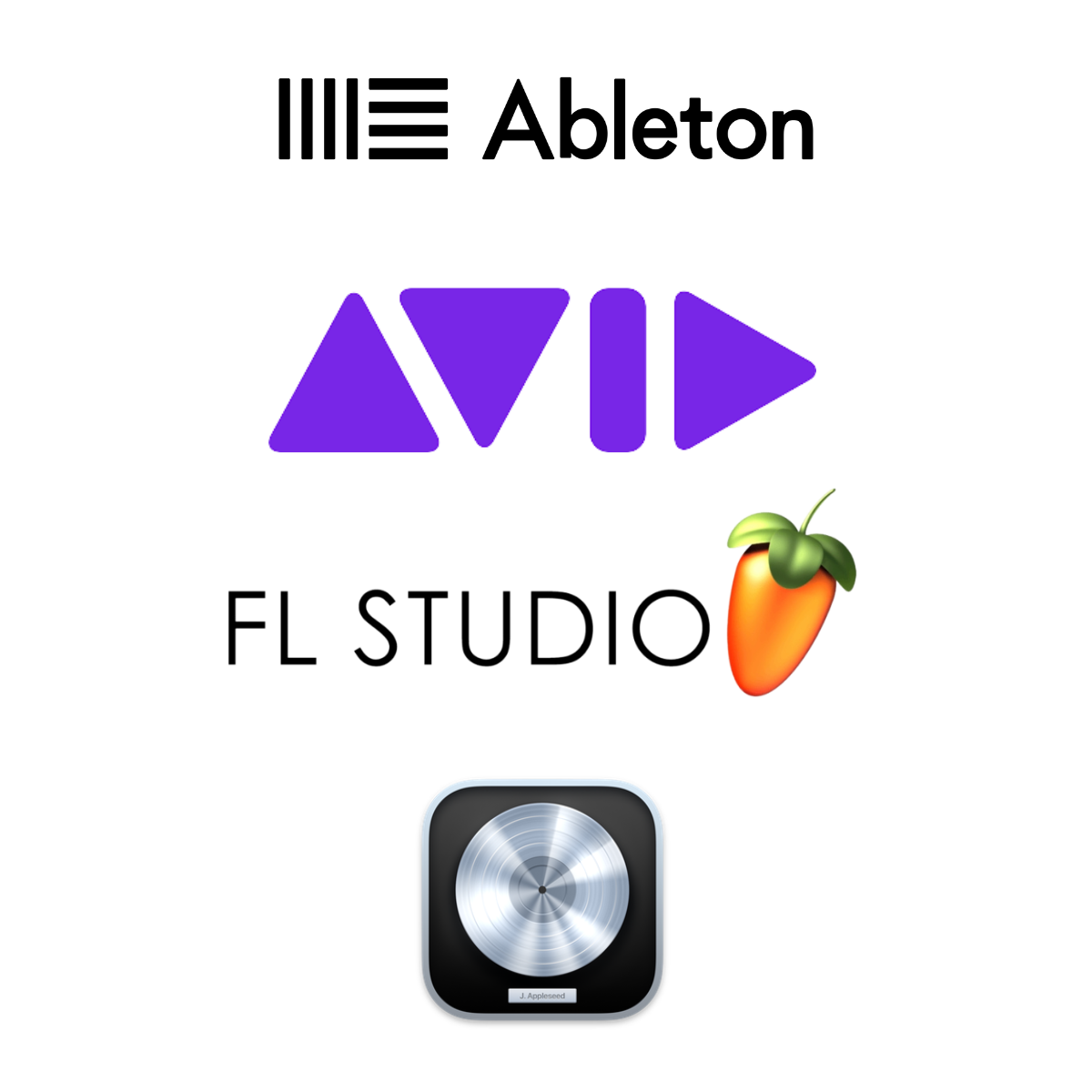 DAW Plugin and Desktop Broadcasting App:

For Mac, compatible with OS 10.11 or later

For Windows, compatible with 10 or later

DAW Plugin:

The plugin installer includes a VST, VST3, AAX, and Audio Unit plugin, which should ensure compatibility with most any DAW that accepts plugins (ProTools, Ableton, Logic, etc). The download will include file versions for both Mac and Windows.

DAW must accept 64-bit plugins
Broadcast Software uses Wi-Fi to capture audio in a lossless format, upload it to the cloud, and distribute to listeners in the highest possible quality. Having a quality internet connection is required to stream.
What streamers are saying: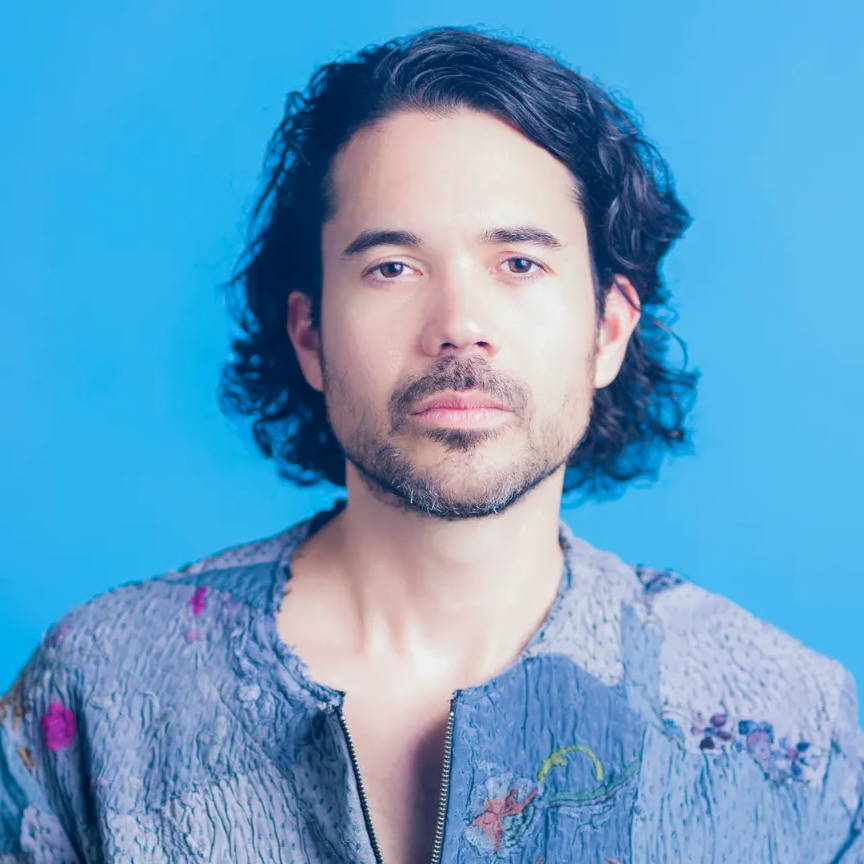 Matthew Dear
"I'm always searching for ways to connect with fans. Whether I'm jamming in the studio or playing a DJ set, I need an effortless way to broadcast my music, instantly. Blast Radio has now made that process extremely simple."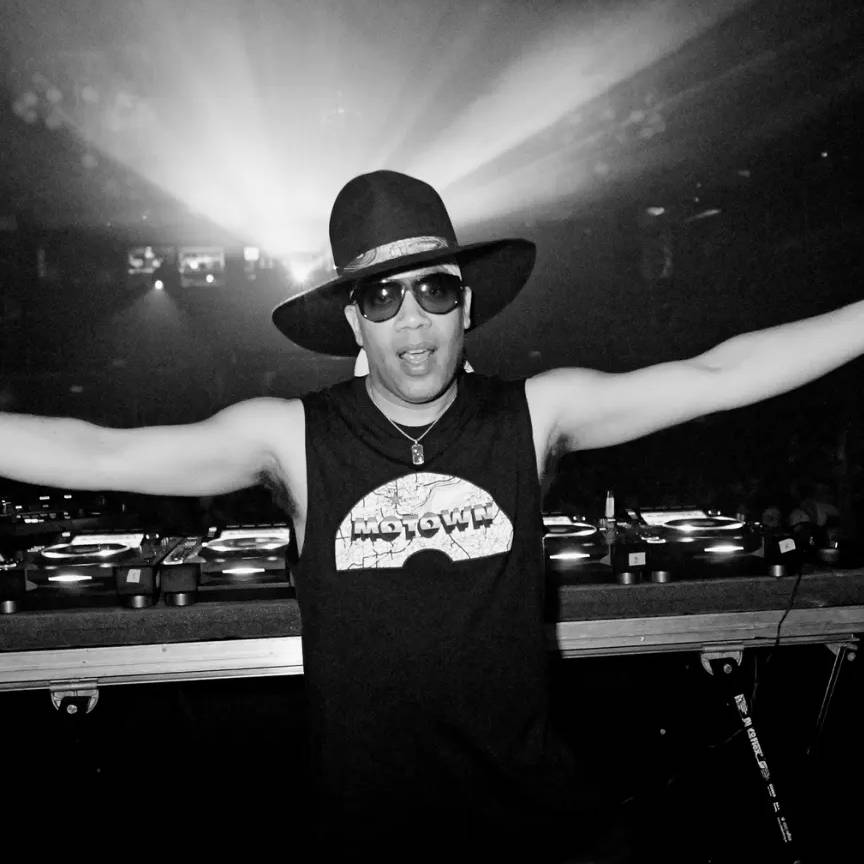 Carl Craig
"On Blast Radio, I can broadcast what I care about right now, and do so in an environment built for high resolution audio - where it sounds great, isn't restricted by low res algorithms, and isn't competing against a world of curated selfies and cat videos."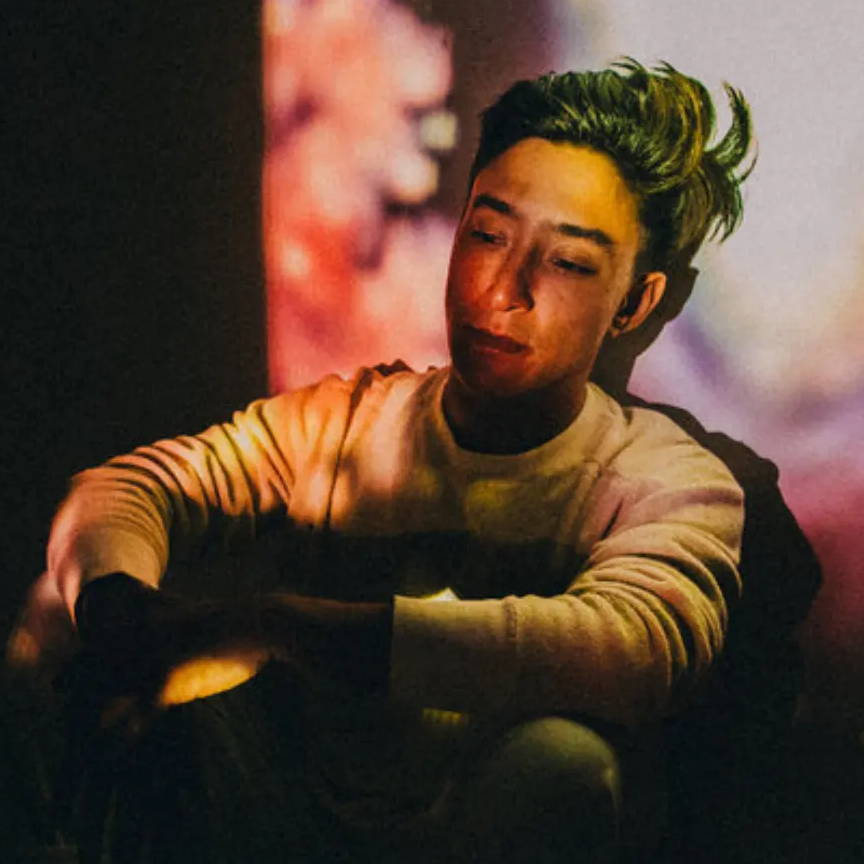 Shigeto
"I'm constantly creating, listening to, and playing new music. The simplicity of pressing one button to share that music is an amazing concept. Then add the premium sound quality and this is a game changer. Because the content disappears in 24 hours, I'm comfortable sharing works-in-progress or unreleased material and letting listeners come on the journey with me."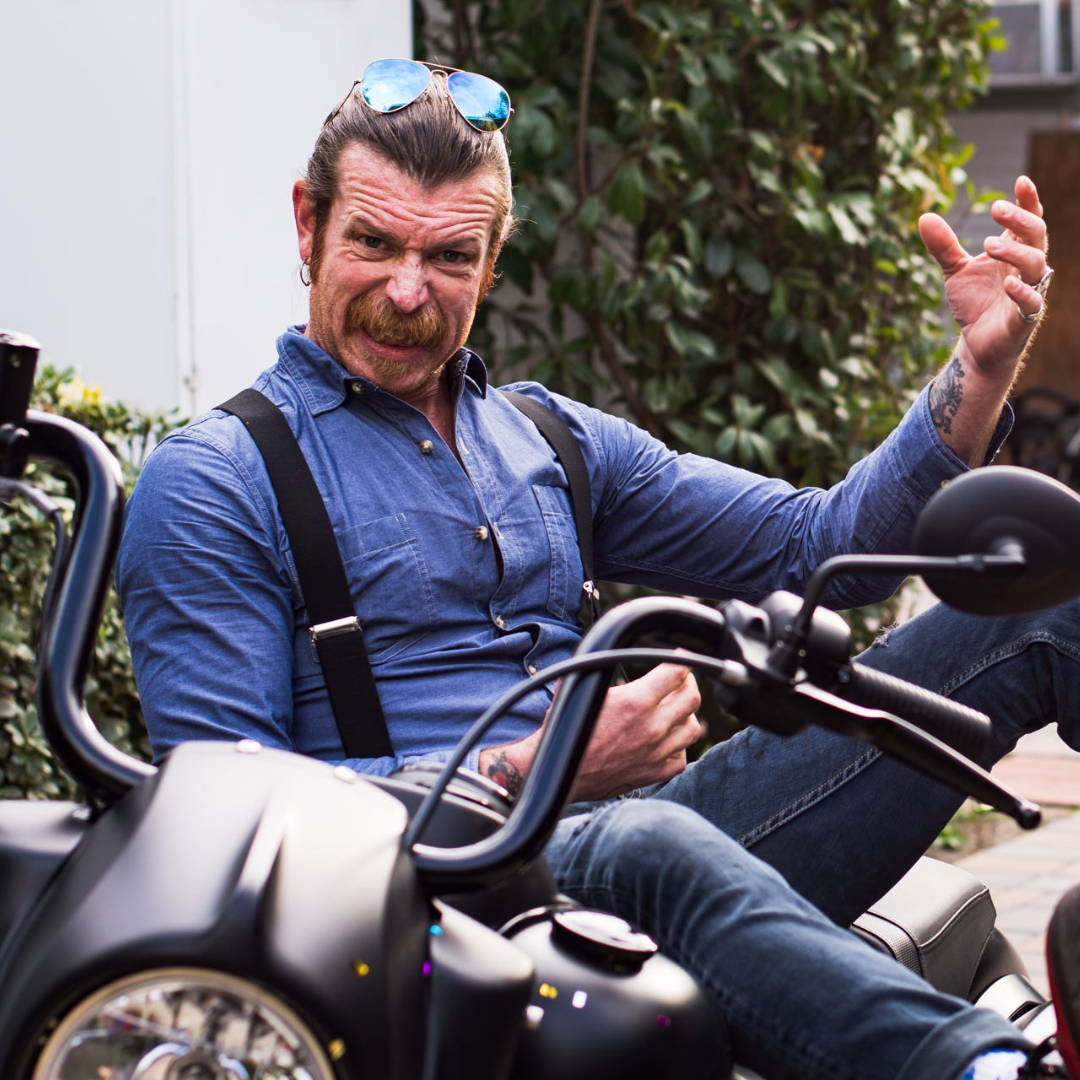 Jesse Hughs, Eagles of Death Metal
"Artists have been chasing a way to share analog content in a digital world for years. With Blast Radio, that problem is solved. I can broadcast audio that sounds incredible with one button. The opportunities here are endless."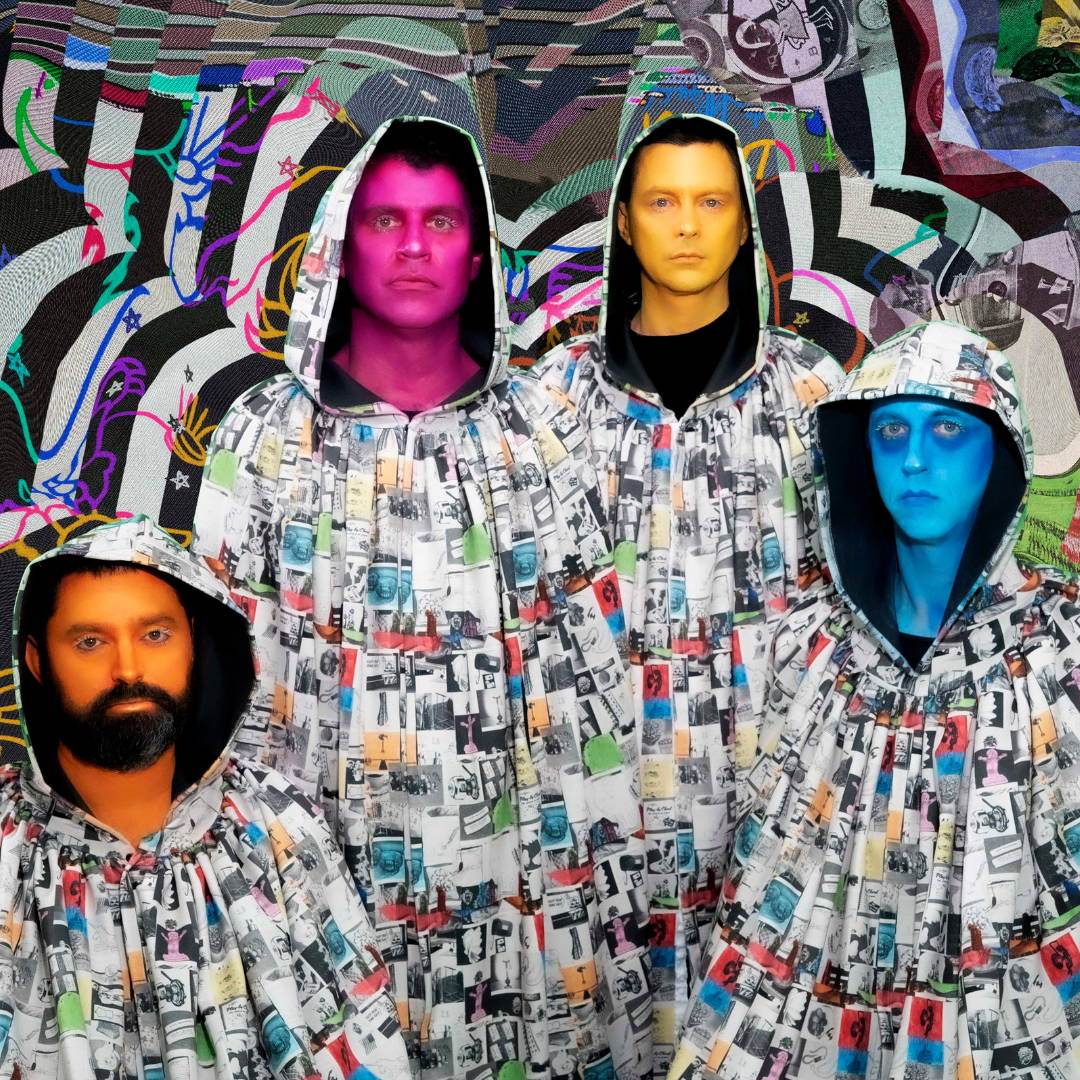 Deakin, Animal Collective
"It's exciting and fun to have an audio-only platform that can be so spontaneous and spur of the moment. We really like the potential for being able to jump on to share something new, old, planned or improvised, whatever, whenever. I really appreciate the minimal approach to feedback as well. It brings the focus to the broadcasting and the listening. In some ways I feel that actually opens up the door to more intimacy for the performer and for the listener."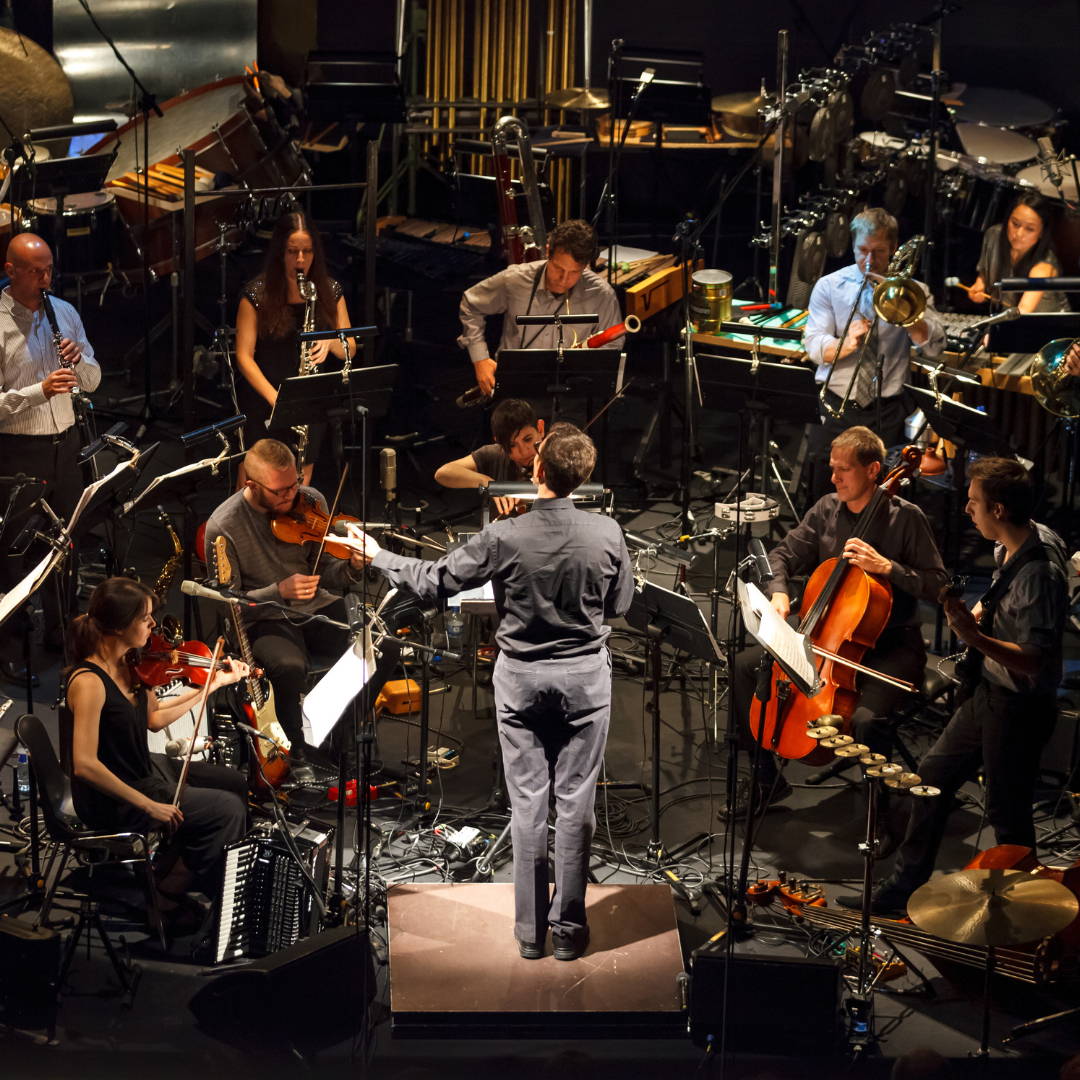 Alan Pierson, Conductor, Alarm Will Sound.
"With so many musicians working together to create music, there's a lot of evolution that happens even from one rehearsal to the next. In the past, we've opened rehearsals to the public and received great feedback from listeners that want to share in the process of our creation. We're excited to use Blast Radio to give that same experience to more people around the world."
Blast Radio is the premier platform for audio creators.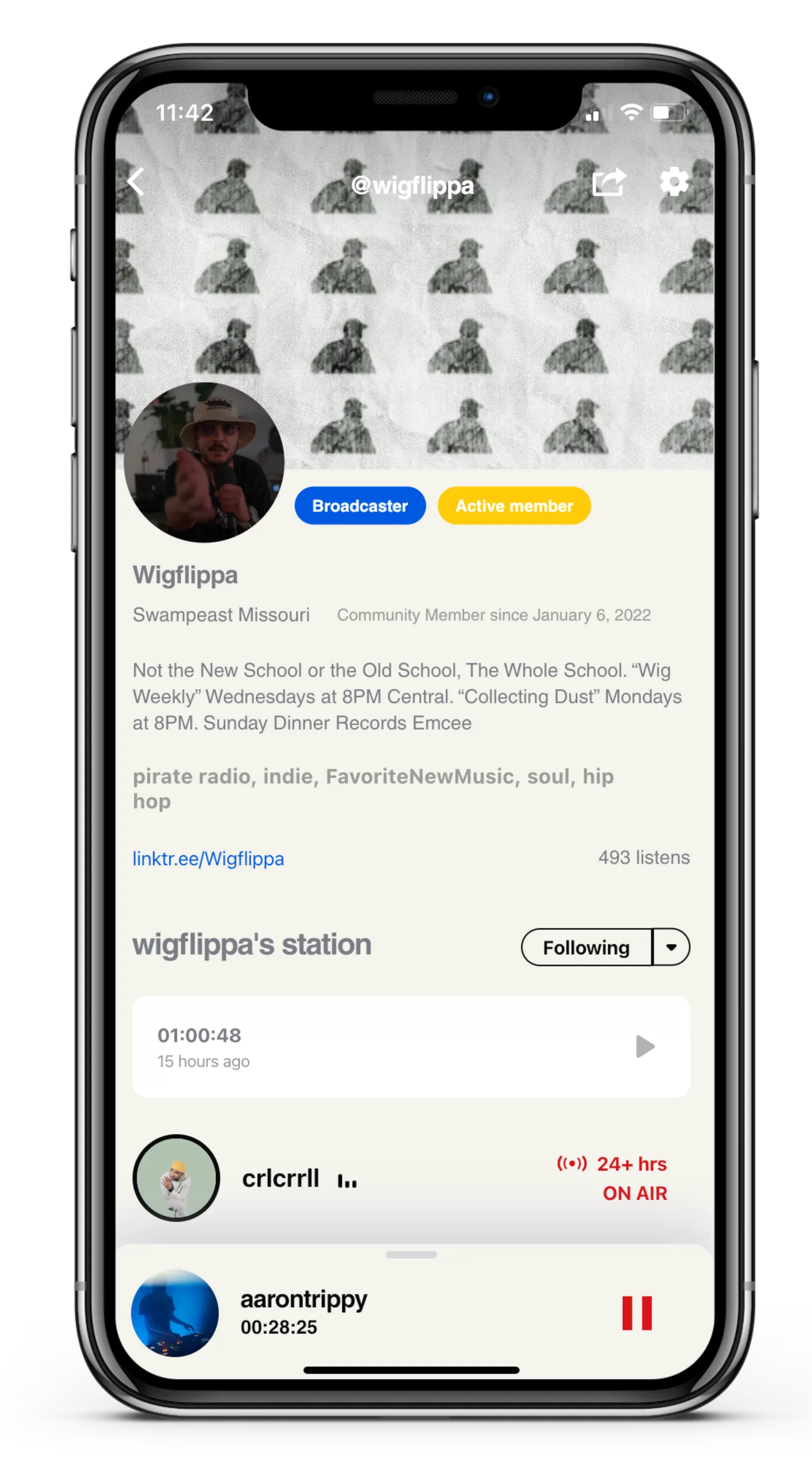 Audio streams on Blast Radio are uploaded to the cloud as lossless .wav files and delivered to users in the highest possible quality.
Download & Reuse Past Streams
Listeners can only hear your stream for 24 hours before it expires, but you can always download the lossless .wav file from your profile to use however you like. Make it a podcast, release it as an NFT, press it to vinyl -- it's yours!
All streams disapear after 24 hours so you're free to be creative and not worry about the recording living on forever. Audio only platforms means no need for cameras, lighting, or looking cool.  
Listeners hear your streams in the free Blast Radio mobile app. When you go live, they tune in from the home page or by searching for your username or genre #tags. Anyone that follows you will get a push notification every time you broadcast.
Radio Mode makes it easy to discover streamers. After launching Radio Mode, listeners can scroll through broadcasts until they find a broadcaster they want to listen to & follow.
Listeners can send you Fan Mail, which is a single personalized message included with a monetary tip. You can then respond to give them a shareable asset they can save, send to friends, or post on their social channels, which brings more attention to your streams.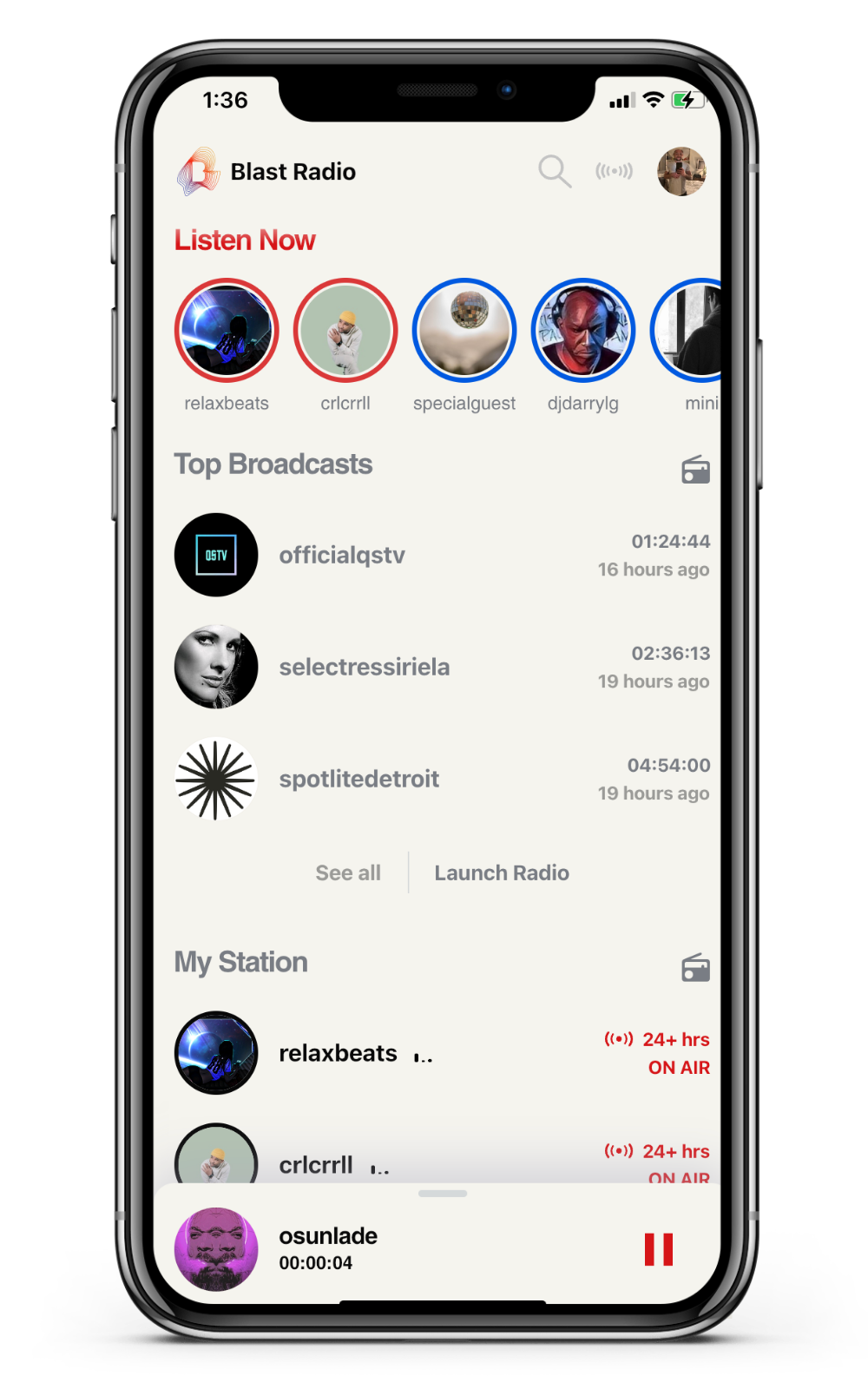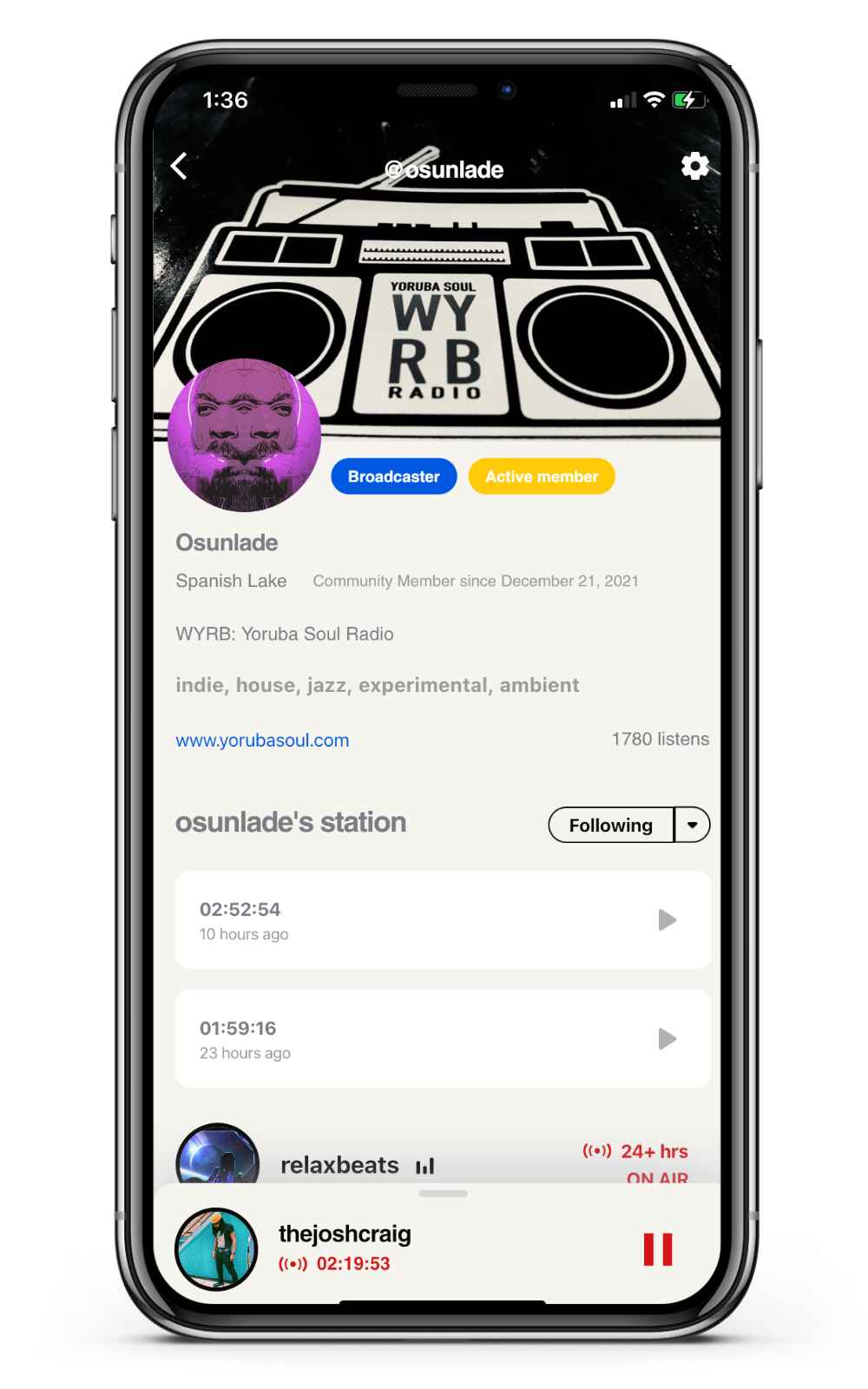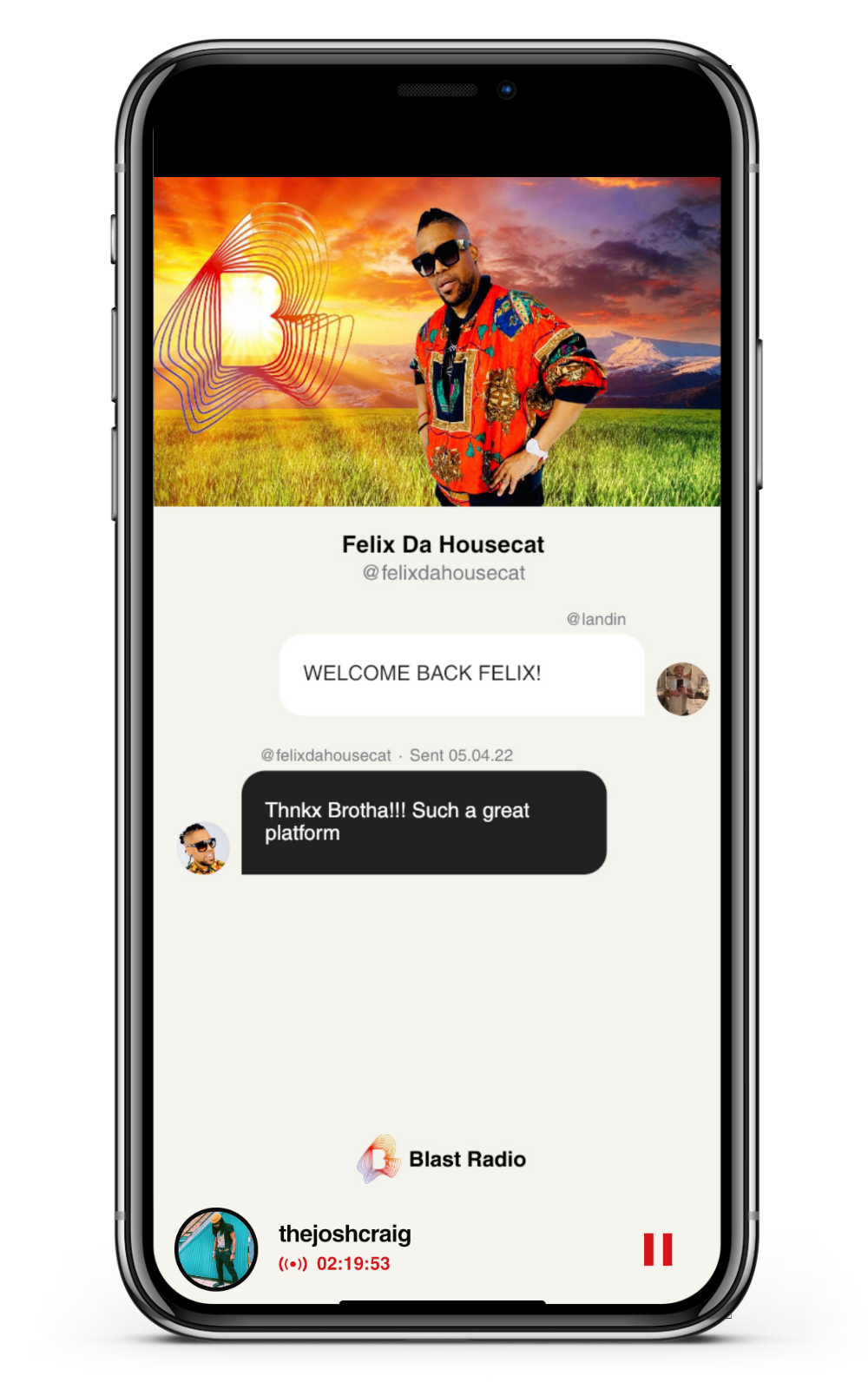 Other Streaming Products:
Blast Mic is a portable, wireless microphone for livestreaming audio with one button. Simply pair Blast Mic to your account, connect to Wi-Fi, and press one button to stream audio live on Blast Radio.
Blast Box is a portable hardware device that lets you livestream any audio source with the press of one button. Connect Blast Box to your audio source with an RCA cable, connect to Wi-Fi, then press one button to stream live on Blast Radio.