Blast Radio is a space to broadcast studio quality audio that expires in 24 hours, giving you a low-pressure environment play anything you want without worrying about it existing forever.
The Blast Radio plugin lets you broadcast lossless audio to the Blast Radio app directly from digital audio workstation (DAW). Simply install the plugin and be broadcasting in minutes.
Give listeners a preview into works-in-progress, unreleased material, live tutorials, experimental sessions, or ready to roll tracks. It's your space to create and share.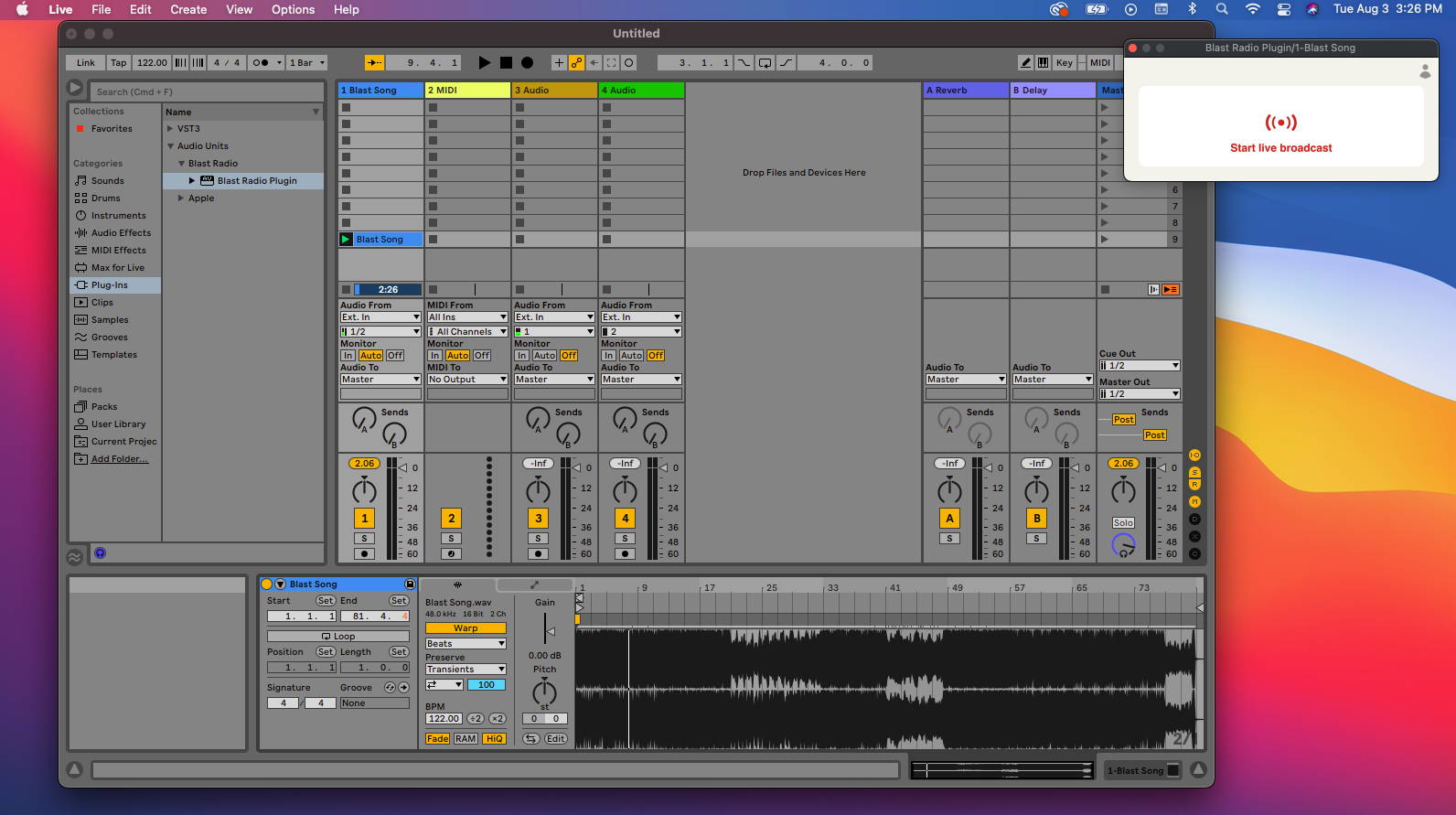 Click each question to expand:
How will listeners hear my broadcasts?
Listeners use the Blast Radio app to follow artists and tune in to broadcasts.
Whenever you broadcast, listeners who follow you will get a push notification and can listen live or for 24 hours afterwards.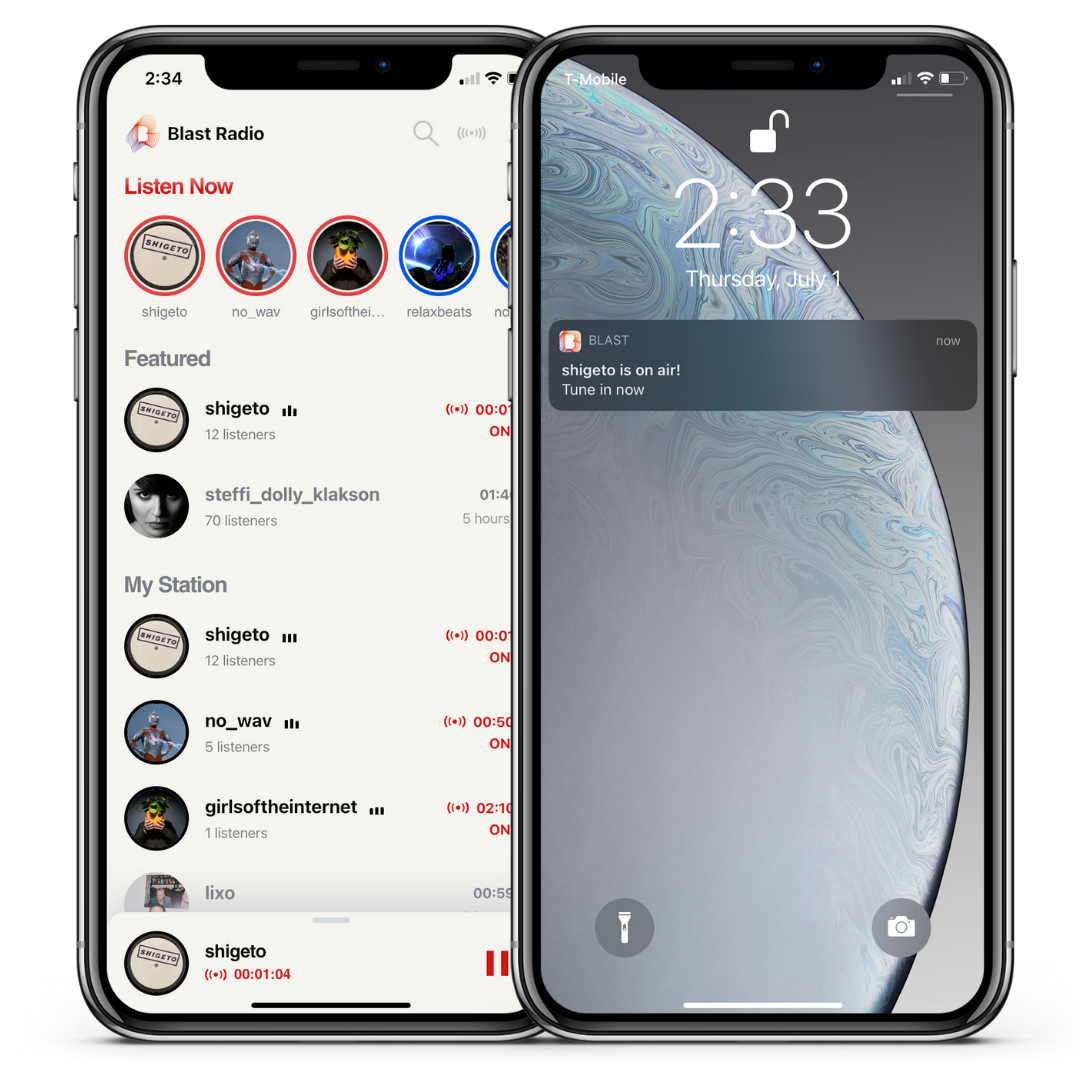 How do I install the plugin?
The Blast Radio plugin comes with an installer. Simply double click the file and follow the steps (the image below is Mac, but the download also comes with a Windows installer).
Is the plugin compatible with my DAW? 
The installer includes a VST, VST3, AAX, and Audio Unit plugin, which should ensure compatibility with most any DAW that accepts plugins (ProTools, Ableton, Logic, etc).
How do I log in to my account?
Open the plugin and enter the email used to create your account (if you haven't created an account, download the iOS app or Android app).
Check your email for the authorization code. If you don't see the email, check your spam folder.
To broadcast, simply press the button. After you're live, you will see listener count and tips you've raised.
How is the sound quality when broadcasting from the plugin? 
When you broadcast using the Blast Radio plugin, we upload a lossless .wav file, which is then distributed to listeners in the highest quality available. This ensures a superior listener experience.
Can I do a Sound Check with the plugin?
Sound Check allows you to do a private broadcast that only you can hear. Sound Check can be enabled from the plugin by clicking the user icon on the top right then clicking Sound Check. When enabled, you can tune in to your private broadcast by opening the Blast Radio app and clicking the yellow broadcast icon on the top right. Sound Check will remain on for only your next broadcast and then be automatically turned off.
Can I make tips using the plugin?
Yes! Any time you broadcast, listeners can tip you directly through the Blast Radio app. They can also tip for the 24 hours your content is live.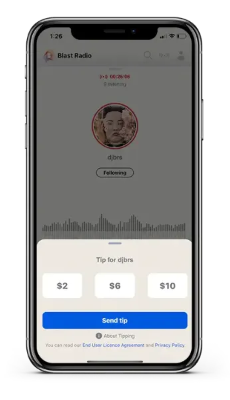 I don't see the plugin in my DAW - what gives? 
Ensure you've enabled permissions for both Audio Unit and VST plugins. After enabling, rescan and look for the file named Blast Radio. Below are preferences within Ableton Live 11.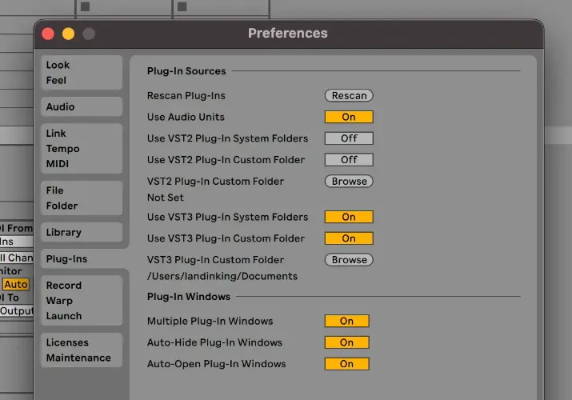 I still have questions...