Blast Radio Desktop Broadcasting App
Have something to say? Say it on Blast Radio.
Start your own radio show in minutes.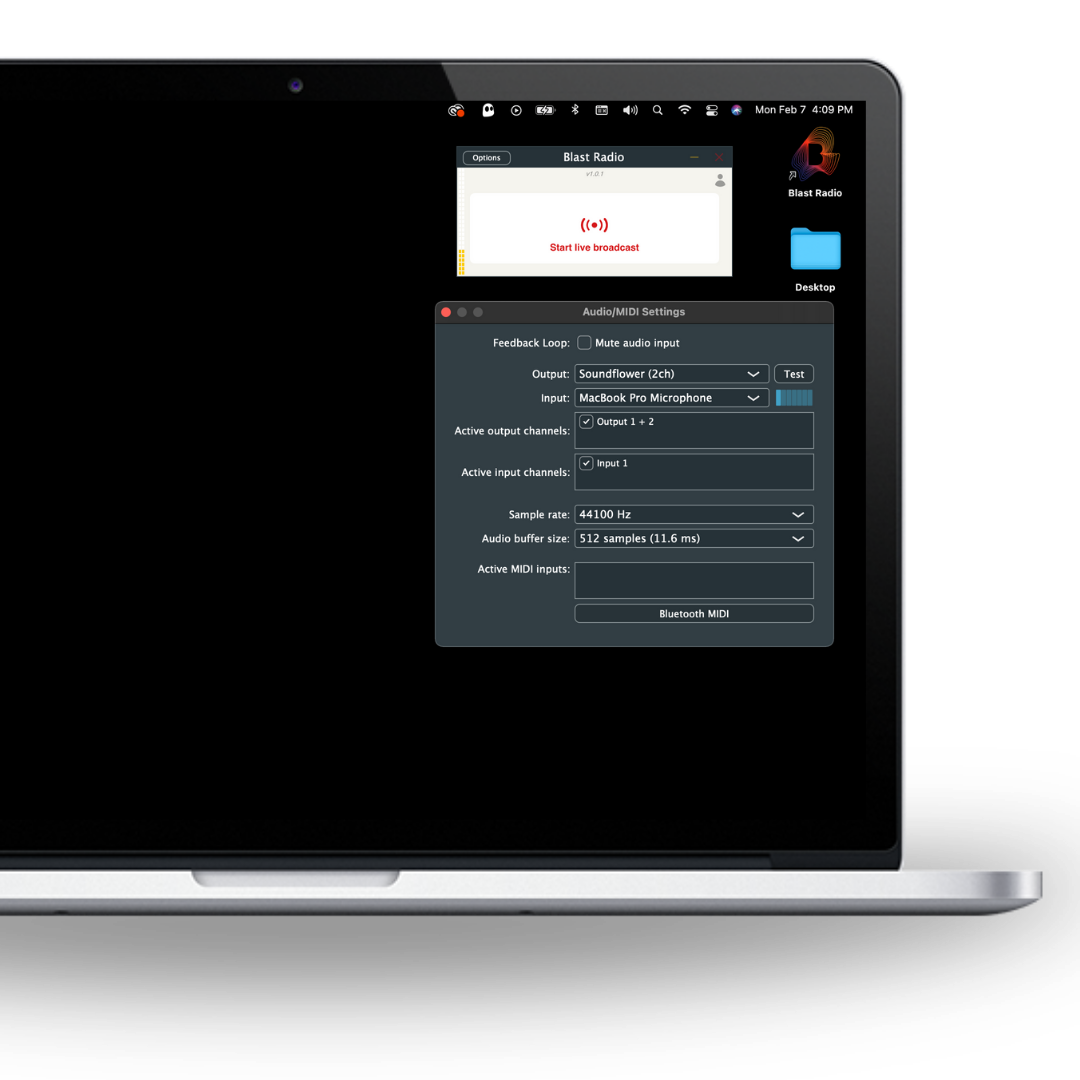 Broadcast most any audio source on your computer straight to the Blast Radio platform.
Install the app, log in, choose your audio input source, and click the button to broadcast.
Broadcasts on Blast Radio are uploaded to the cloud as lossless .wav files and delivered to listeners in the highest possible quality.
Download & Reuse Broadcasts
Listeners can only hear your broadcast for 24 hours before it expires, but you can always download the lossless .wav file from your profile to use however you like.
All broadcasts dissapear after 24 hours so you're free to be creative and not worry about the recording living on forever. Audio only platforms means no need for cameras, lighting, or looking cool.  
Starting a podcast is hard. Starting a radio station is easy.
Here's how you start a podcast... get your recording gear, download software to record yourself, do the recording, edit the recording, export the file, upload to a podcast platform, get approved, then try to get people to go to that platform and listen. Not to mention the pressure of knowing that podcast will live on forever.
Here's how you start a station on Blast Radio... log in to the desktop app, connect your mic, press the button. You're live in minutes, followers get a notification you're on air, and the audio is gone in 24 hours.
Listeners hear your broadcasts in the free Blast Radio mobile app. After you make a profile and broadcast, they can tune in from the home page or by searching for your username or genre #tags. Anyone that follows you will get a push notification every time you broadcast.
Radio Mode makes it easy to discover broadcasters. After launching Radio Mode, listeners can scroll through broadcasts until they find a broadcaster they want to listen to & follow (you?).
Listeners can send you Fan Mail, which is a single personalized message included with a monetary tip. You can then respond to give them a shareable asset they can save, send to friends, or post on their social channels, which brings more attention to your broadcasts.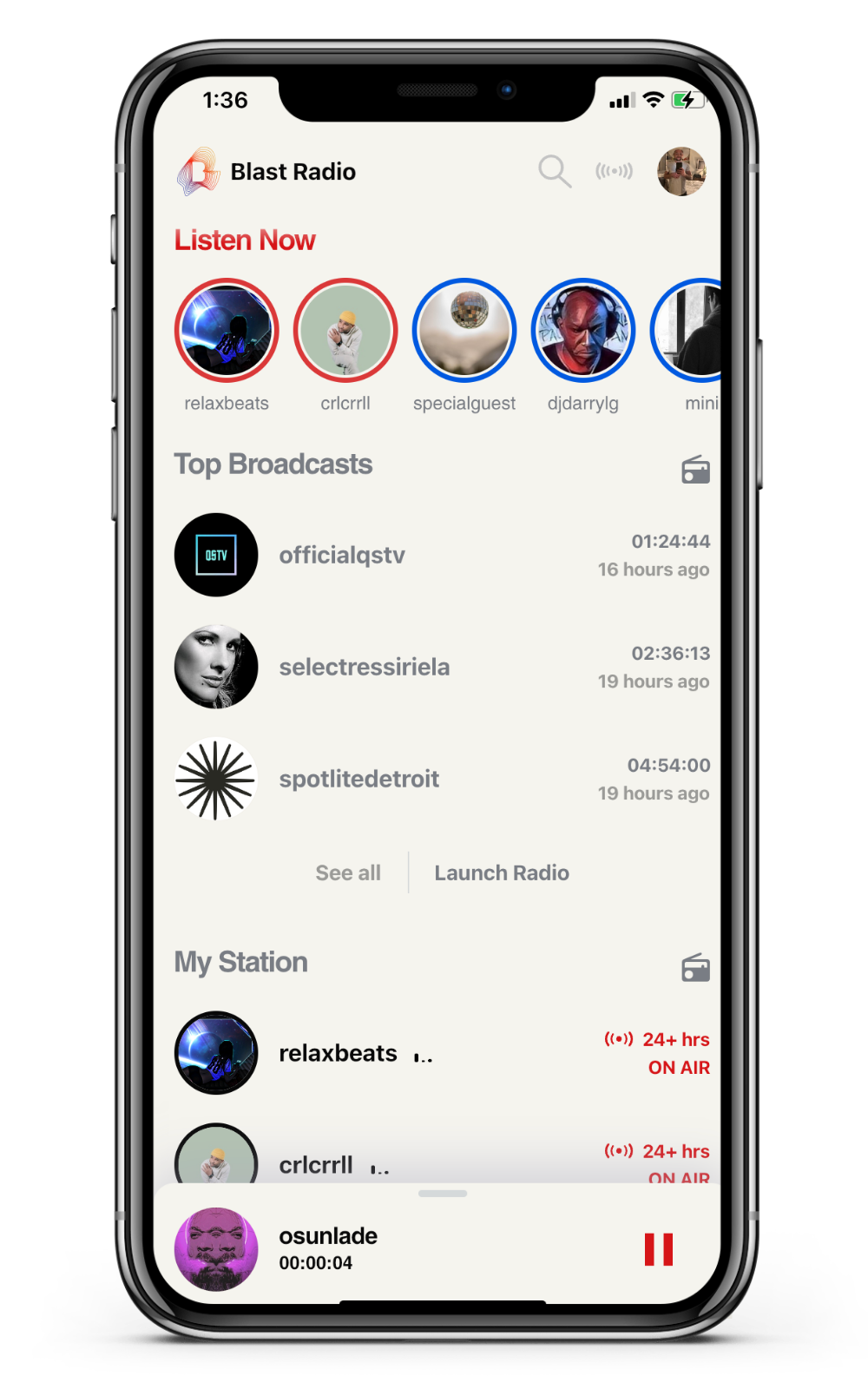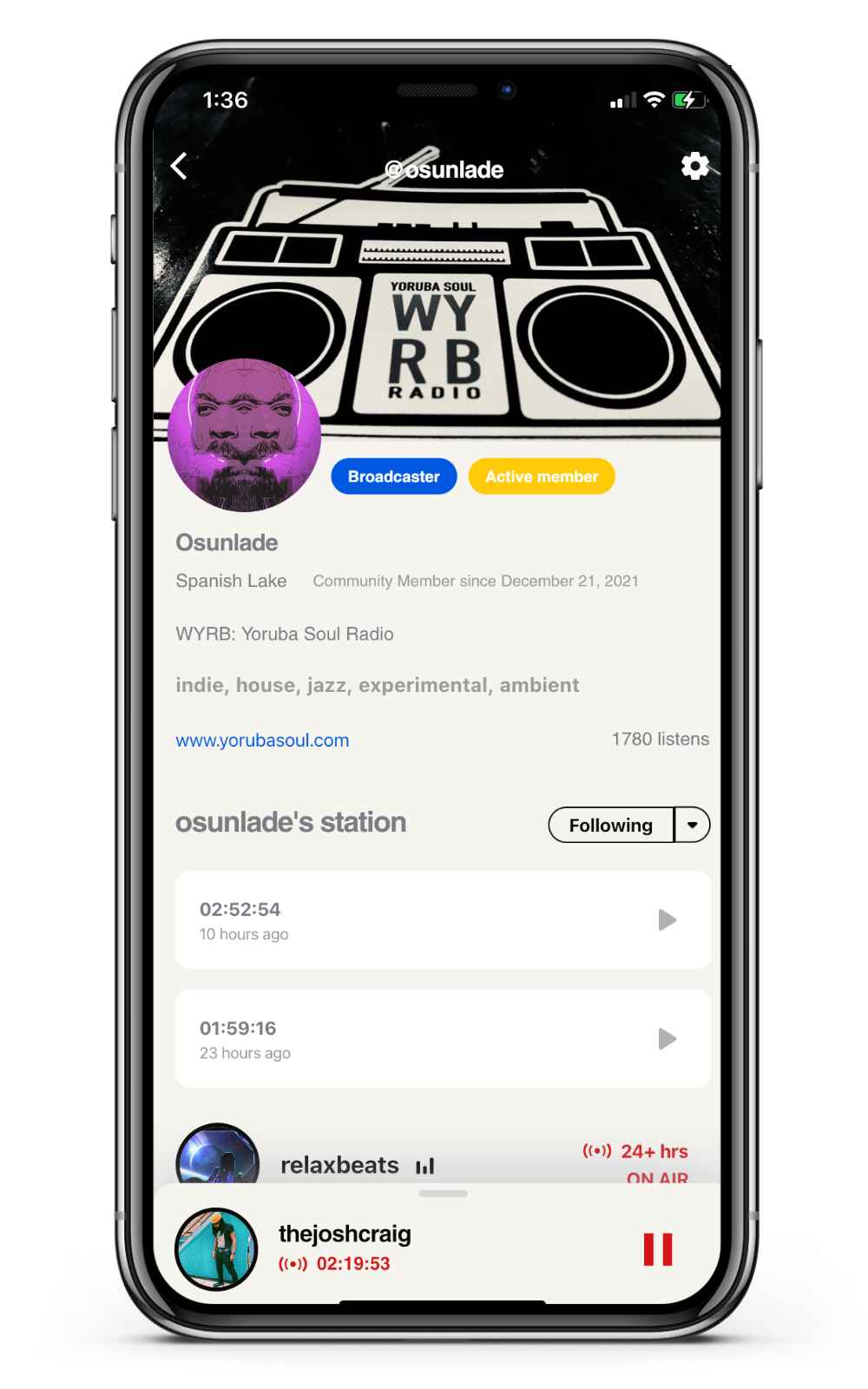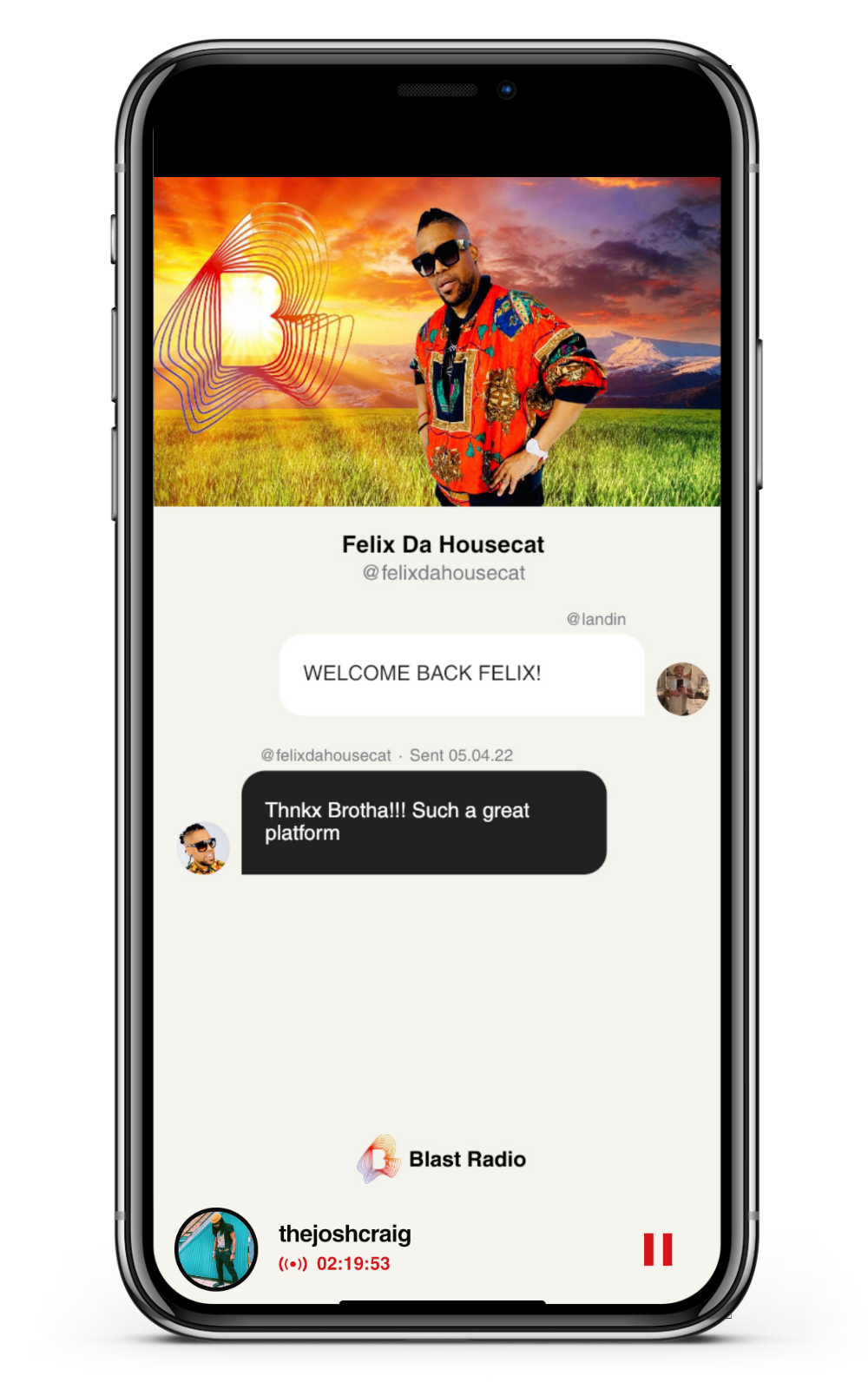 On Blast Radio, you're in charge. Create your station and broadcast whatever you want. Have something to say? Say it on Blast Radio.
Do a talk radio show

Take callers

Read poetry

Whisper some ASMR magic

Complement your blog or newsletter

Play an album or playlist

Promote an event

Test or debut new material

Share your expertise

Do live podcasts then download and publish anywhere