Start your own radio station in minutes.
Broadcast any audio with one button.



Blast Box is a portable hardware device that lets you broadcast any audio source with the press of one button.
Connect Blast Box to your audio source with an RCA cable, then press one button to live broadcast to the Blast Radio platform.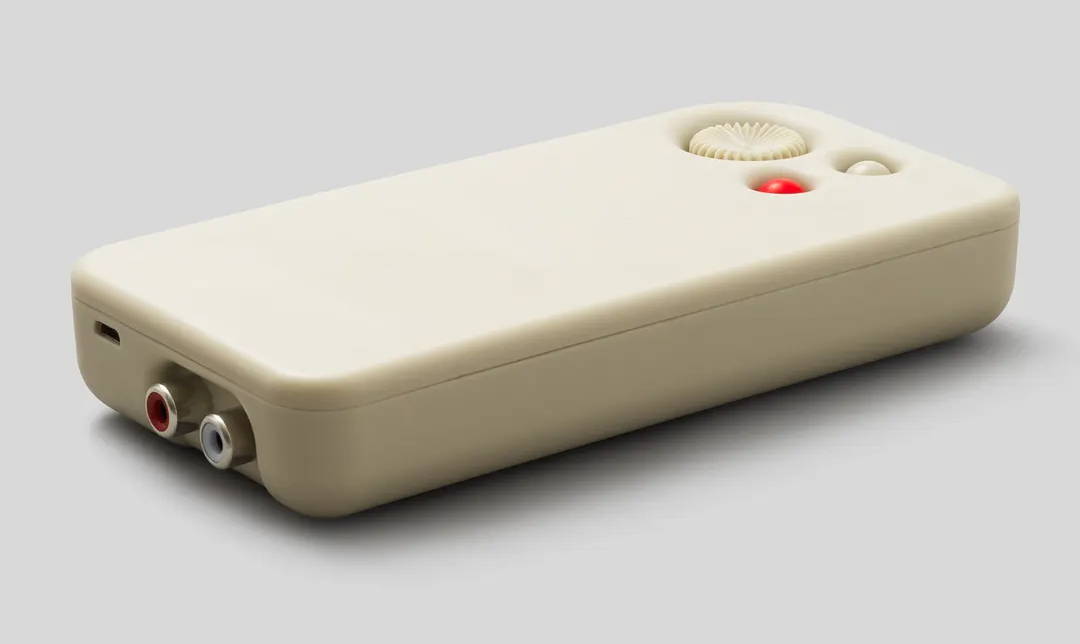 RCA, unbalanced, 2 channel, line-in level inputs allow you to connect to most any audio source, 102 dB signal to noise ratio (SNR) ADC
1.5W, 128dB SNR, high fidelity AB class headphone amplifier to deliver best possible quality from a handheld device
Highly durable polycarbonate plastic casing with matte grey finish

Weight: 5.8 oz

Dimensions: 5.6" x 3.8" x 1"
On-board signal processing to maximize audio quality

Streaming uncompressed PCM audio packets lossless to the cloud
Bluetooth (4.2) makes setting up your device with your smartphone fast and easy

WiFi (802.11 b/g/n) connection provides a consistent, reliable stream
Internal battery powers ~3h of broadcast time on a single charge

Charge with an external USB power source
Listeners hear your broadcasts in the free Blast Radio mobile app. After you make a profile and broadcast, they can tune in from the home page or by searching for your username or genre #tags. Anyone that follows you will get a push notification every time you broadcast.
Radio Mode makes it easy to discover broadcasters. After launching Radio Mode, listeners can scroll through broadcasts until they find a broadcaster they want to listen to & follow (you?).
Listeners can send you Fan Mail, which is a single personalized message included with a monetary tip. You can then respond to give them a shareable asset they can save, send to friends, or post on their social channels, which brings more attention to your broadcasts.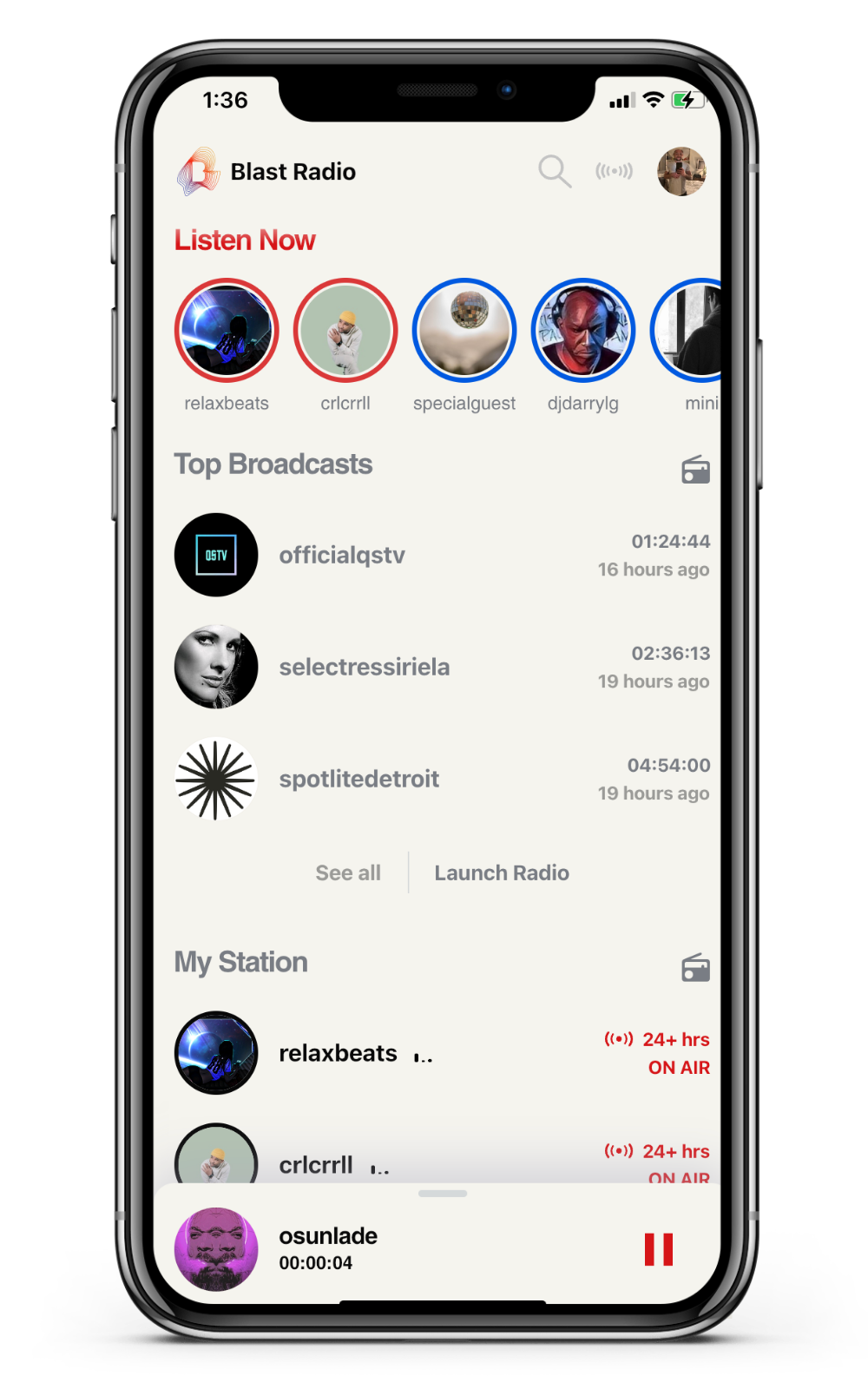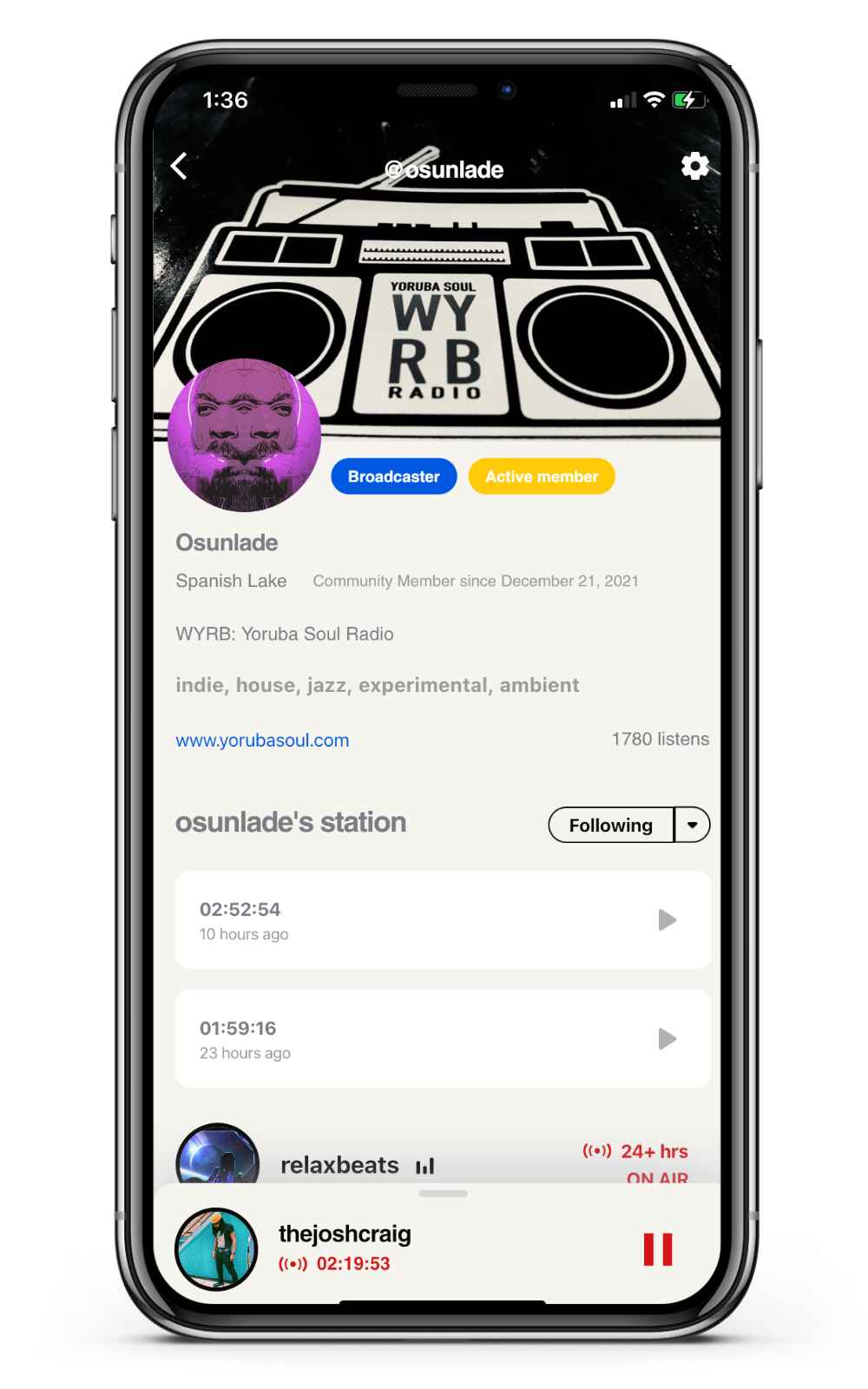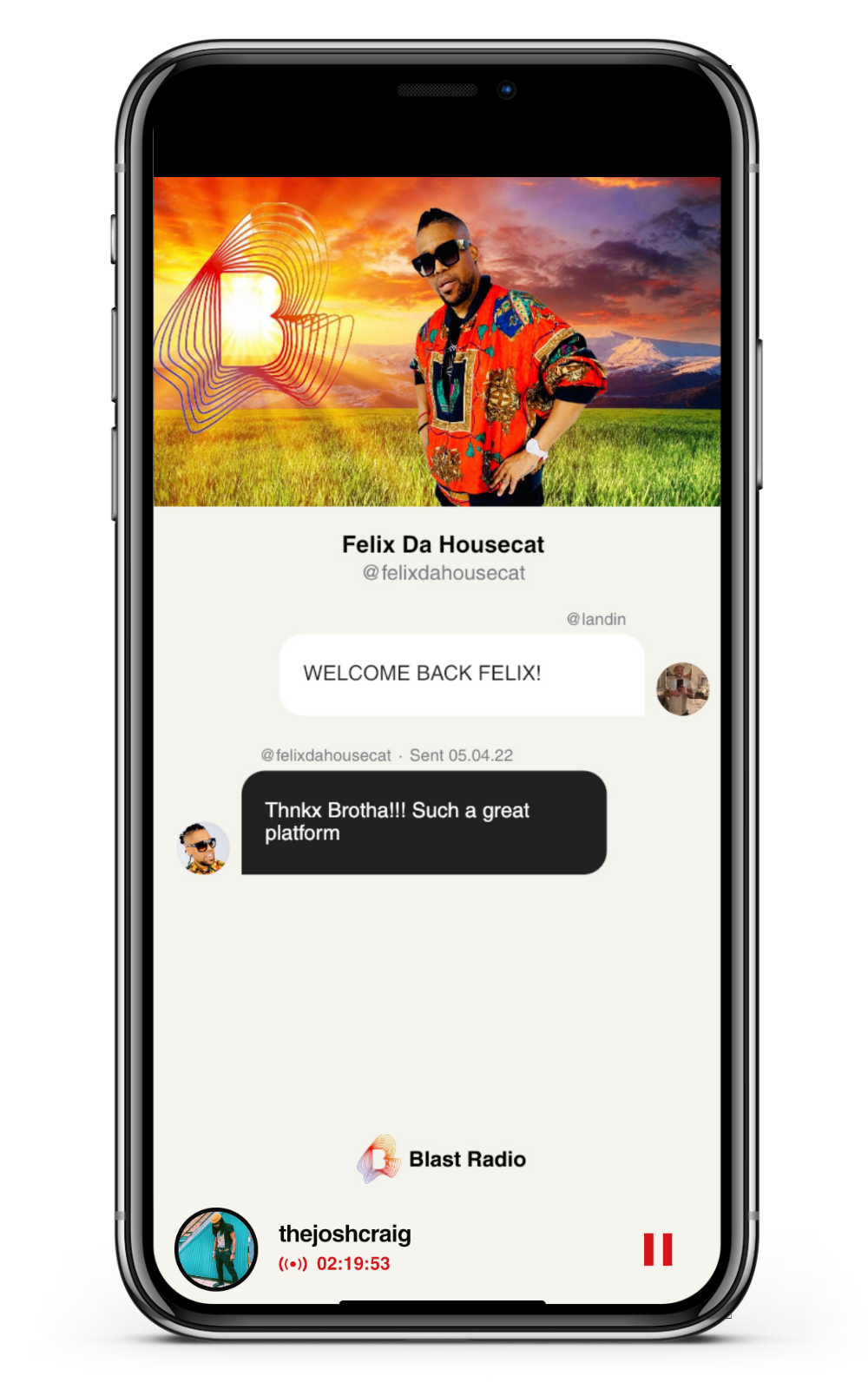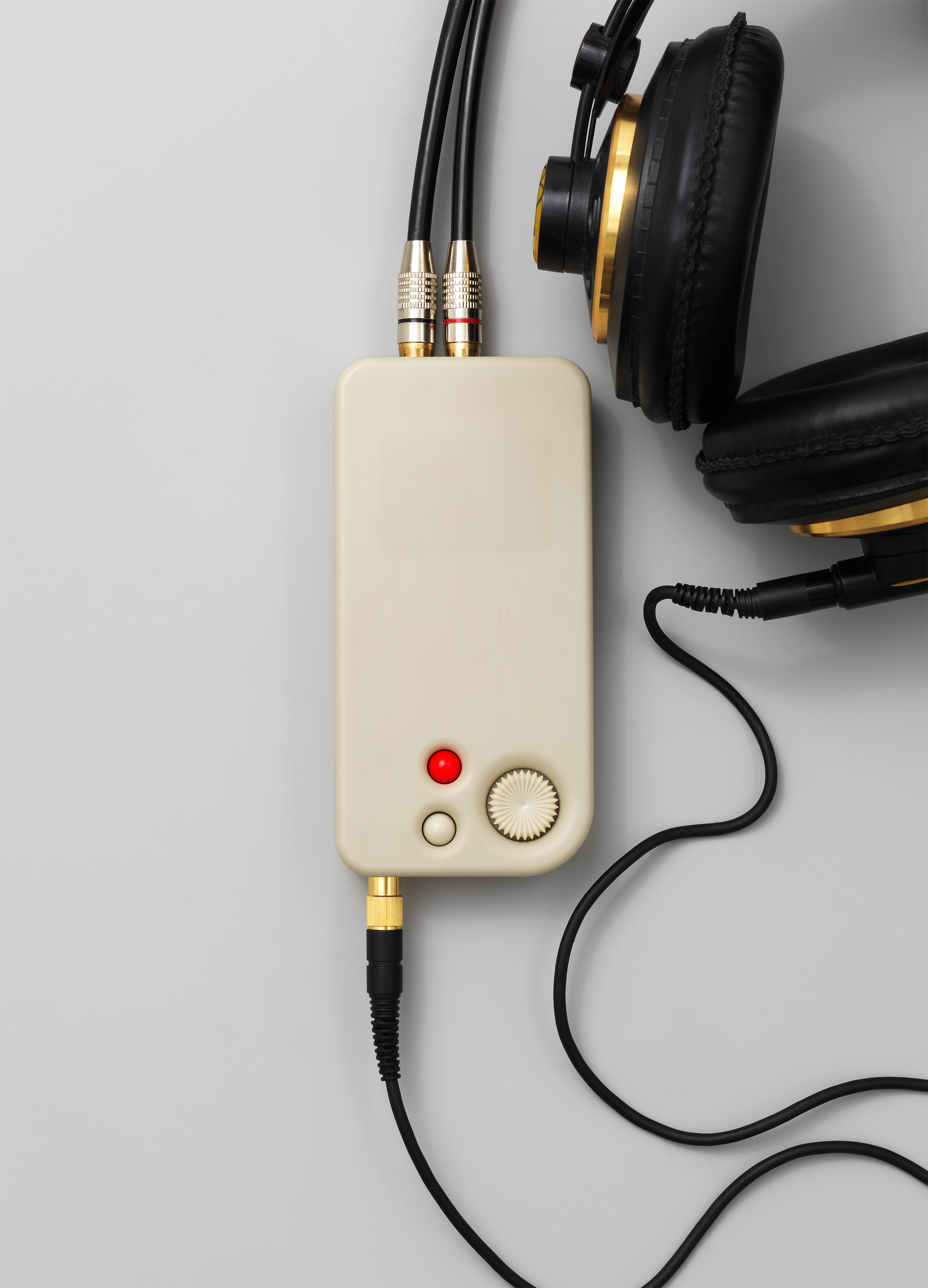 Broadcasts on Blast Radio are uploaded to the cloud as lossless .wav files and delivered to users in the highest possible quality.
Download & Reuse Broadcasts
Listeners can only hear your broadcast for 24 hours before it expires, but you can always download the lossless .wav file from your profile to use however you like.
All broadcasts dissapear after 24 hours so you're free to be creative and not worry about the recording living on forever. Audio only platforms means no need for cameras, lighting, or looking cool.  
What broadcasters are saying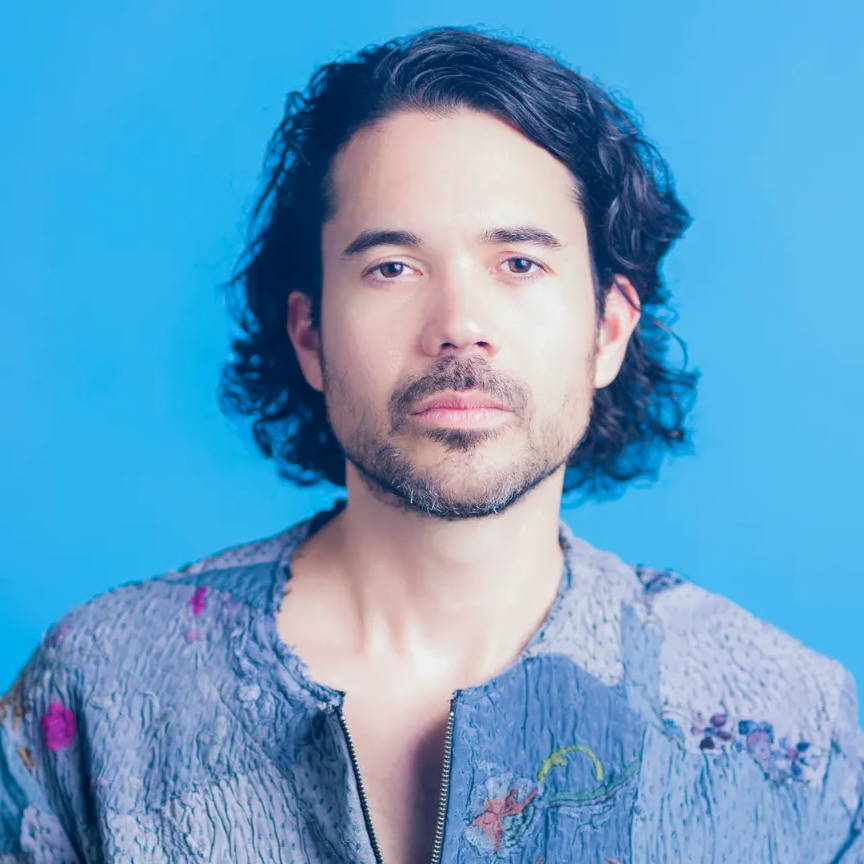 Matthew Dear
"I'm always searching for ways to connect with fans. Whether I'm jamming in the studio or playing a DJ set, I need an effortless way to broadcast my music, instantly. Blast Radio has now made that process extremely simple."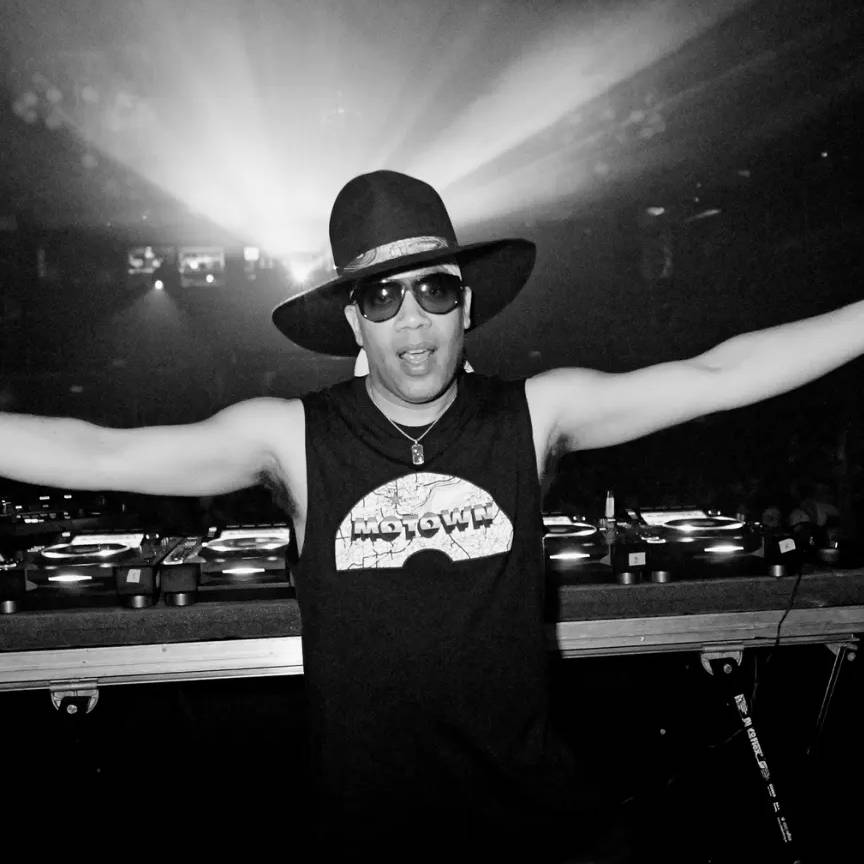 Carl Craig
"On Blast Radio, I can broadcast what I care about right now, and do so in an environment built for high resolution audio - where it sounds great, isn't restricted by low res algorithms, and isn't competing against a world of curated selfies and cat videos."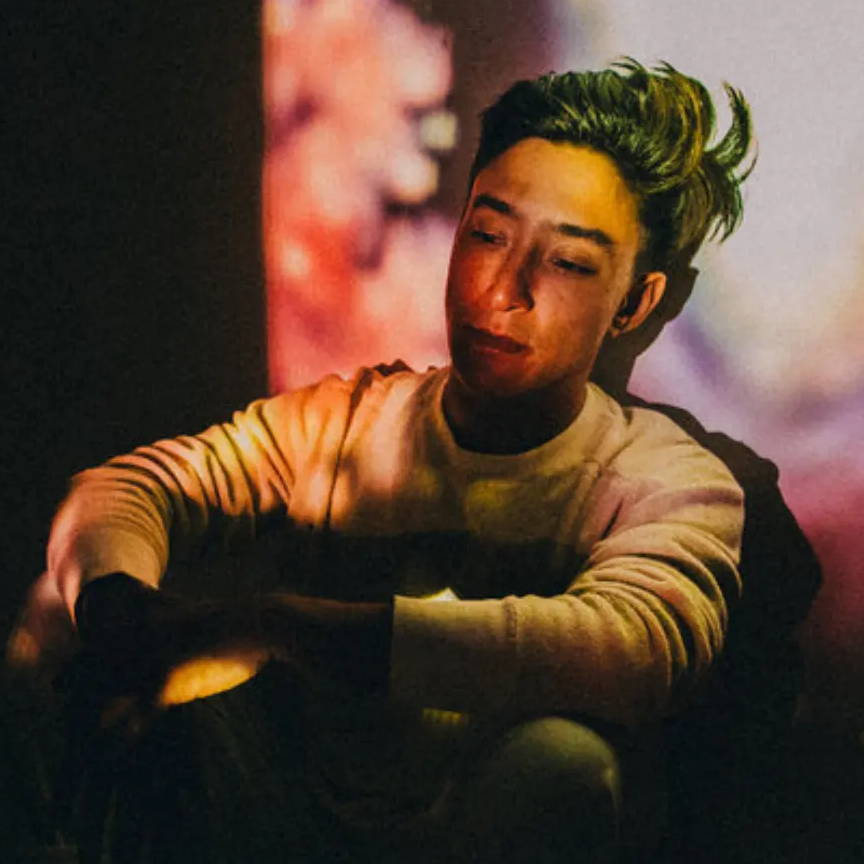 Shigeto
"I'm constantly creating, listening to, and playing new music. The simplicity of pressing one button to share that music is an amazing concept. Then add the premium sound quality and this is a game changer. Because the content disappears in 24 hours, I'm comfortable sharing works-in-progress or unreleased material and letting listeners come on the journey with me."
Join a platform meant for listening -- not for coffee pics, dance trends, or gaming.